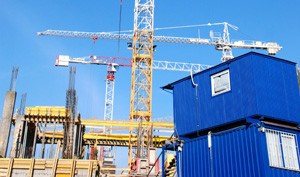 When a construction site office is needed, use a shipping container.

Shipping containers make ideal site offices. They are easily transported to your building or construction site. They are versatile, secure and strong. If keeping within budget and time restraints is important to your project, then these steel boxes are worth considering.
Available in 6m (20ft) and 12m (40ft) lengths, shipping container site offices allow plenty of room for office furniture and equipment. If more space is still needed, containers can be stacked or placed side-by-side for a multi-building solution. A number of shipping containers positioned well can prove much more cost effective than building or hiring larger buildings, particularly when transportation is involved. Also, if space is limited, stacking containers vertically can create more room without using valuable space on the ground. Once the container has served its purpose as a site office, site shed or cabin, their portability and versatility allows them to be taken to the next construction site for immediate use.
When you choose a site office constructed from a shipping container, you are choosing strength and durability. Shipping containers are constructed with four high strength corner posts fitted with corner castings top and bottom, interconnecting rails of high tensile steel and corrugated steel side panels, roof and front wall. They have two pressed steel doors at one end which have four locking bars and are fitted with watertight rubber seals. Made from strong, corrosion-resistant Corten steel, shipping containers are fit for harsh weather conditions, and there's no need to worry about security on your construction site as they are fully lockable and vandal-proof. If, however, extra security will give you peace of mind, have a lockbox fitted to your container before delivery. A lockbox is a metal box that is welded onto the container doors to protect the padlock from being tampered with.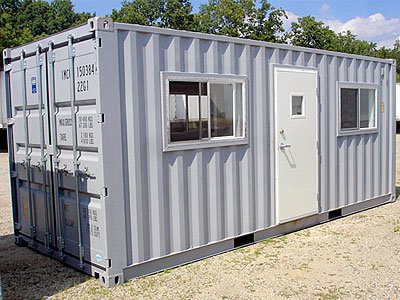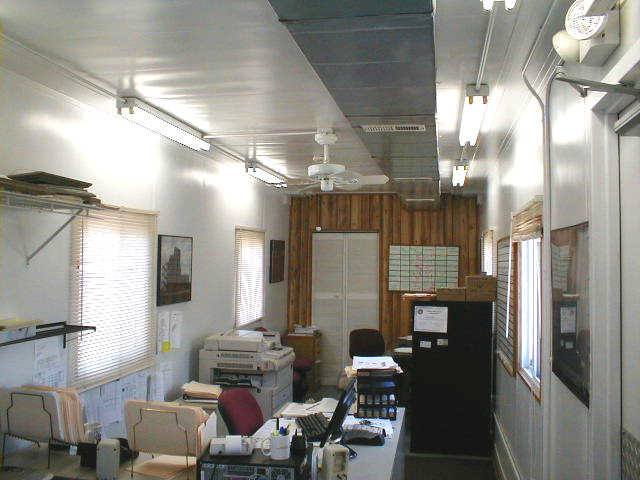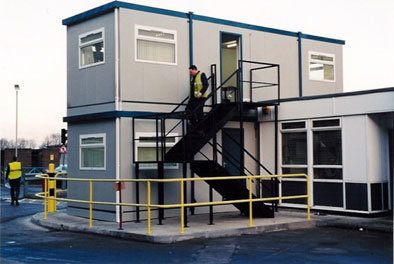 The versatility of shipping containers is constantly being explored by businesses all over the world. They are easily modified to include doors, windows, air conditioning, insulation, storage and shelving, kitchenettes and even toilets, basins and showers. This means that shipping containers can work for constructions sites, not only as site offices, but also as:
Accommodation

Ablutions

Toilet blocks

Meeting rooms

Training rooms

Lunchrooms or crib rooms

First aid centres
Whatever the shipping container's use, and regardless of how long it will be on site, preparing a level foundation is a must. The foundation on which the shipping container will be placed should be planned properly to ensure stability and safety. The most popular foundation types are concrete slabs, concrete footings or wooden footings. Read more about preparing a level shipping container foundation.
When you need to hire or purchase a shipping container for your next project, Premier Box is the supplier you can rely on for fast delivery of the highest quality containers Australia-wide. Get a quote for a shipping container online now!