Are you renovating and don't want your furniture and possessions damaged while the work is being done? Don't risk paint being dripped on your valuable leather lounge or something being knocked against your precious china cabinet.
Rather than packing up your house and moving everything to a storage facility, have you thought about storing them onsite for the duration of the renovation?
Shipping containers make ideal temporary storage and what's more, you can have one delivered to your home where it can remain for the length of time it takes to redecorate your house.
Hiring a shipping container is a great option to transporting all your furniture to a storage facility where there is a chance something could get damaged in transit.
Choosing to store your household items close by rather than having to travel to a storage facility is a great idea when you realise you need something that's packed away!
Maybe you have picked out a house load of new furniture to put in your newly decorated house and worried about storing it – why not hire a shipping container so you know your furniture is safely stowed away and ready to move into your freshly decorated home once completed!
Premier Box has a dedicated fleet of shipping containers for hire all over the country so can offer speedy delivery – usually a container can be delivered within 24 hours of your order.
If you're wondering how much you can fit into a shipping container … Premier Box's smallest container is 6 metres which provides 33.2 cubic metres of storage space, that's equivalent to storing the contents of an average three bedroom house!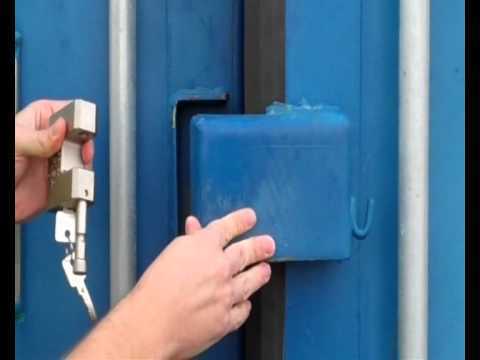 All Premier Box containers are fitted with a lockbox and the 6 metre shipping containers are specifically designed for secure storage.
They are also vandal resistant and vermin-proof and all containers are checked on the production line for quality of construction and water tightness before being offered for hire.
Container storage is also the perfect solution for storing tools and equipment while your house is being renovated – shipping containers have corrosion resistant steel bodies offering protection from the elements. Short-term hire agreements are offered by Premier Box meaning you only have to pay for a shipping container for the duration of your project.
Shipping containers allow for easy loading and unloading as they sit directly on the ground – you just need to ensure that you have a level position to place your container, ideally on a concrete surface although wooden sleepers or concrete blocks can be used.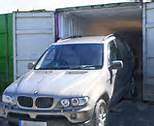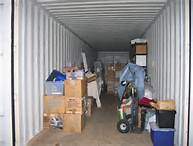 You can store just about anything under the sun in a shipping container.
So if you're looking for a short-term solution to your storage problem, the Premier Box general purpose shipping container hire fleet is so adaptable that it can cover just about any challenge!
Maybe you need a place to stay while renovations are happening – with a little imagination you could transform a shipping container into alternative accommodation. Have a look at one of our earlier blogs for mobile/holiday home ideas. Moving one onto your site and converting it into a temporary home will mean you can stay close enough to be able to supervise the project and also keep an eye on security of your property. Once you see how versatile shipping containers can be and how quickly you can convert one into extra accommodation, you may want it there permanently for all your visitors!
So if you're looking to hire a shipping container for a month, a year or even longer, Premier Box is your one-stop shop for storage containers.
Premier Box has a fleet of hire containers on standby and ready to go so get a quote now.