Designing and building your own home using shipping containers can be a fun and financially rewarding experience. As the cost of housing and building materials continues to increase, and the concept of up-cycling is more readily embraced, people all over the world are turning to the humble shipping container to cut their building costs. Not only are shipping containers cheap, strong and durable, they also allow for interesting design opportunities, drawing the attention of architects looking to work with a less conventional material.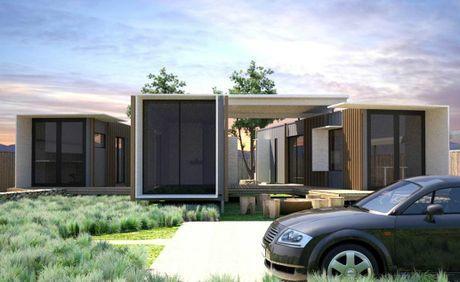 The Managing Director of an architectural company on the Sunshine Coast, Mr. John Robertson, received much support from local residents when his plan to build a home-based office using 3 shipping containers was reported on by the Sunshine Coast Daily last year. Mr. Robertson stated that it was sometimes necessary to explore different methods of construction to assist costs, echoing the sentiment of many-an-architect both here and overseas. Read more about the project here.
But maybe you're not an architect. Maybe you're looking to build your own home and have decided you want to try something new and different while working within the constraints of a tight budget. Maybe you've seen a few images online of amazing homes, only to be blown away when you found out they were built from shipping containers. Maybe you thought, "I could do that!"
Here's how you get started:
GET INSPIRED!
As the cargotecture movement gains ground, there is a plethora of resources available online to help you with design ideas.
Here are some of our recommendations: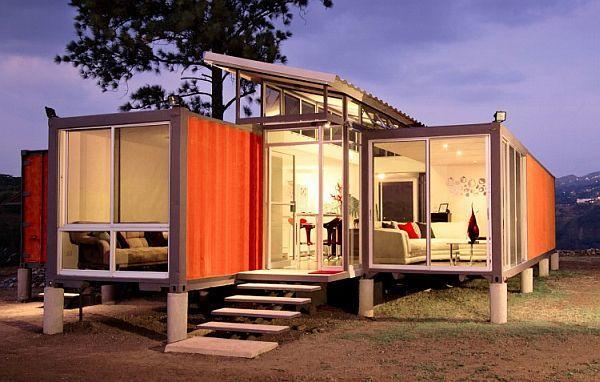 PLANNING AND PREPARATION
Now that you've got some ideas about what's achievable with shipping containers, it's time to consider some other important factors. Planning and preparation is key to successfully building your home, in terms of structural stability, but also in terms of budget, functionality, timeframe, ongoing costs and council approval.
Space and Functionality
Get clear on what you want from your home. How many bedrooms will it have? Have many bathrooms? Do you want to incorporate an outdoor area? How many levels will it be? Shipping containers can be arranged in a wide variety of configurations, so how much space you need and what the space will be used for will determine how many containers you need and how they will be placed.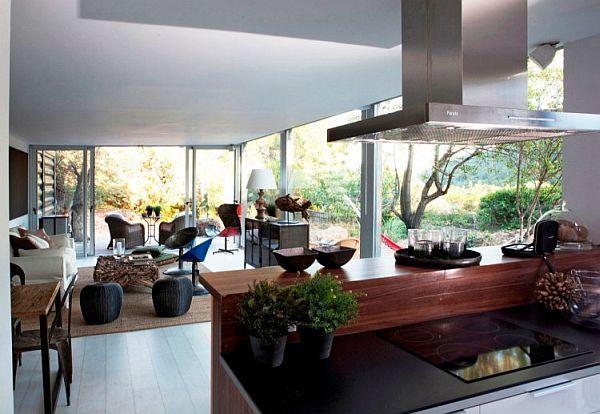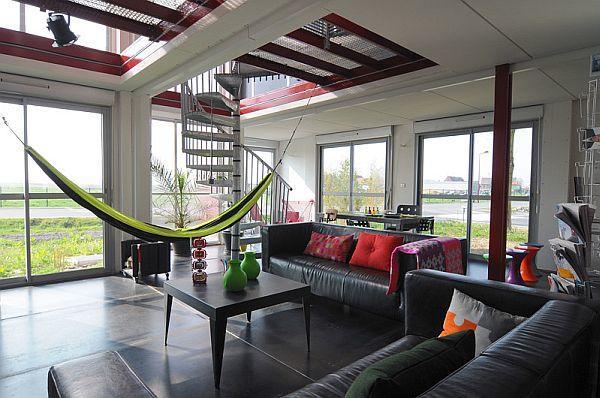 Budgeting
Unexpected expenses are typical for constructions costs and professional fees, even when you've planned well, but doing your homework and sticking to a budget can minimise the damage. Make a list of all the professional services you may require and make some phone calls to get an idea of cost. Of course at this stage you will only get ball-park figures, but getting a rough idea of costs will enable you to create a loose budget.
You may wish to contact:
Land surveyors

Civil Engineers (storm water management, grading, septic)

Structural Engineers

Architects

Mechanical Engineers

Potential contractors and builders

Shipping container re-sellers
Having modifications done to containers on-site can be costly, so investigate your options for having modifications completed off-site.
It is also wise to know the relevant codes you will have to contend with. Speak to your local building/planning department and find out if there are any planning or zoning restrictions, maximum square footage for buildings or height limitations. Get a list of what drawings, permits and inspections, including fees, will be required. Find out what drawings will need to be professionally stamped. As the building/planning department  will review drawings for conformance, issue permits and conduct inspections, this is a good place to start in your planning.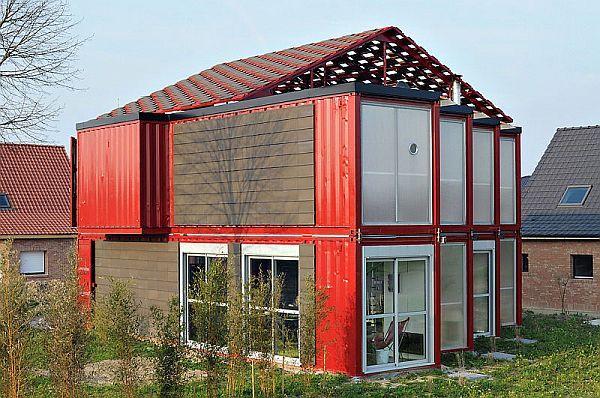 Positioning of the Building
When thinking about the building's positioning and orientation, consider the following:
Review site and soil bearing capacity.

Think about grade, existing landscaping, potential views, proximity to easements/site boundaries and roads. 

Build on flat areas where suitable to avoid grading or excavation.

Take advantage of existing greenery to reduce wind chill and heat loss in winter or to create shade in summer.
The positioning of the building can have a big impact on energy efficiency and ongoing heating and cooling costs. Take advantage of the sun's path to reduce energy consumption in winter and summer.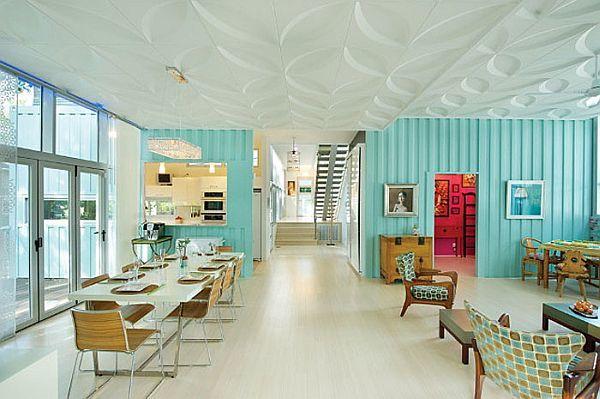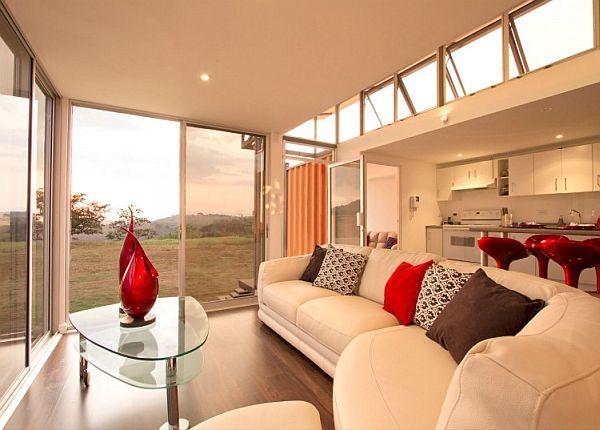 Create a Floor Plan and Site Layout
Once you've decided how many rooms you want (bedrooms, bathrooms, home offices, living areas) determine the rough area of each and start sketching! There are plenty of resources online for shipping container home floor plans. Here's one to get you started – click on the image to see more.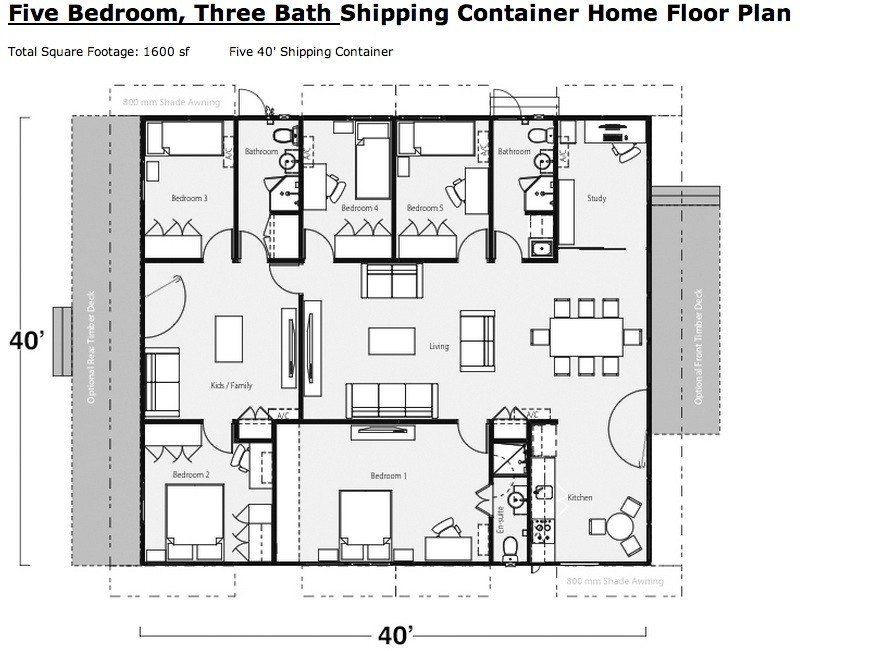 Once you've completed some layouts you're happy with, you can use 3D modeling software to bring your design to life and get a better idea of how your new home will look. Take a look at this YouTube video demonstrating one software package available:
[[youtube? &link=`http://youtu.be/adxIJ7h_ExI`]]
If you're somewhat computer literate, this can be a really fun way of visualising your design.
SOURCING SUPPLIERS
When sourcing suppliers, remember that this unique, innovative building is going to be your home. Build it to last and work with suppliers you trust to deliver excellent service and a top quality product.
For quality shipping containers and reliable, personal service, speak with Premier Box Shipping Containers. To request a quote for shipping containers online, click here, or call 07 3888 3011 to discuss your requirements and receive advice from a true shipping container professional. And remember, Premier Box offers immediate delivery to most areas in Australia!