Recognising the need to construct a new ablution block with accessible facilities, Rosemount Nursery enlisted Premier Box to design and build a facility, customised for the needs of their customers and staff.
Rosemount Nursery is a premier nursery and garden centre located on the Sunshine Coast. They are a leading supplier of garden and landscaping supplies throughout the local area and beyond.
Referred to Premier Box by an existing shipping container customer, Rosemount Nursery met with the Premier Box team in late 2020 to discuss the construction of a new ablution facility for their site.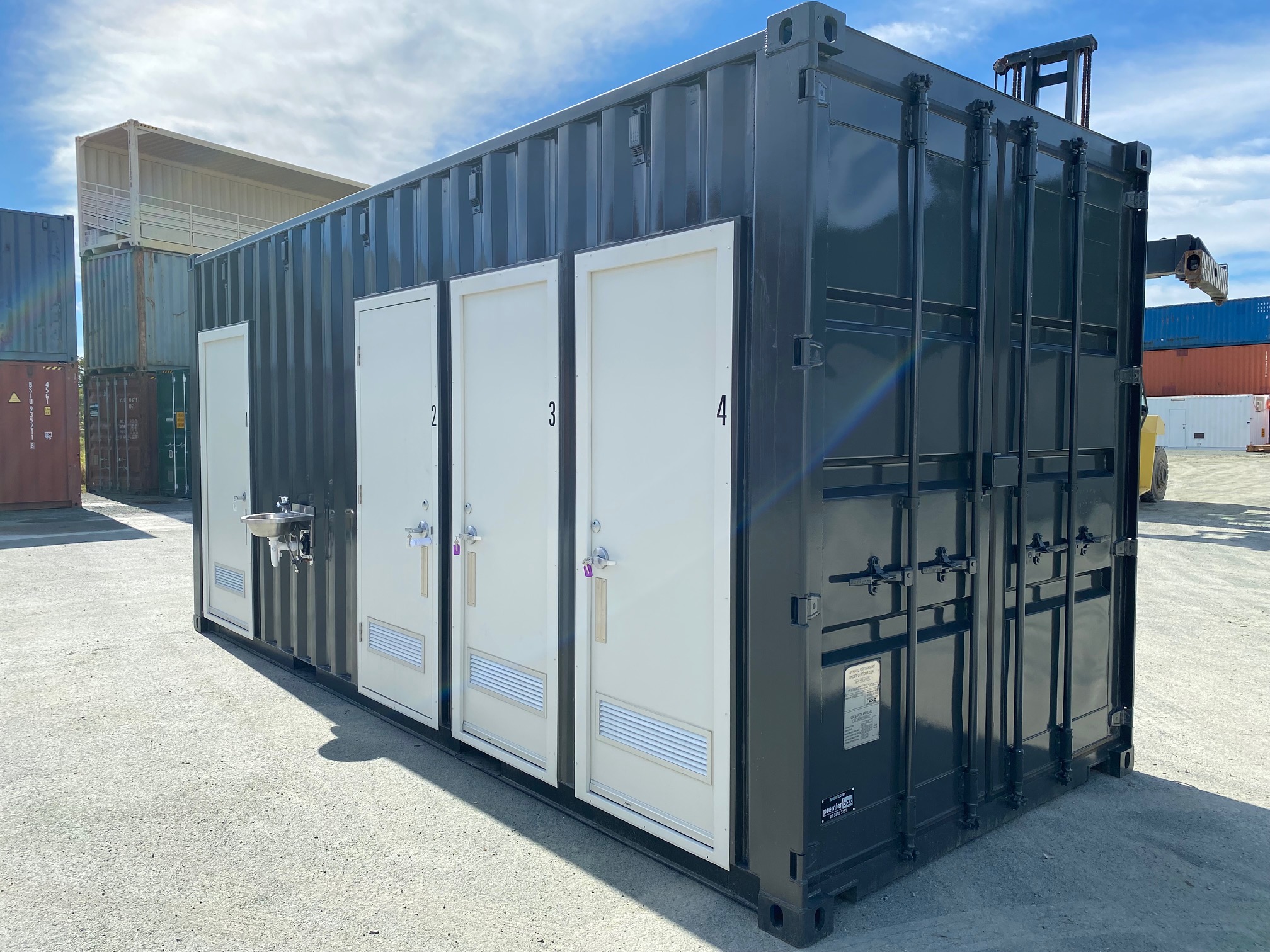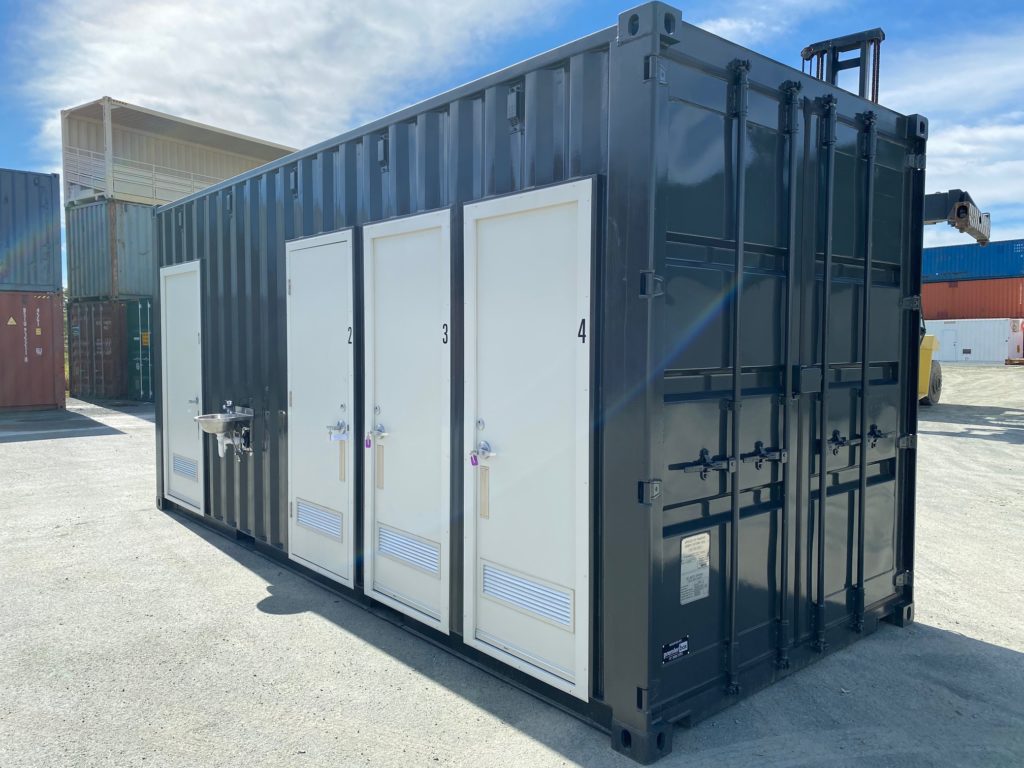 Accessibility and aesthetics were key elements for the newly designed ablution block
The existing amenities block at Rosemount Nursery was outdated and inefficient. It didn't meet the criteria for disabled access, nor did it have any infant care facilities.
Identifying the need for a new, modern ablution block, Rosemount Nursery briefed the Premier Box team, highlighting that they wanted the facility to blend harmoniously with their current industrial/garden environment, while also featuring an added touch of quirkiness.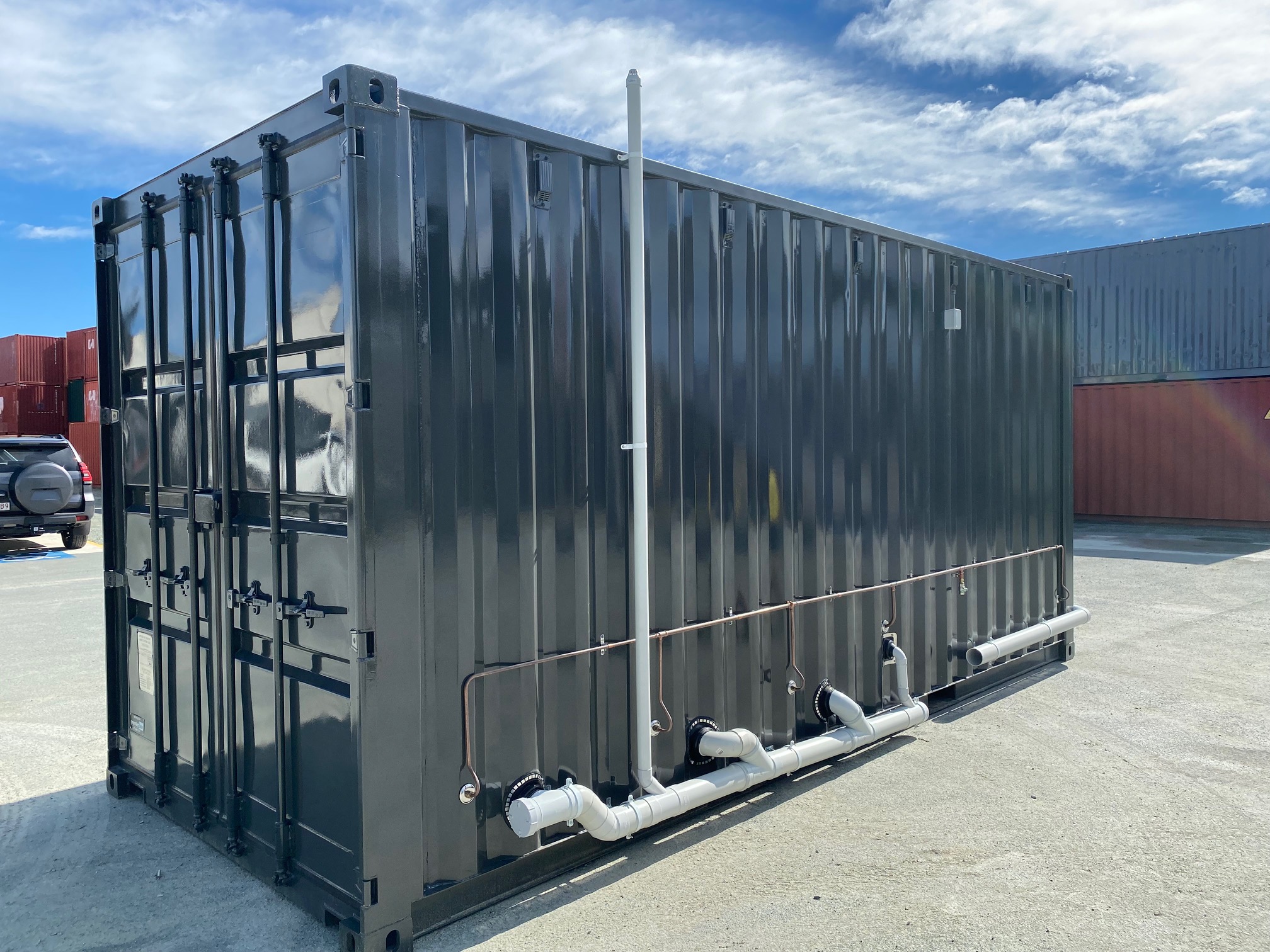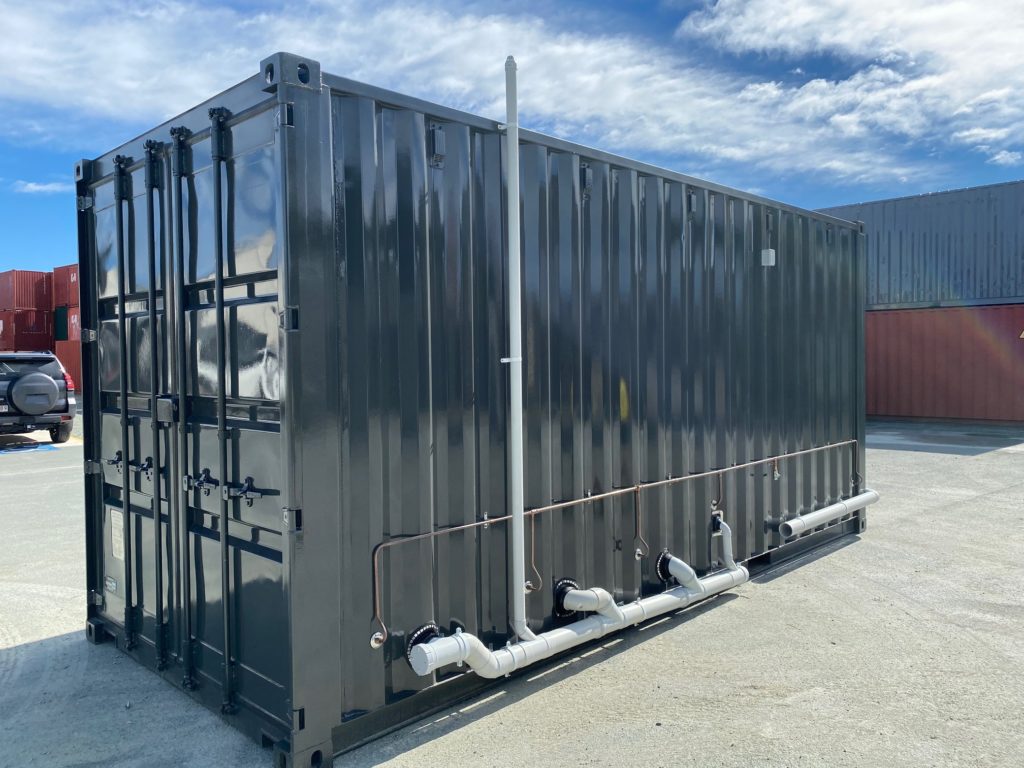 Plans are drawn up, council gives the green light and work begins
Upon entering the Premier Box shipping container yard for their first meeting, the Rosemount team spotted Premier Box's own toilet block which is located right beside their office. They instantly knew this was the design they wanted.
Premier Box supplied Rosemount Nursery with a concept drawing of the portable ablution block. They took this to their engineer who finalised the design and drew up plans, ready for council approval.
Once the go-ahead from council was received, Premier Box began work on the custom shipping container build.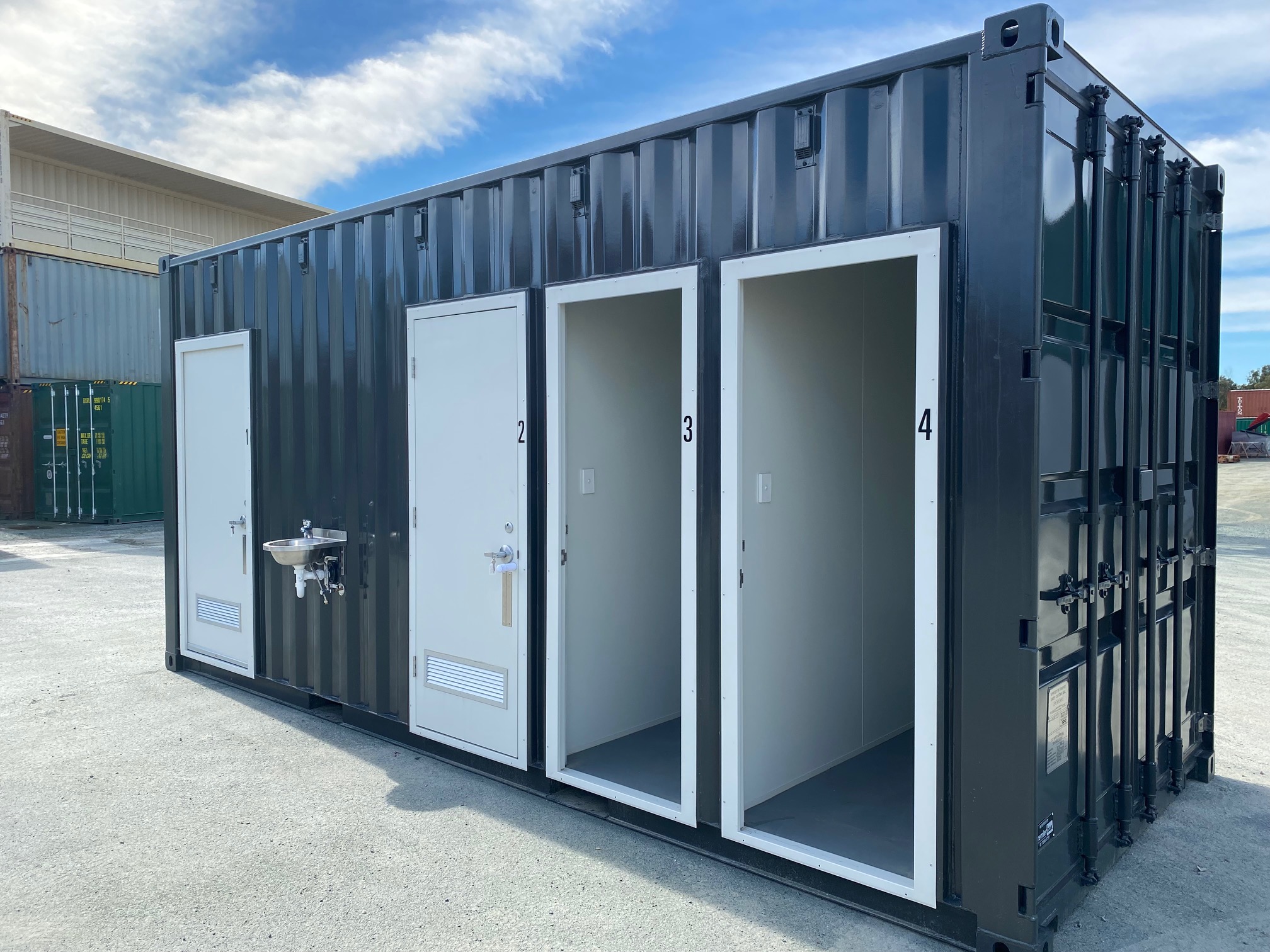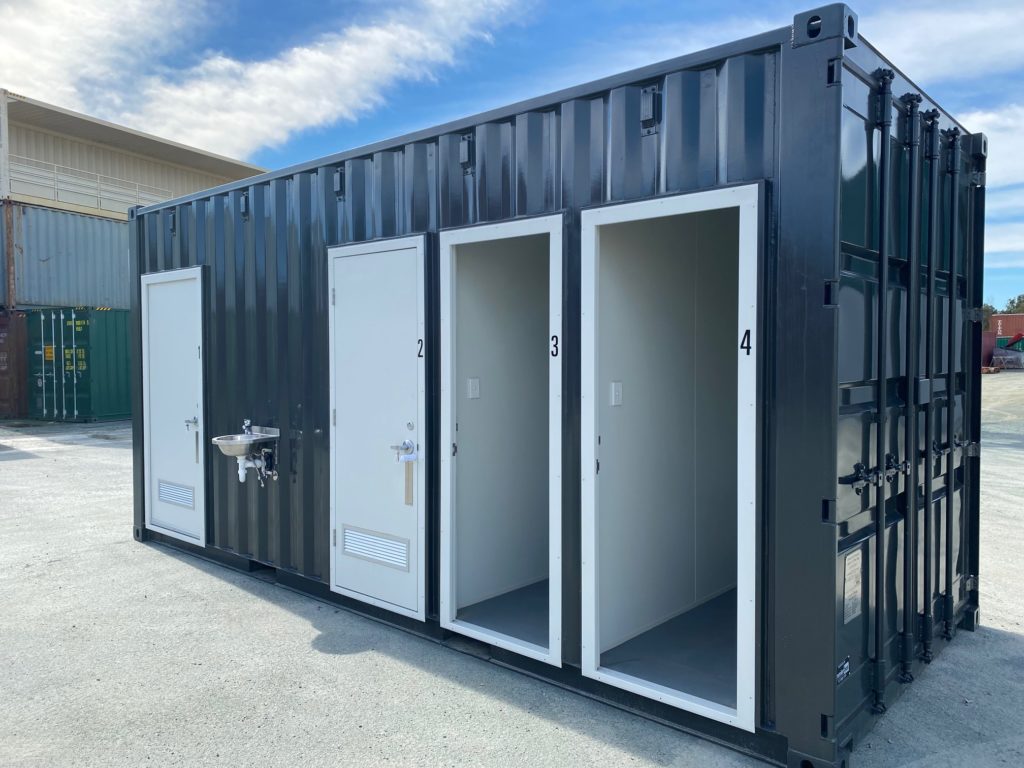 Streamlined communication and continuous client updates were essential to ensure a smooth build process
Rosemount Nursery's new portable ablution block incorporates one disabled toilet with a nappy changing facility, one ambulant toilet & two standard toilets.
While this was a straightforward build for the experienced Premier Box team, there were some supply delays, which is a common issue in the current building industry. In particular, there was an extended wait for Rosemount Nursery' special-order toilets which have a clean line bowl, maximising hygiene and cleanliness – both crucial in today's climate.
"There was a delay on the supply of the toilets for Rosemount Nursery's ablution facility – with three changes in delivery times! Although this is not uncommon in this day and age, our team went above and beyond to ensure the lines of communication were kept open with our client, setting realistic expectations and keeping them up-to-date with their build at all times. This was key to the project's success", said Mr Hooper.
The new ablution block has now been installed on-site at Rosemount Nursery, with customers and staff both very happy with the updated facilities.