Experiencing rapid business growth, JAWA Campers approached Premier Box to design and build a portable sales office that they could conveniently locate beside their showroom in Caboolture.
JAWA identifies the need for a separate space to meet with customers
A leading supplier of outback camper trailers and camper hybrids, JAWA is a family-owned and operated business. They moved from the Sunshine Coast into a large showroom in Caboolture just before the first COVID lockdown in 2020.
Needing the entire showroom to display their camper models, JAWA found they required additional space to meet with customers. They wanted a quiet and professional area – to speak with customers, answer their questions, take them through the purchase process and go through the necessary paperwork.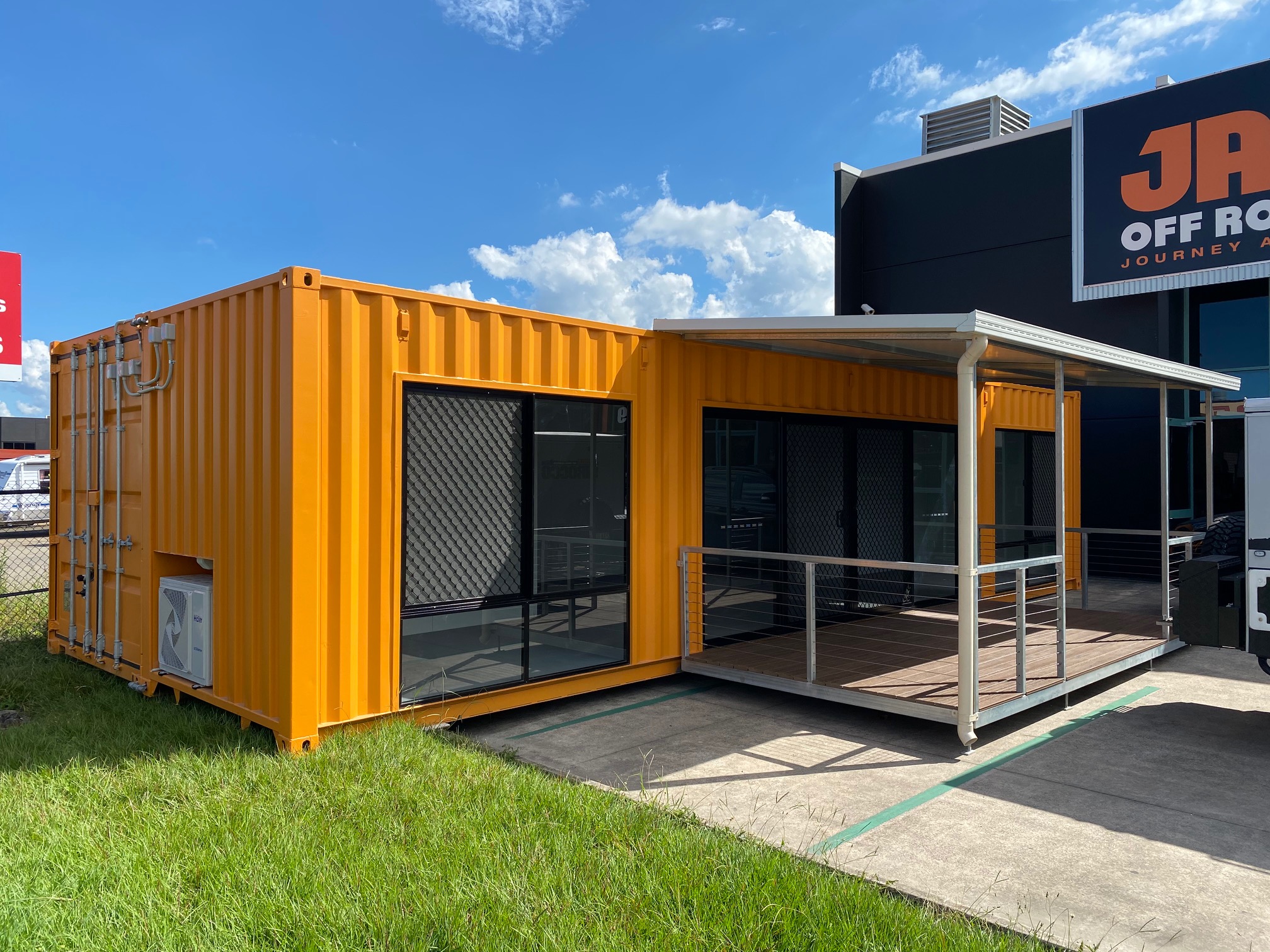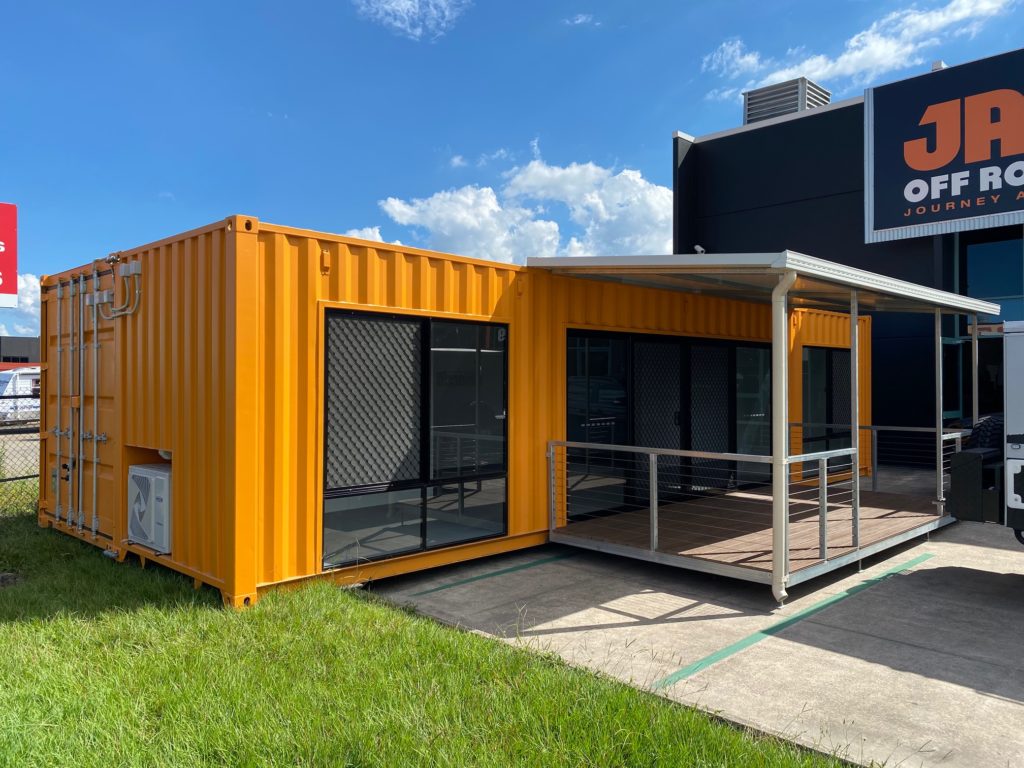 Premier Box transform JAWA's initial concept into a purpose-built space
JAWA first came to Premier Box with rough drawings, outlining the space they wished to create. It needed to be a conducive environment for selling, away from the noise of the showroom and a comfortable area for both their salespeople and customers.
"We knew and trusted the Managing Director of Premier Box, Spencer, having worked with him in the shipping container industry for a number of years. We'd seen a lot of his work and knew that his team were very experienced in delivering shipping container office and sales buildings." Emmy Perry, JAWA
Looking for a temporary solution, a portable sales office provided the perfect solution for JAWA. Rather than utilising a portable which is 3m wide and not easy to transport, they could use two shipping containers (each measuring 2.4m), which could be transported to site and simply joined together to provide the space required.
The Premier Box team met with John from JAWA to discuss his requirements and desired outcome. Tweaking the original concept, Premier Box drew up the plans to include a kitchen along with a spacious welcoming deck that doubles as an outdoor area.
Project 'JAWA Sales Office' gets underway
Once the plans were finalised, Premier Box worked diligently to transport the containers to site. However, once they arrived, the JAWA team decided they'd prefer to change the orientation of the office.
Premier Box were able to accommodate this change of plan with ease. An agile and versatile team, they moved quickly to order in a crane and re-configure the modular shipping containers to suit.
Then, once the containers were installed, the Premier Box team got to work – joining, waterproofing and insulating the office. Next, they installed power, air conditioning, data points and a phone system, ready for JAWA to organise the plumbing and move in.
Working diligently, Premier Box completed the JAWA project within a 12 week period (even despite Christmas and COVID-19 restrictions).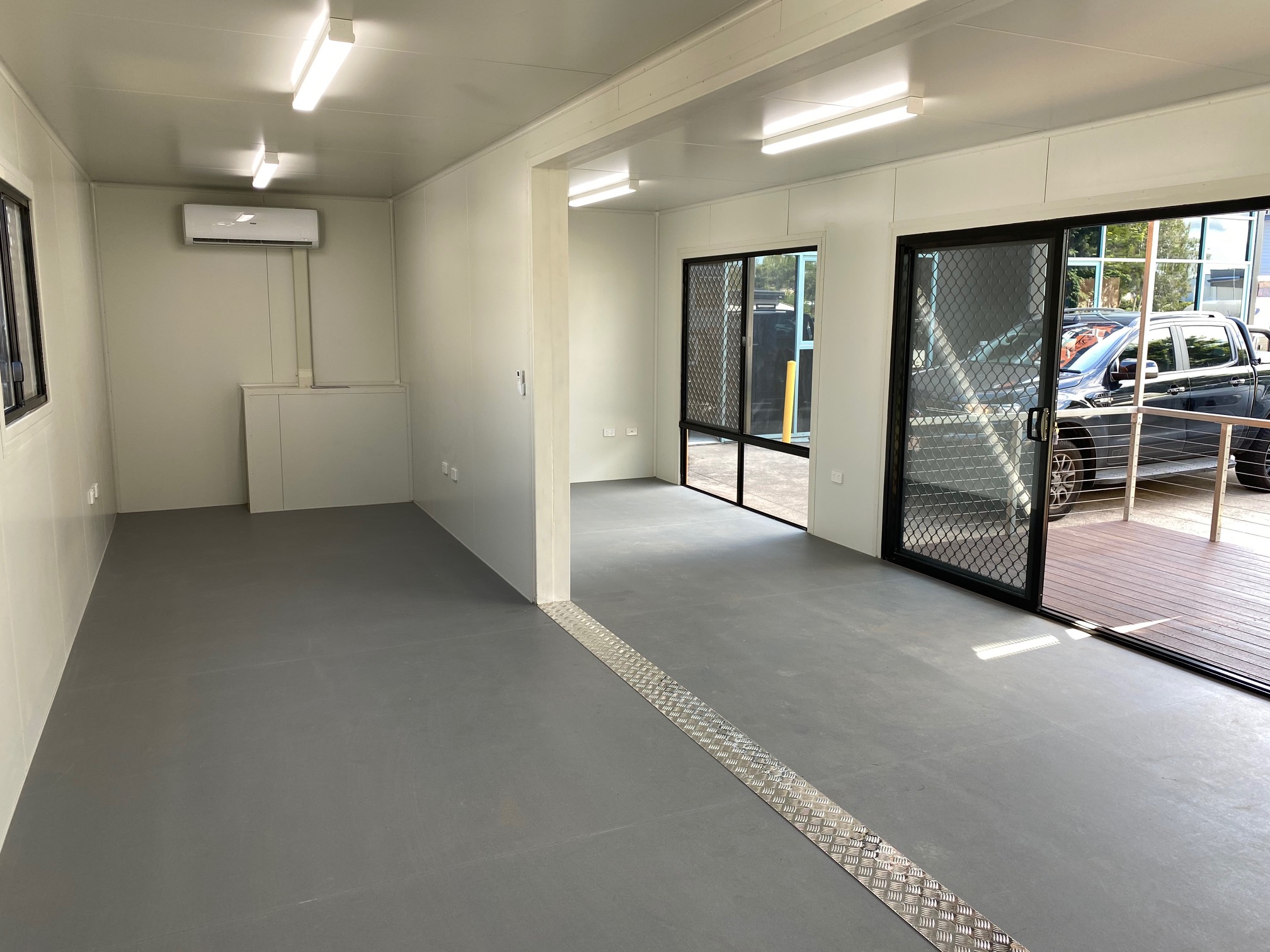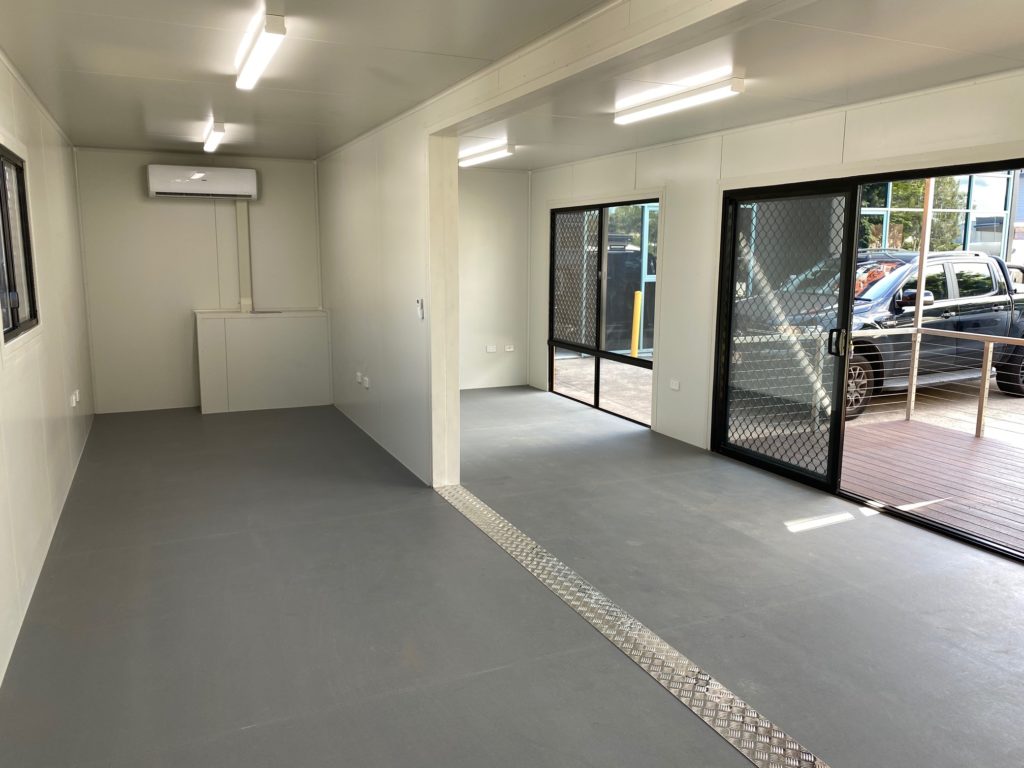 New sales area is perfectly on-brand
JAWA is well-recognised in South East Queensland for their distinct orange branding. After having their showroom painted, they asked Premier Box if they could paint the sales office in their corporate colours.
It can often be a difficult process to match a marine paint colour (that is used on containers) to a Pantone colour, as they generally are applied to different objects – for example, steel versus paper. But Premier Box were ready for the challenge.
Thinking outside the square, the team contacted the company that had built the showroom and worked closely with them to work out the correct orange colour configuration. And the end result? It is spot on! 
The JAWA customer experience is uplevelled
JAWA are exceptionally happy with their new sales space. It has streamlined their sales process, enabling customers to be welcomed straight into the front office as soon as they arrive.
Greeted by sales staff, who are able to form an instant connection with them, customers feel comfortable and relaxed – from the moment they enter the premises to the time they leave.