Searching for an ultra-reliable, power-efficient refrigerated container?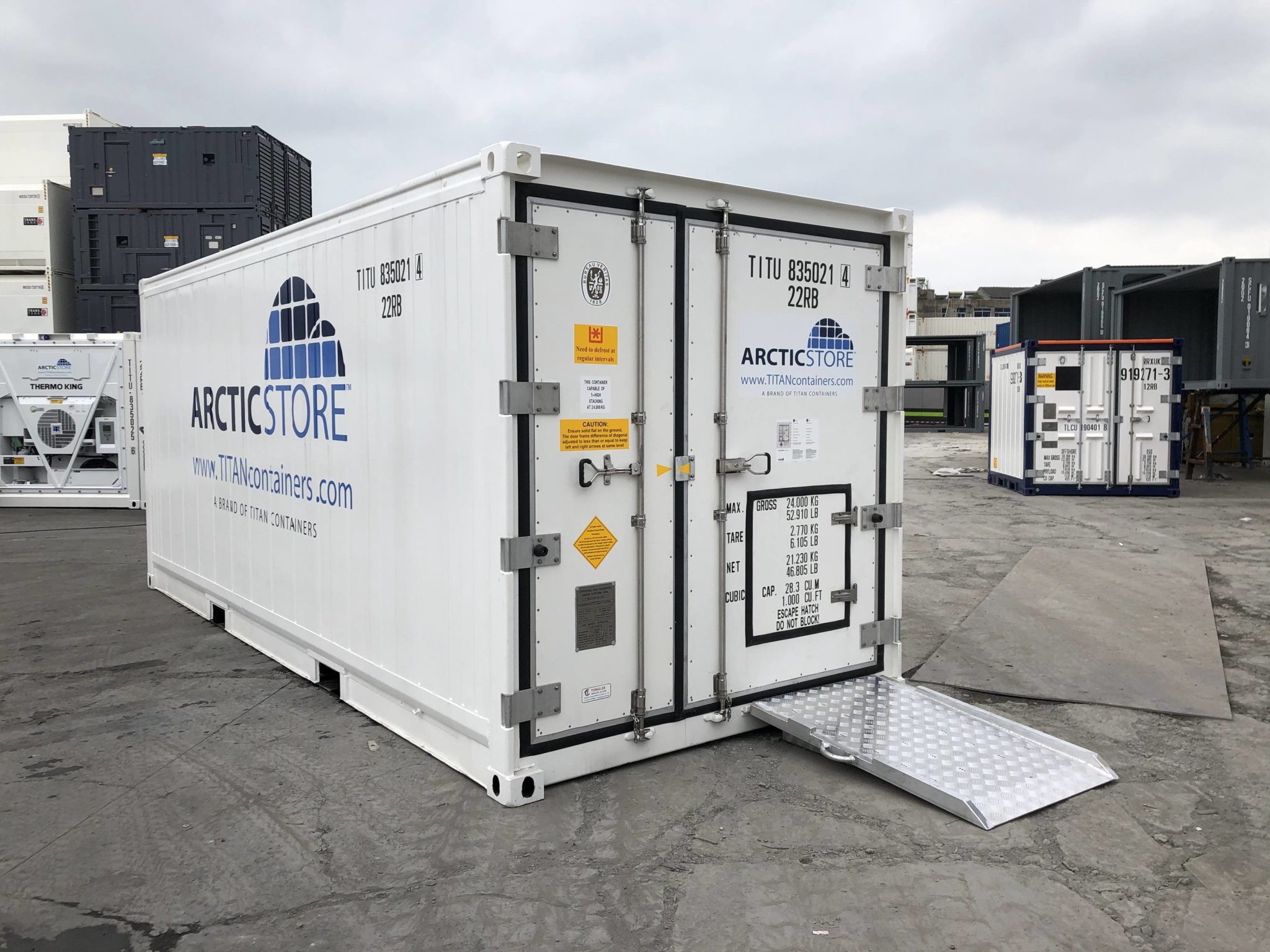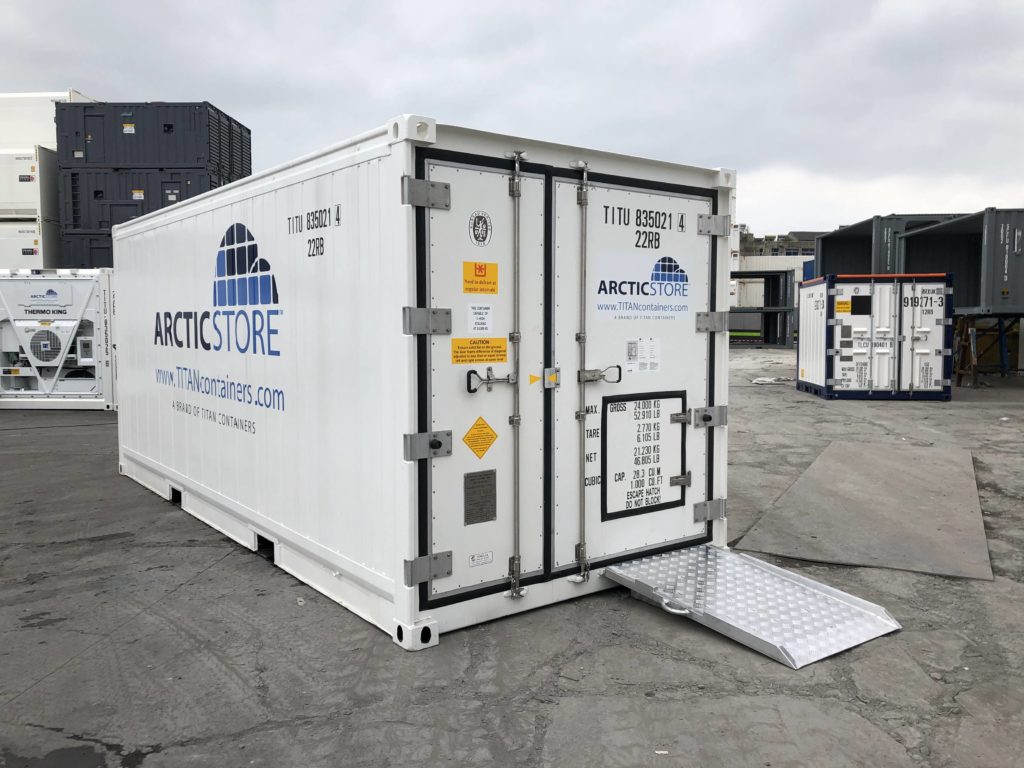 With the Christmas rush just around the corner, wouldn't it feel great to tick cold storage off your to-do list? Even better? Knowing your refrigerated container will give you accurate and reliable temperature control, is economical to run and extremely user-friendly.
Let us introduce you to our ArcticStore and SuperStore purpose-built, domestic cold storage containers.
Whether you're a caterer, event organiser, supermarket, grower or hospital, our refrigerated containers ensure your food and drinks are kept at the perfect temperature; even when people are opening and closing the door consistently. They're also perfect for storing and transporting pharmaceuticals, life sciences and geological samples.
Part of our TITAN Container range, the versatile ArcticStore is available in 10ft, 20ft and 40ft lengths. Or if you need more space, the SuperStore consists of several ArcticStores joined together to create an open-plan or individually zoned mega refrigerated area.
From short term hire to long-term leasing, ArcticStores and SuperStores are power efficient, quick to construct, can be connected to any building and are inexpensive to transport. Featuring marine-grade stainless steel internal walls and ceilings, along with marine-grade non-slip aluminium floors, they're rust-proof, provide a safe anti-slip workspace, are practical for food storage and can be hospital-grade cleaned.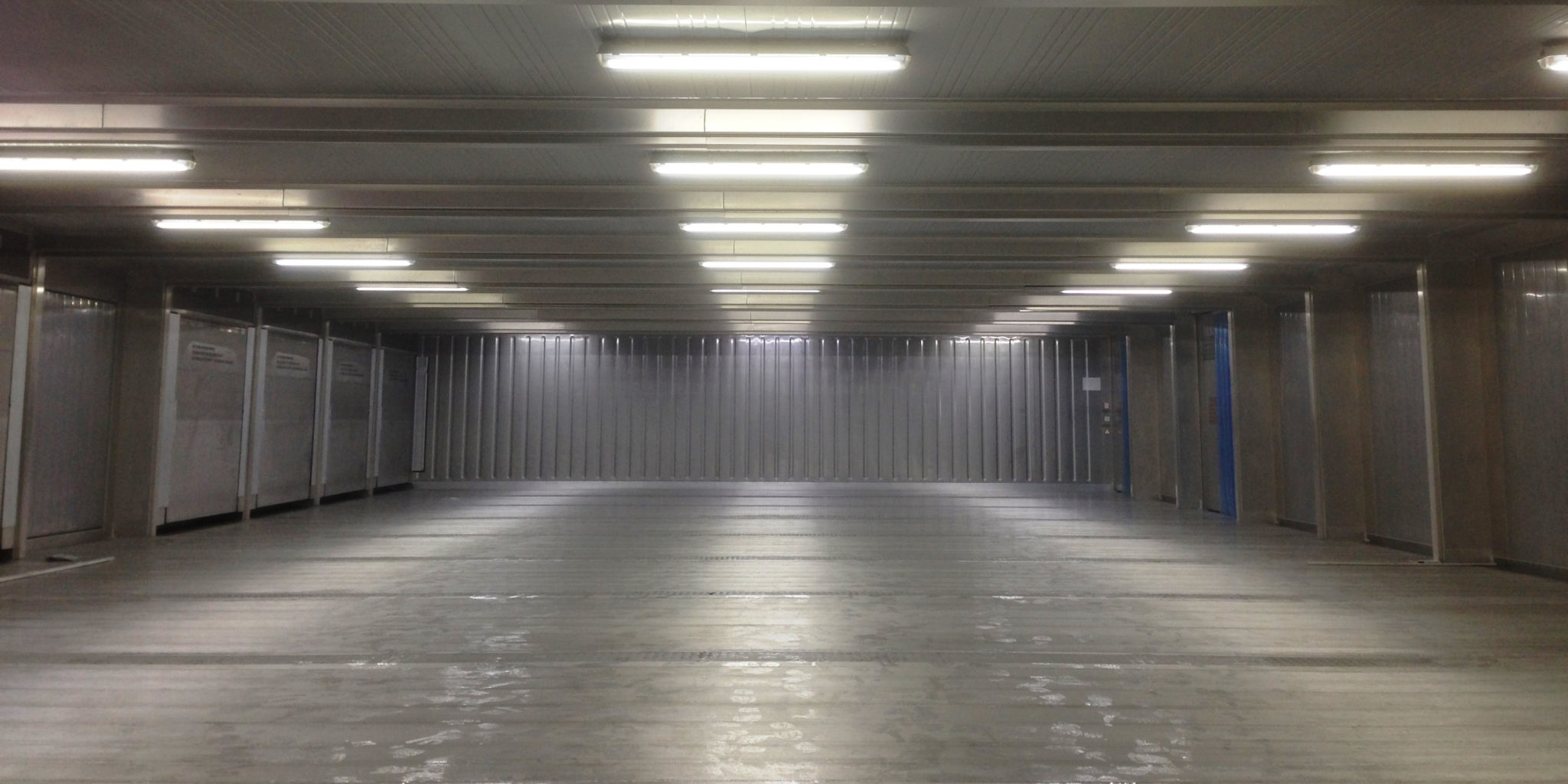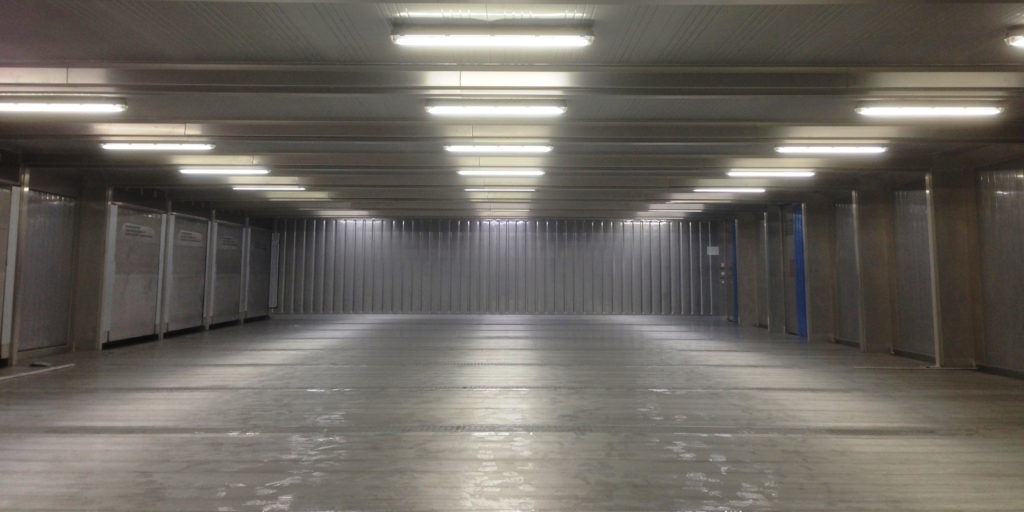 Precise and reliable, the ArcticStore gives you unmatched temperature control
ArcticStore refrigerated containers have been designed to provide you with exceptional cost-efficiency, practicality and functionality. Featuring a unique capacity to raise or lower the temperature of a product, this gives you unprecedented control in regulating the correct climate to ensure maximum refrigeration quality. Additionally, the container humidity can be adjusted between 50 and 99 per cent, accommodating a broad range of products and applications.
With fast pulldown, your products quickly reach the required temperature, whether you need to chill food and drinks, freeze meat, store vaccines or take the heat out of freshly picked fruit and vegetables. It also enables a fast recovery back to the set temperature point. This is critical when doors are frequently being opened and closed.
Utilised across a range of industries, ArcticStore containers are low on power consumption, offer easy accessibility, include a range of safety features and are designed to maximise your operational efficiency.
Need a mega cold-storage space? Meet the SuperStore
Flexible in design, our SuperStores provide you with as much cold storage space that you need – all under the one roof. From an open-plan refrigerated area to multi-zones with internal sliding doors, we can tailor a solution to suit your exact requirements.
A more cost-effective alternative to building permanent cold storage, our SuperStore containers are available for lease in both 20ft and 40ft lengths, which we then join to create your very own mega space.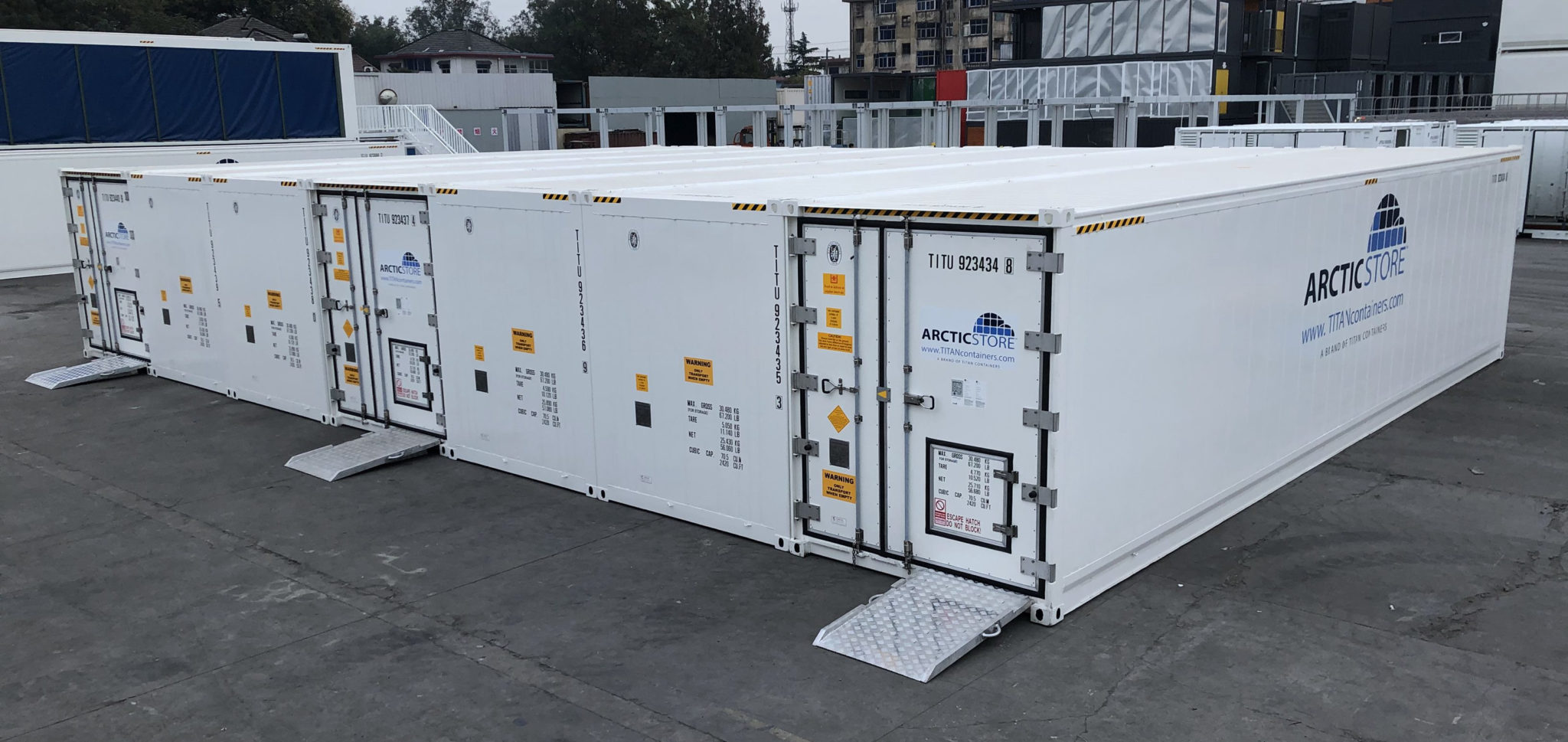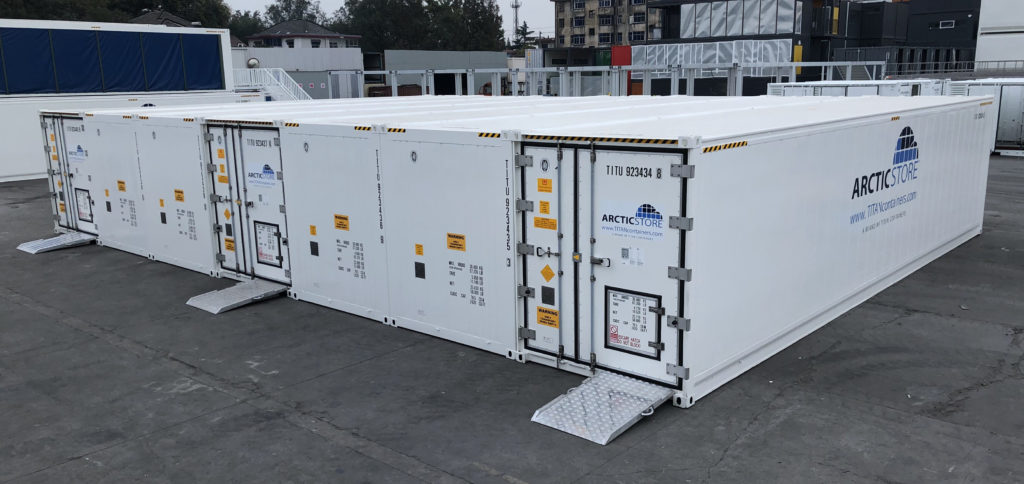 An exceptional refrigerated container solution across a range of industries
Supermarket storage
Perfect for storing fresh or frozen foods, the ArcticStore offers fresh air exchange along with controlled and modified atmosphere options. We can also chill and blast freeze as well as supply mobile rapid tempering.
Event Catering
Premier Box will deliver your selected ArcticStore to your event – on time, every time. Keeping catered food and drinks at the perfect chilled temperature, our containers are also user-friendly, providing your staff with easy and safe access.
Hospital Catering
Providing your catering department with additional space to store meals, food and produce, the ArcticStore is an ideal solution for when your refrigeration units are being serviced.
Fruit and vegetables
Extending the shelf-life of your fresh produce through controlled fresh air exchange, our containers can quickly remove field heat from produce.
Pharmaceutical
Drugs, medicines, vaccines, bio and life science require the highest standards of cold storage. Meeting these requirements, ArcticStore and SuperStore containers provide a hygienic refrigerated environment with zero temperature variance. ArcticStores with Magnum Plus refrigeration can also be GDP certified.
Meat and poultry
With an operating range of -40°C to +45°C, ArcticStores and SuperStores provide effective, efficient and affordable cold storage for fresh or frozen meat and poultry products.
Fish, shellfish and tuna
Hygienic and easy to clean, the ArcticStores feature four hermetic drains through which any melted ice can escape. Also featuring a low fan speed, this reduces hydration of unprotected fish during storage.
Flowers, plants and seed
Featuring fresh air exchange, the ArcticStore provides a healthy storage environment and reduces the risk of dehydration for cut flowers, bulbs, infant trees, mushrooms and all living plants.
Geological storage
Ideal for storing soil samples, the ArcticStore will maintain geological specimens at their original temperature to enable more accurate readings.
User-friendly features that make a big difference
Power-saving door sensors
Every door in the ArcticStore and SuperStore containers is installed with a sensor. This triggers the cooling system to switch off when a door is opened and back on once it's closed. Minimising humidity within the container, this functionality optimises power-efficiency.
One-hand opening doors
Allowing staff to easily open and close the container door, the one-hand opening doors provide improved accessibility – perfect for when your hands are full.
40/60 doors
The 40/60 doors that feature in each ArcticStore and SuperStore mean that generally, only one door needs to be opened for people to move in and out. Not only helpful for accessibility, this also improves cooling efficiency.
External hitch points
Imperative to workplace safety, the external hitch points are purpose-built to secure open doors, even in the windiest conditions.
Strip curtains
Fitted with strip curtains, these reduce any heat gain while container doors are open.
Internal lighting
Each ArcticStore and SuperStore features internal lighting, allowing staff to easily navigate the refrigerated container when it's dark.
Illuminated internal signage
All internal safety, escape and ID signage is iridescent and clearly visible. This ensures that if there is a power failure, all personnel inside the unit can exit the refrigerated container safely.
Purpose-built ramp
Each cold storage container is supplied with a purpose-built ramp which is graded to 600kg capacity, allowing for the use of cages and manual pallet lifters.
Health & safety is a priority for our refrigerated containers
Focused on health and safety, ArcticStores and SuperStores are designed to protect you and your workers. Minimising the risk of injury, their safety features include:
Internal door release
Anti-slip aluminium flat floor (as opposed to a t-bar floor)
Internal lighting
Panic alarm with siren
Ground to floor ramp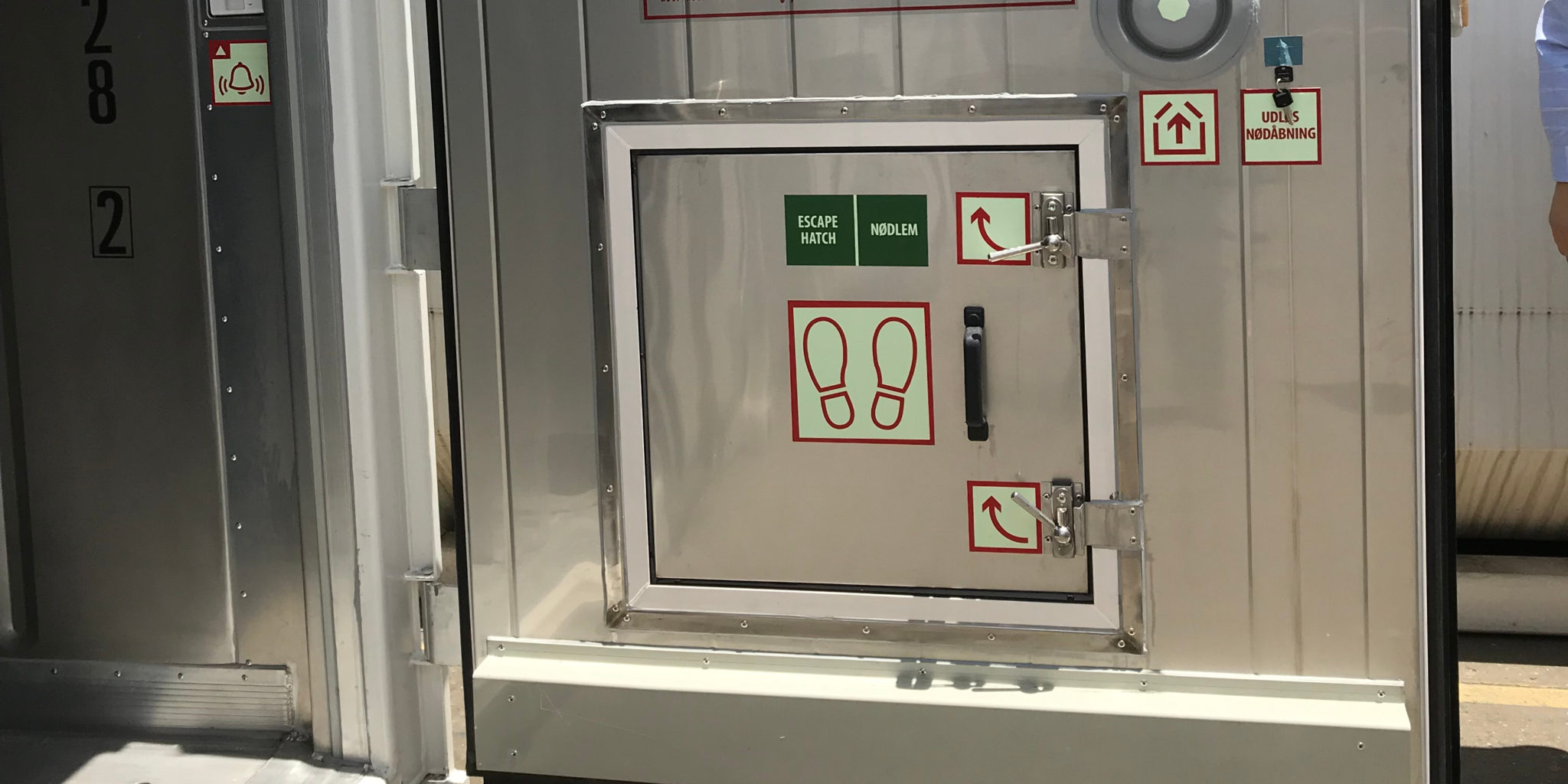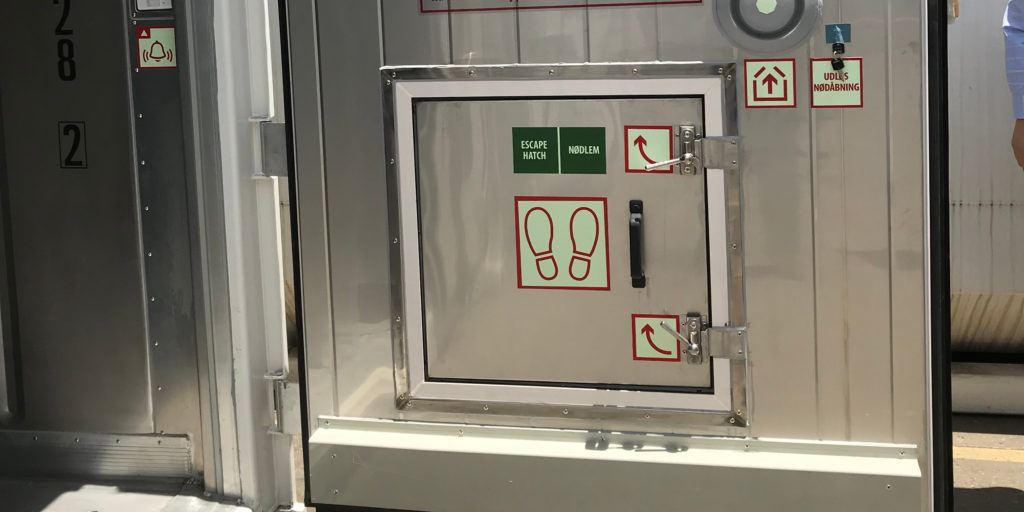 SmartArctic Remote Monitoring
Did you know you can control your ArcticStore or SuperStore remotely from anywhere in the world? SmartArctic gives you the ability to set up, monitor and manage your refrigerated containers – all from your desktop, tablet or smartphone.
Saving you time and money, you can configure set-points, initiate defrosting and receive alarm notifications. And if there is a malfunction, we can diagnose it quickly, minimising any downtime.
Who are TITAN Containers?
TITAN Containers is a global storage and shipping container company, with headquarters based in Denmark. Their fleet of ArcticStore and SuperStore containers are relatively new (no more than 5 years old), providing the advantage of better-efficiency and lower power consumption.
As their Queensland agent, Premier Box hires, repairs and installs TITAN ArcticStores and SuperStores.
Need a solution that delivers maximum cold storage quality?
Here to help with all your refrigerated storage needs, our Premier Box team is on standby ready to tailor a solution to meet your exact needs. To speak with our team, call us on 07 3888 3011. Or, if you already know what you need, you can Request A Quote online.