Premier Box designed, built and delivered customised shipping container offices to Papua New Guinea, providing Exxon Mobil with a multiple office solution across four remote highland locations.
In June 2019, ExxonMobil approached Premier Box about designing and building multiple shipping container offices that could be shipped to four of their gas drilling sites located in PNG. A project valued at $1.4 million, it presented a range of challenges that required extensive deliberation, creativity, collaboration and a solution-focused approach.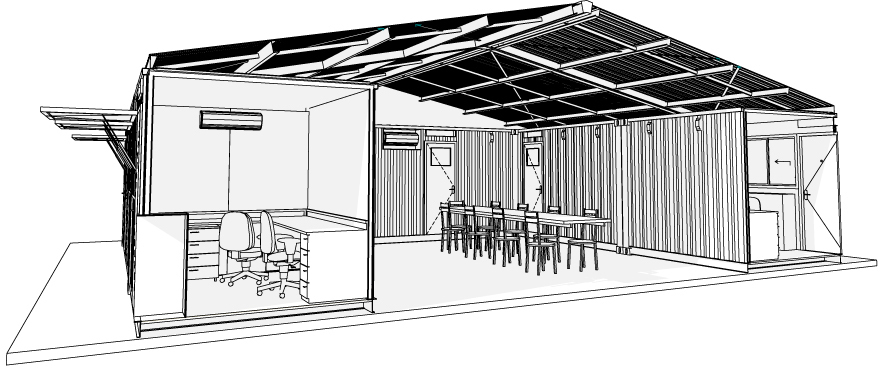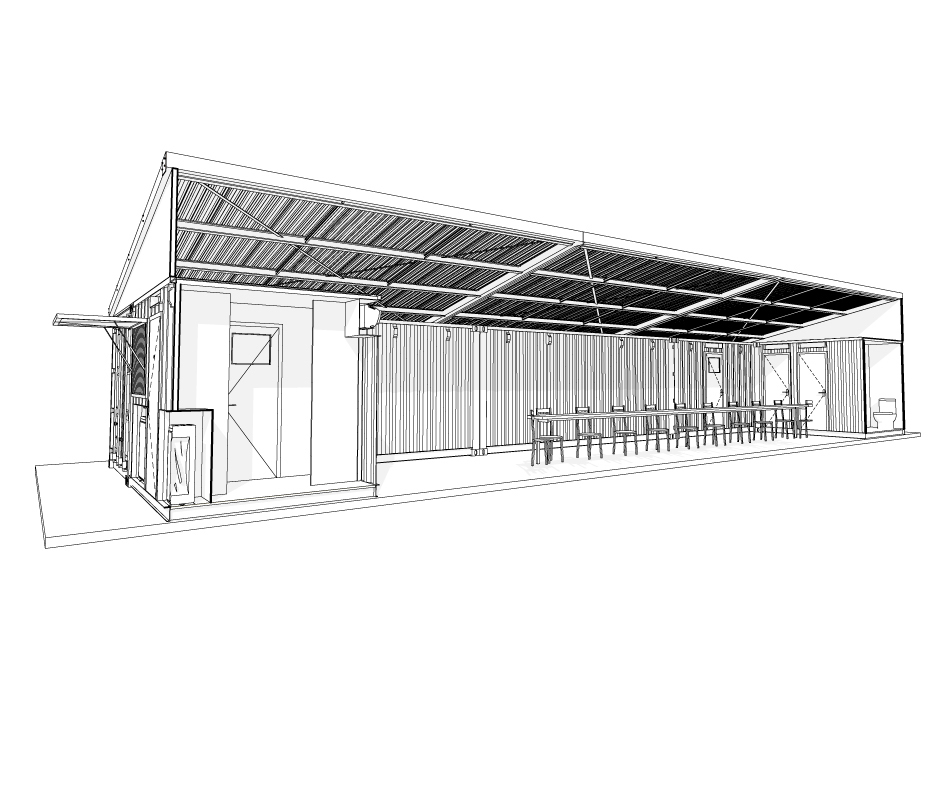 Transforming a concept into functional design, Premier Box provided a custom solution
The scope for this project was developed over time and involved extensive collaboration between ExxonMobil and Premier Box. ExxonMobil knew they needed a robust modular office solution and while they'd developed a rough concept, they required Premier Box to provide guidance and transform their ideas into a customised, fully functional design.
Developing the early blueprints in-house, Premier Box were able to provide ExxonMobil with a basic idea of the concept and how it would work. Once the plans were finalised, Premier Box outsourced it to an architectural designer, who worked to both Australian standards and ExxonMobil's stringent design standards to deliver a bespoke portable office solution.
From the initial plans through to the approved design, the project scope changed significantly. The overriding design encompassed the job being split into four sites with multiple offices in each location. The final output was 24 x 20ft custom containers, which included six amenities (toilet and shower) blocks.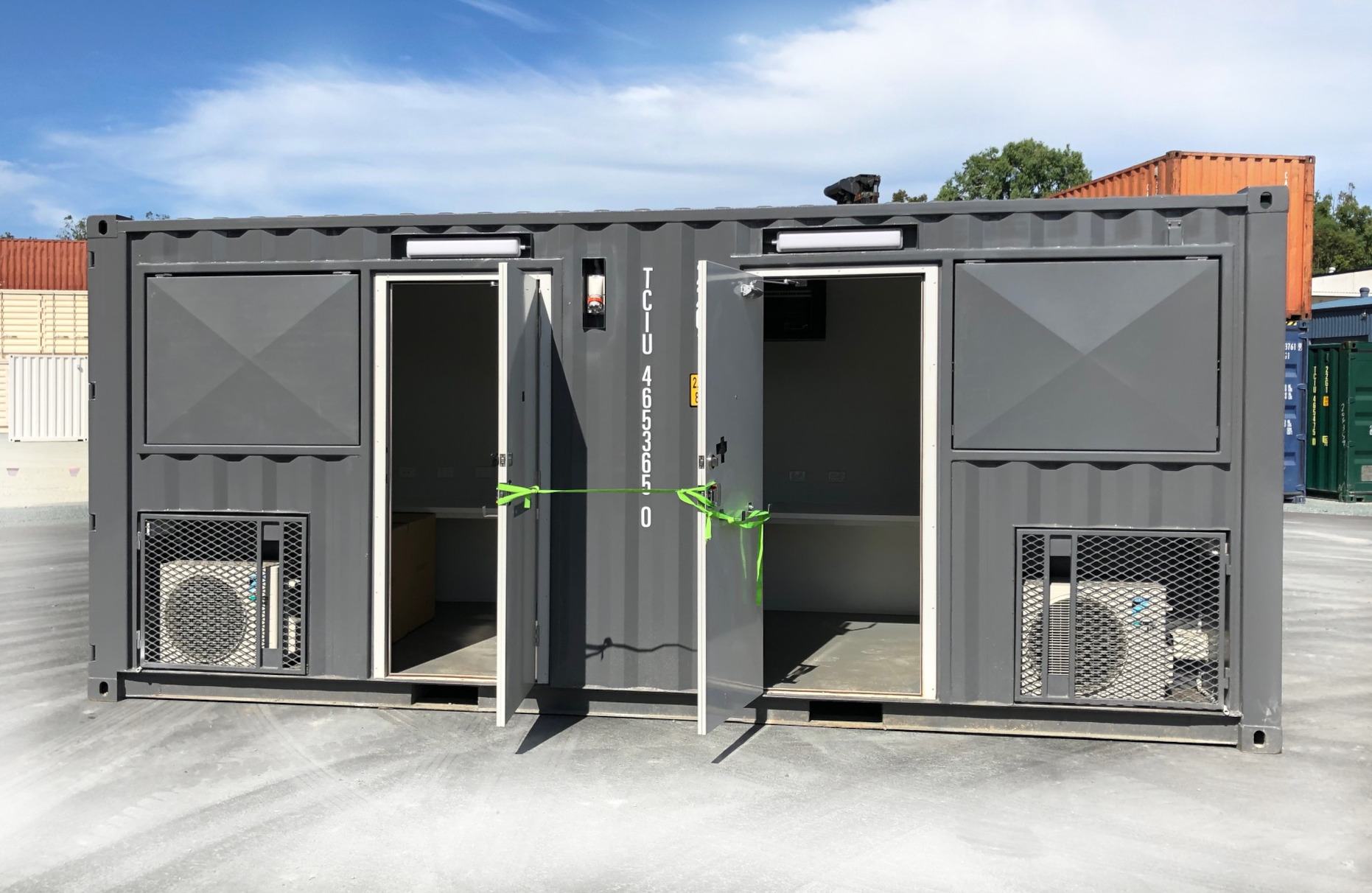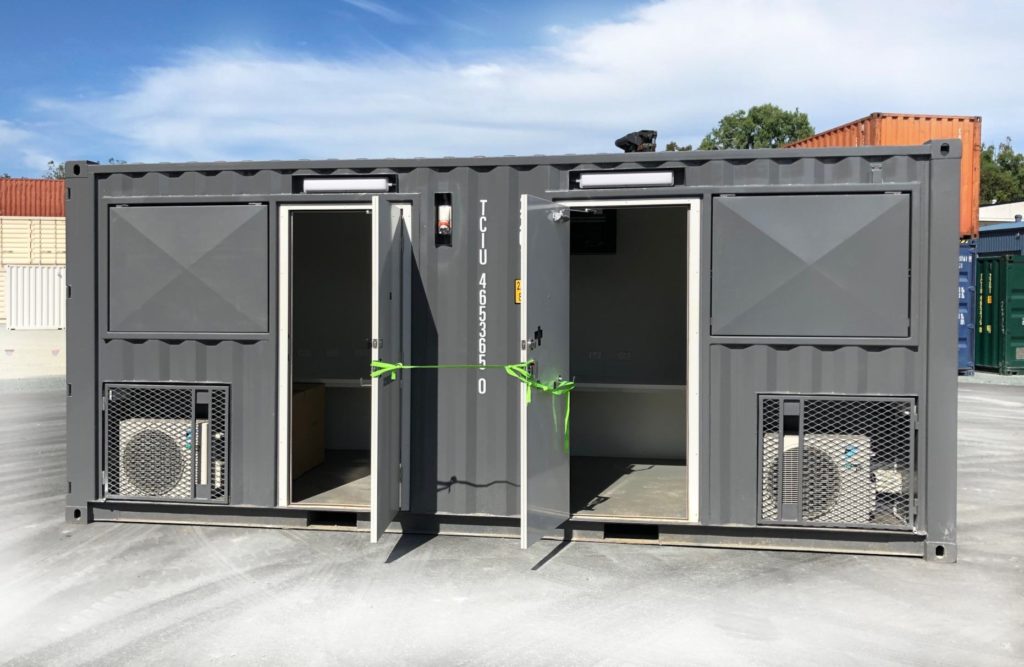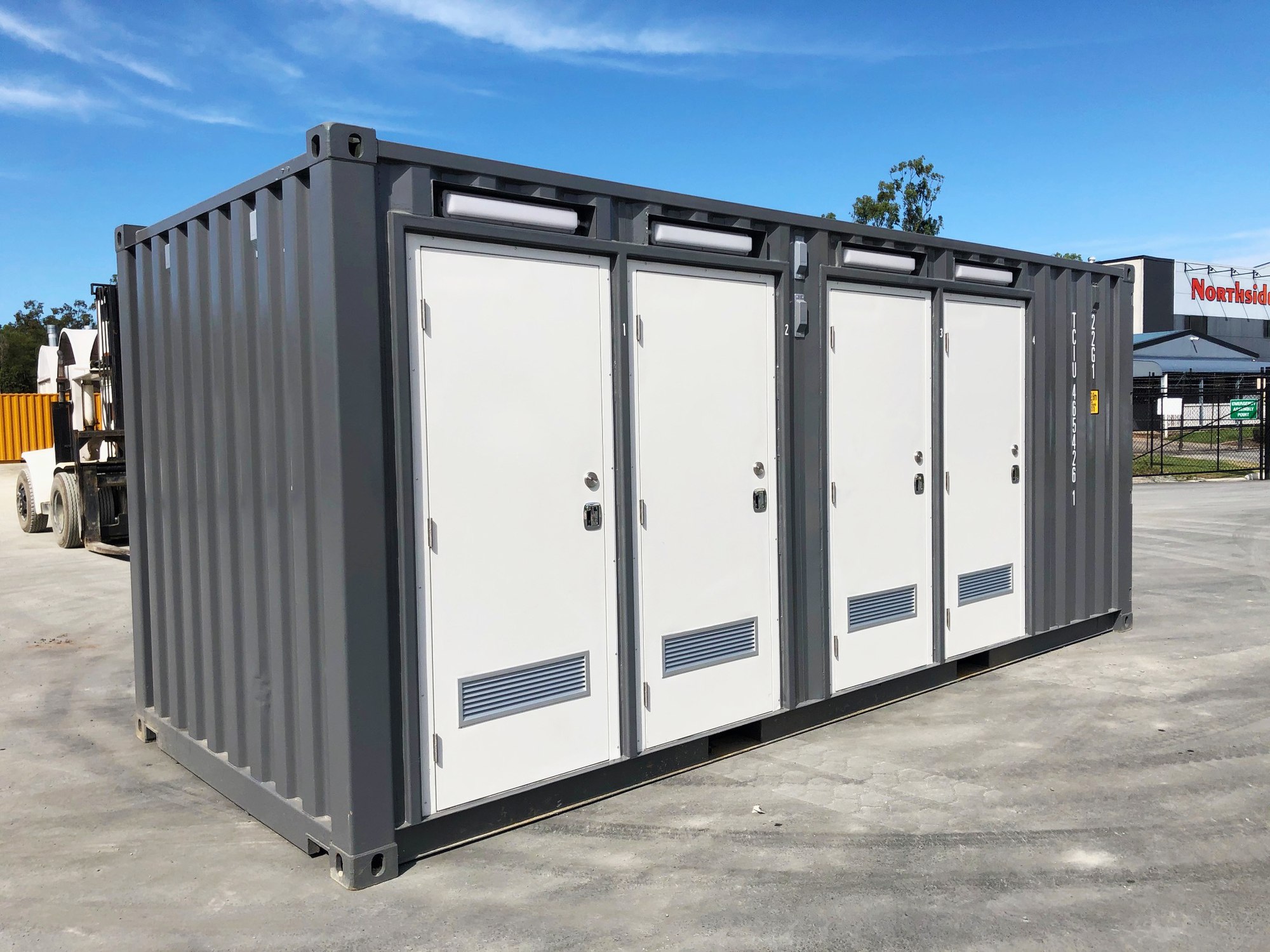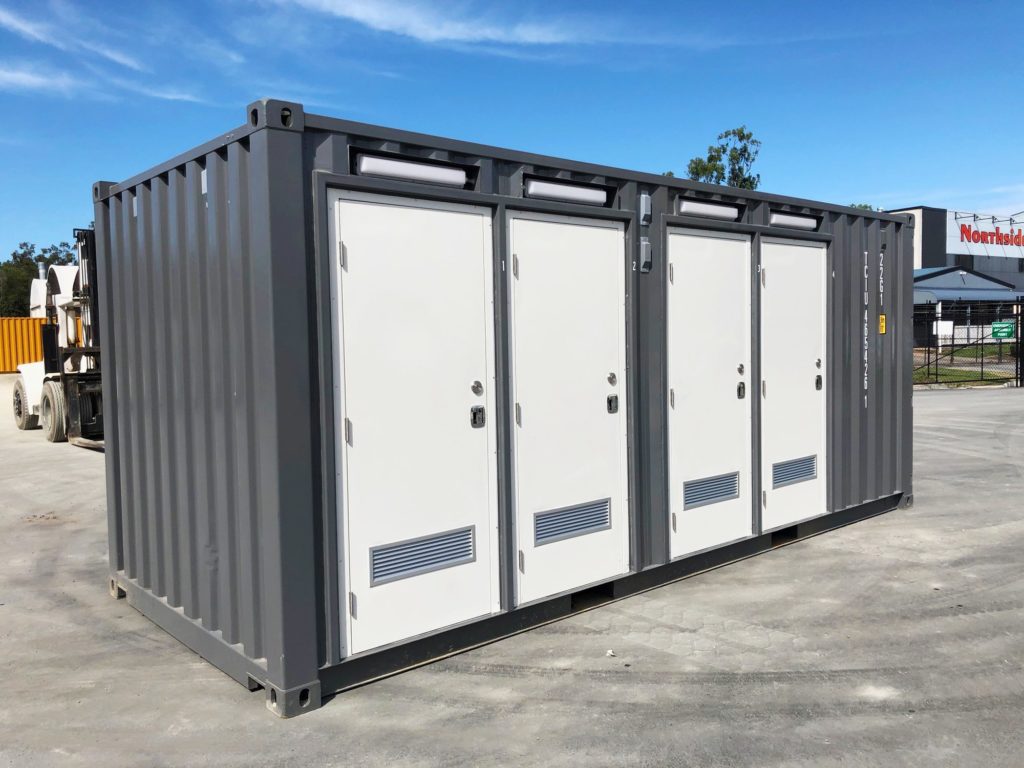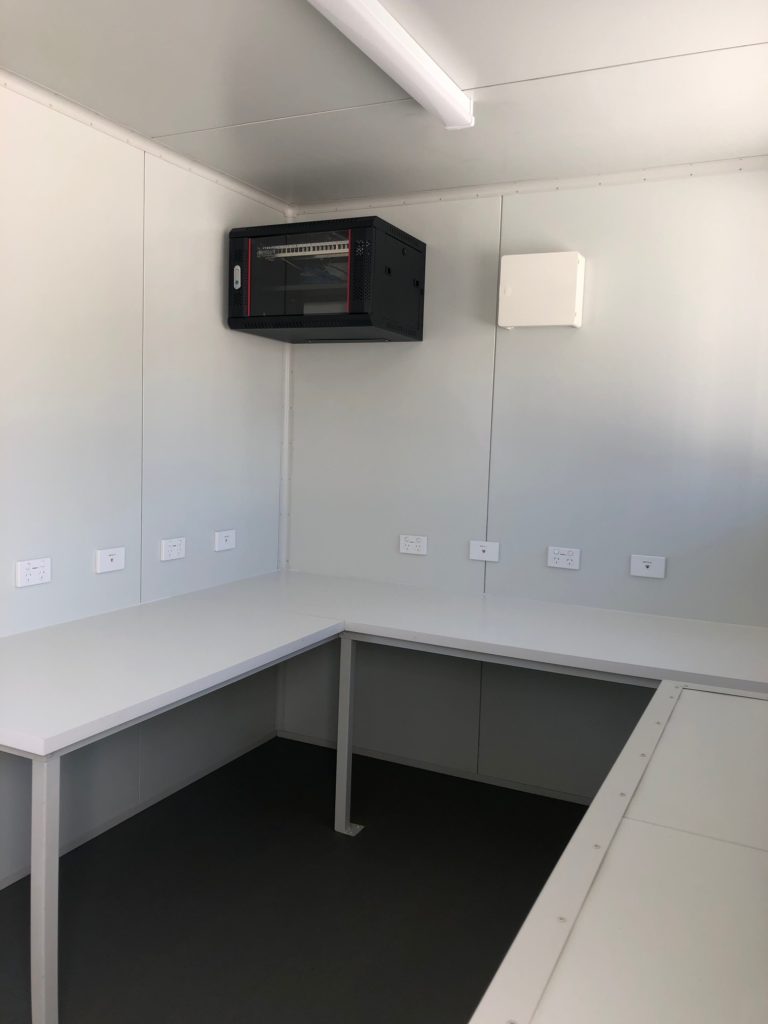 Portable offices required to be extremely durable and resilient
Each 20ft open-plan container office was designed to accommodate between two and four staff. Fitting out these standard size containers was not without its challenges, however, Premier Box were versatile and worked quickly and diligently to ensure they delivered the best solutions possible.
Taking into consideration that the shipping container offices were being transported by sea then taken by air to remote camps located 1,000 km inland from Lae, the offices needed to be practical and robust. They also had to be shipped 'near to completion', as there were minimal labour resources available to finish construction on site.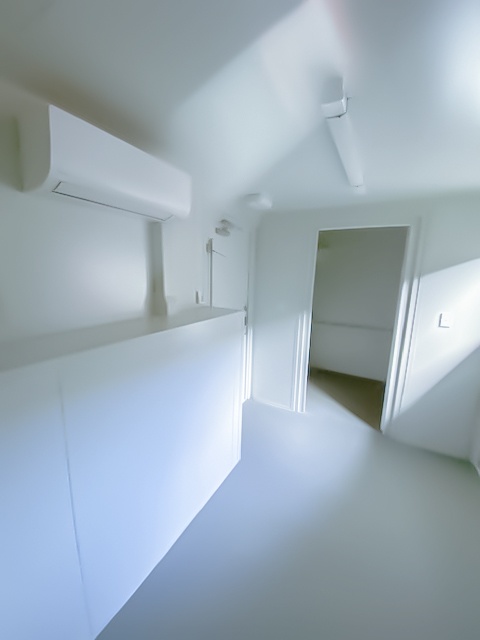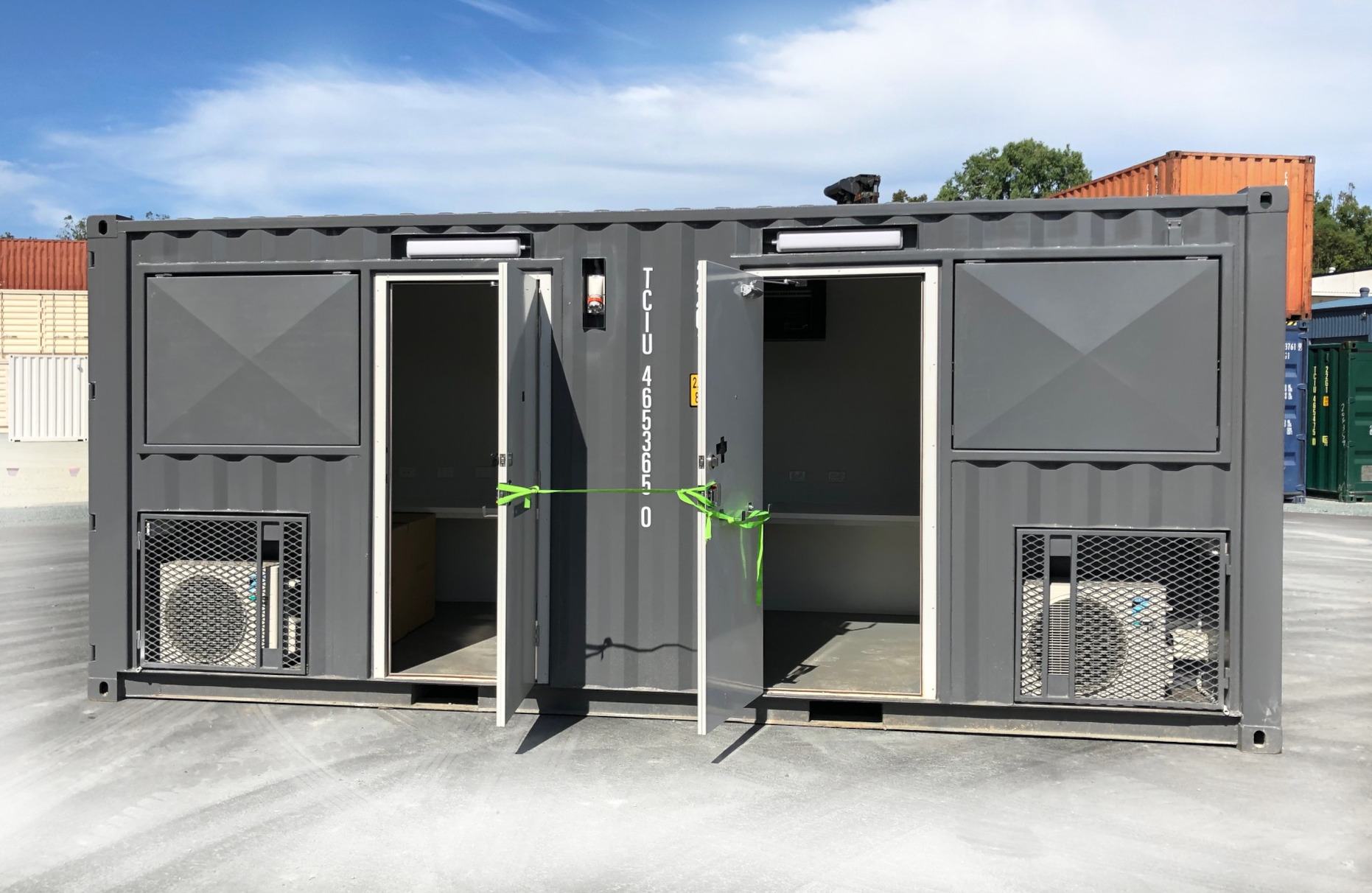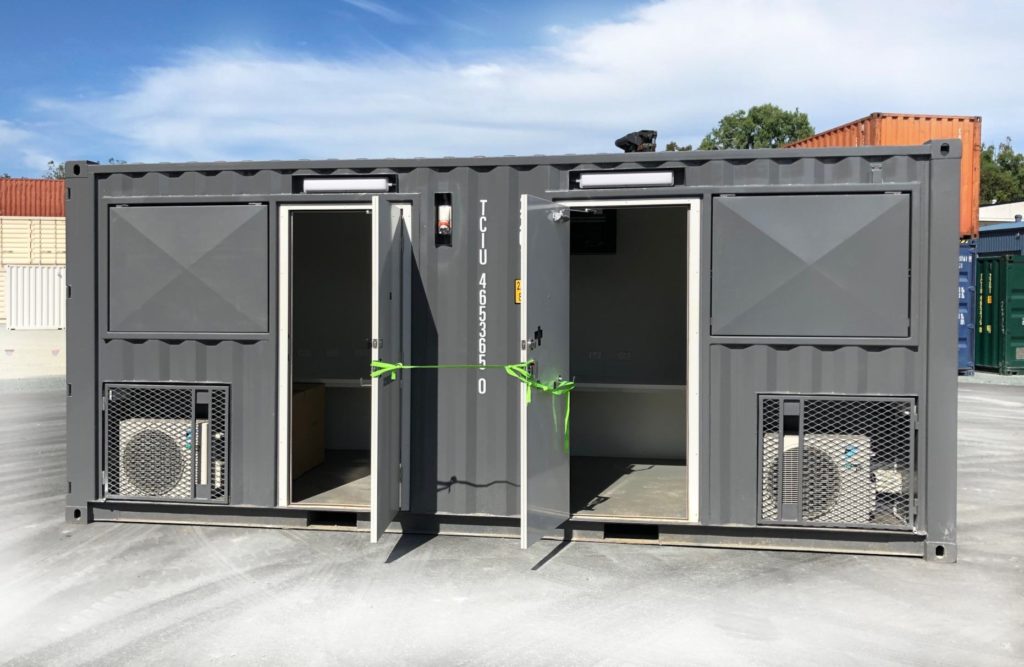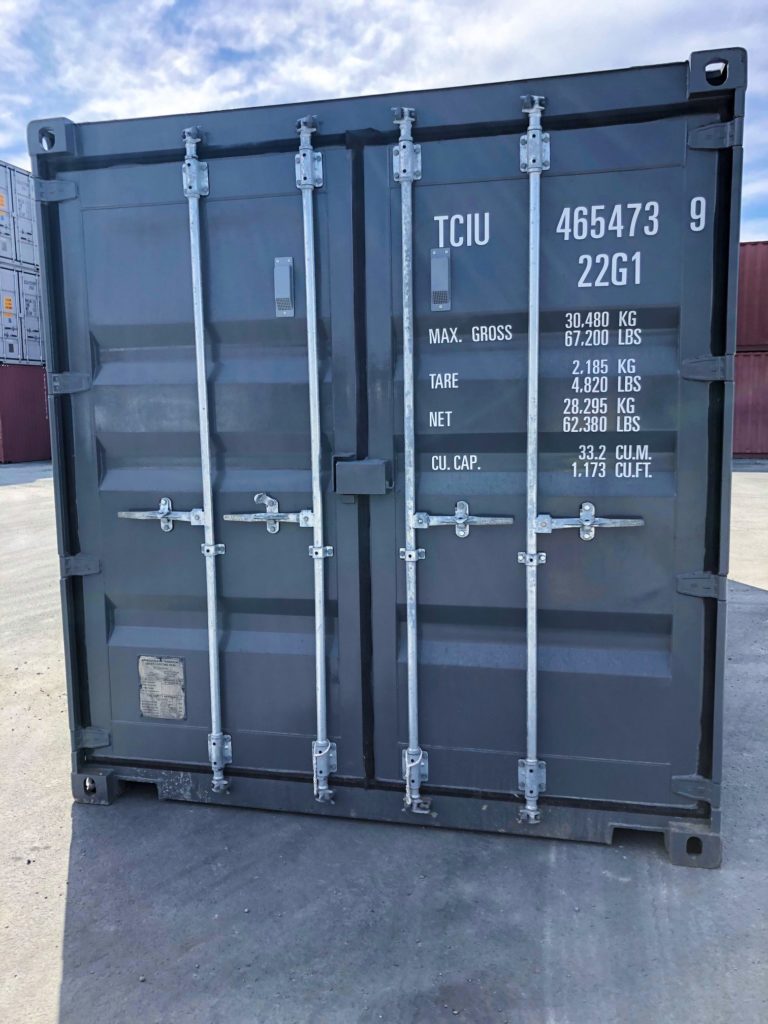 Security was a priority in the construction of bespoke shipping container offices
With a possibility of civil unrest throughout provincial and urban areas in PNG, ensuring the safety of staff is a priority for ExxonMobil. The shipping container offices needed to be extremely secure, enabling staff to take refuge for many hours, if necessary.
Following safety and security directives, Premier Box fitted drop bars and peepholes to all personal access doors along with security grills on the windows. The offices also needed to provide comfort, and so were fully lined and insulated, with custom desks built-in.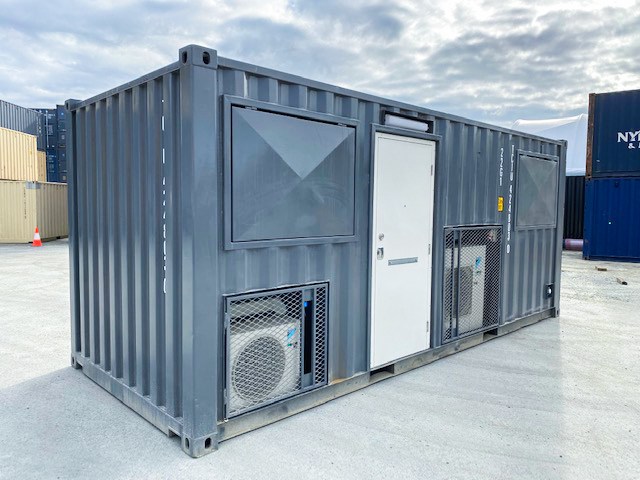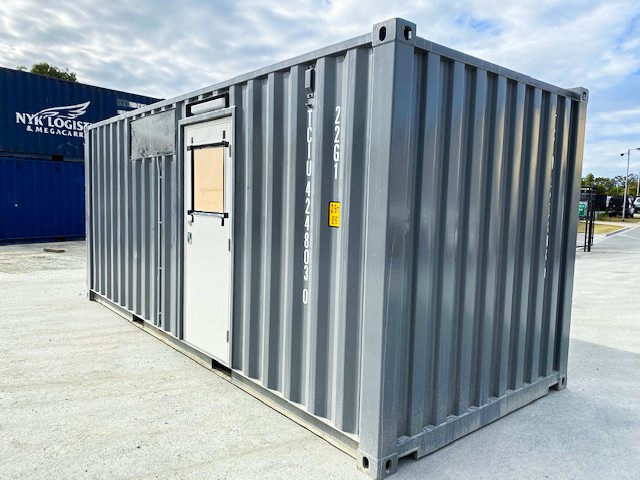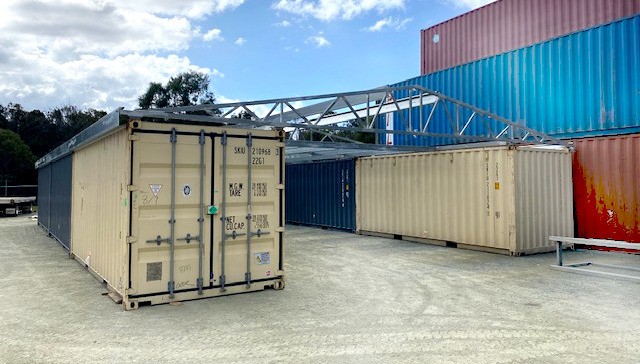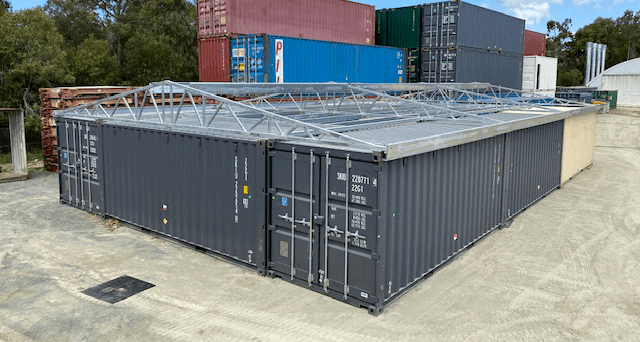 Container layout with a purpose-built roof form a practical work hub
Encompassing a complete and functional workspace, Premier Box designed the container layout to form a practical and efficient hub. Placing eight of the containers in a rectangular configuration, they constructed a custom-built roof which will be used to form a secure undercover area and meeting room. The roof structure is insulated and has a suspended ceiling. Supplied in kit form, it will be assembled on site.
Out of the eight containers, six are used as office units accommodating between two and four workers. Also included is one container fitted with toilet amenities and another container used as the server room.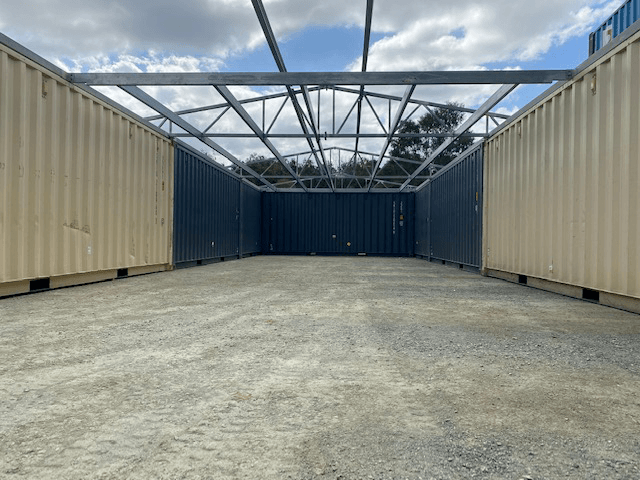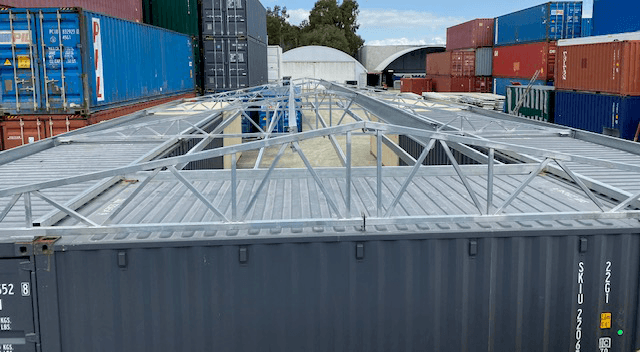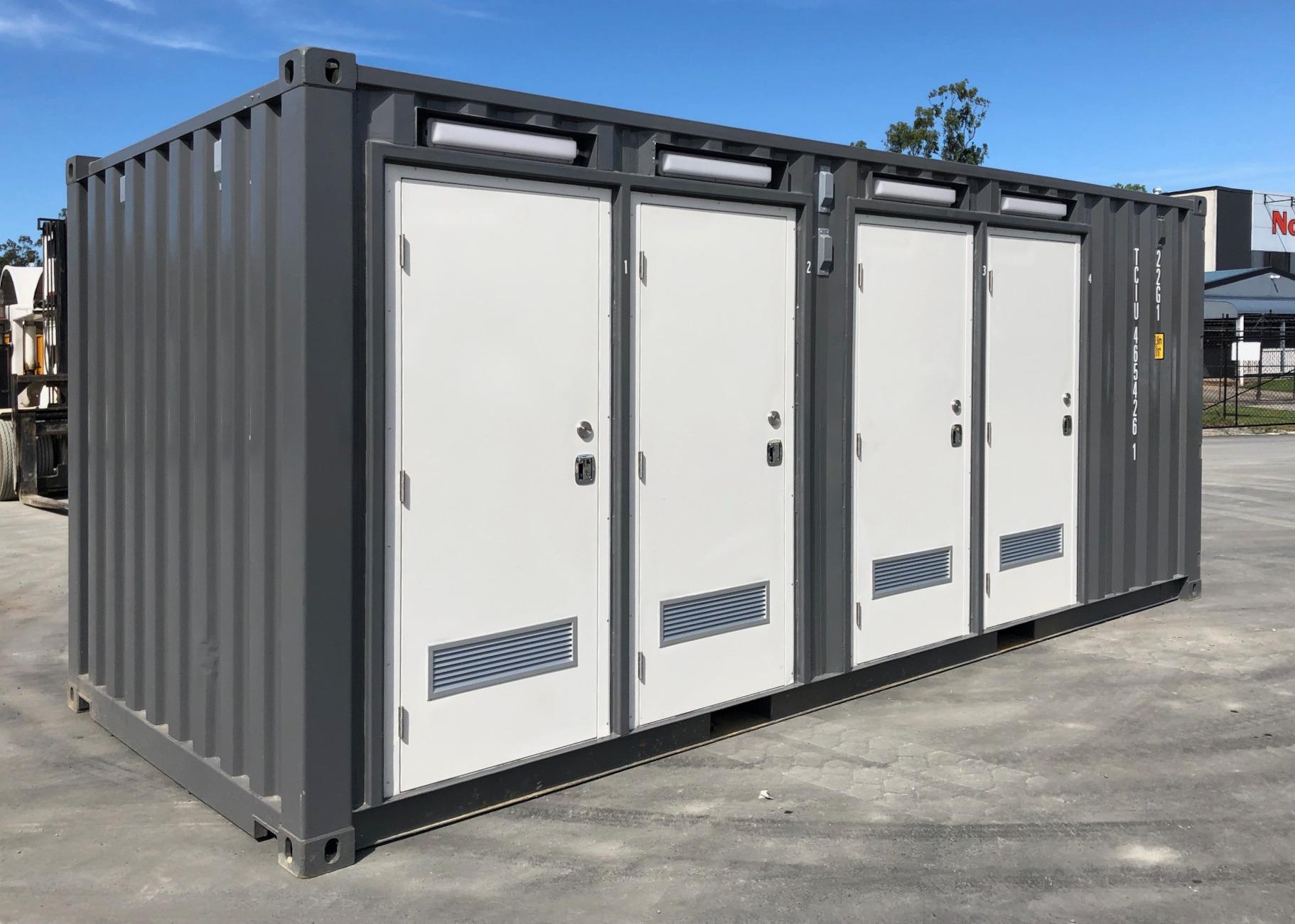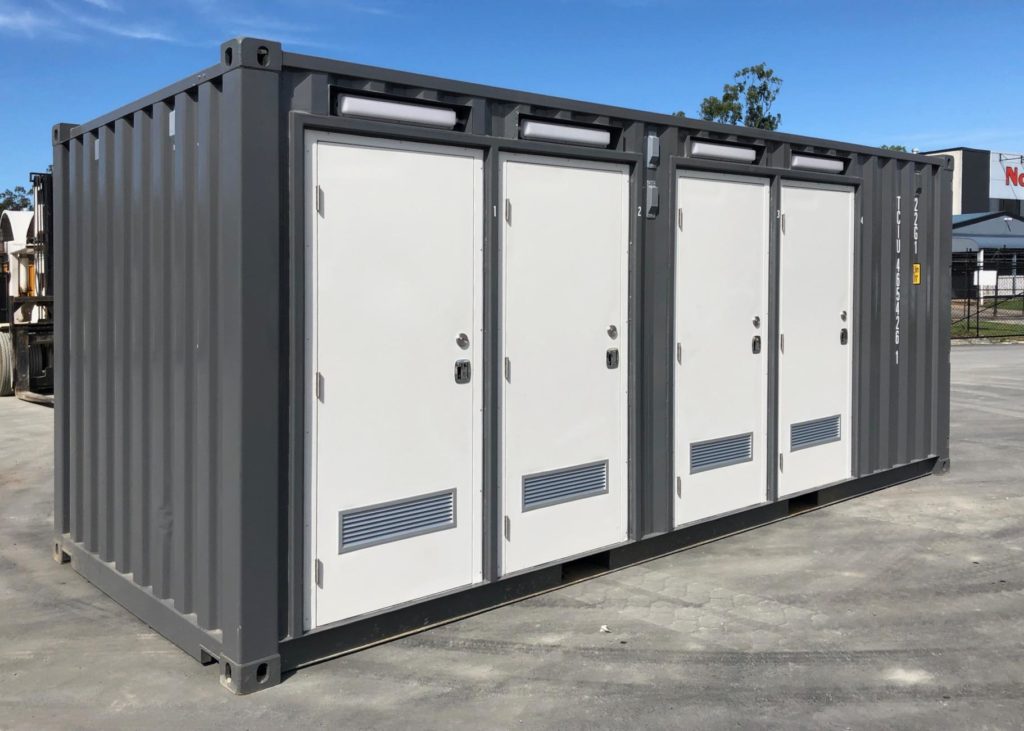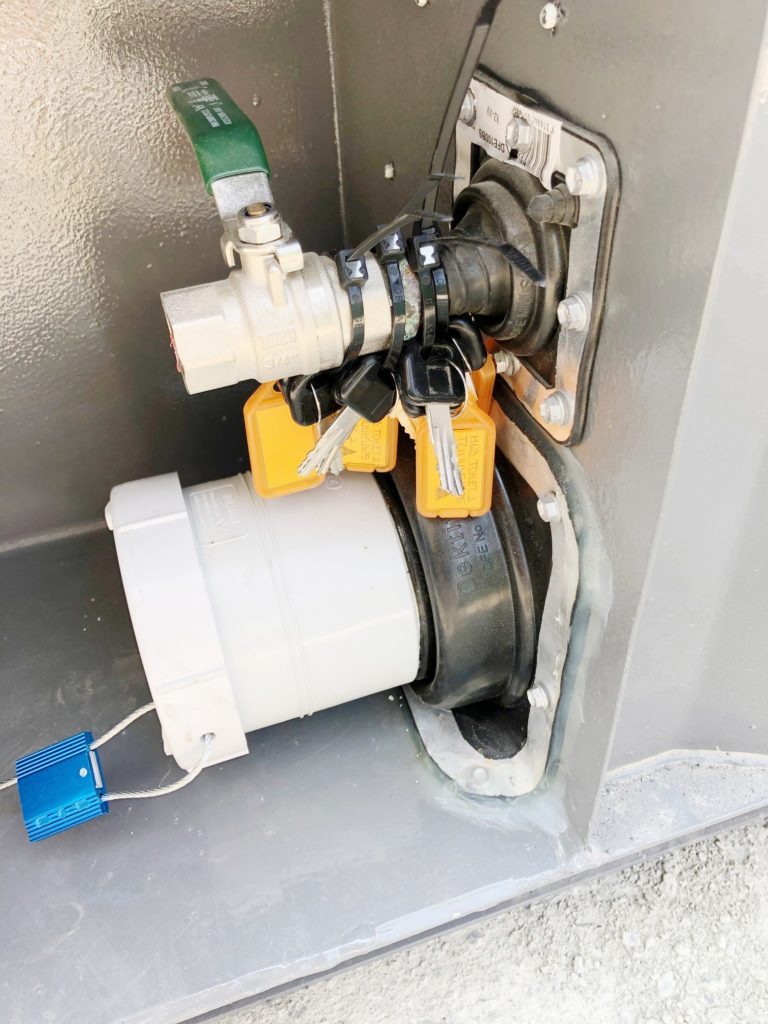 Premier Box built fully fitted custom amenities, ready for on-site connection​
Toilet and shower amenities for each site were included in the project scope, with specific requirements including porcelain toilets (that wouldn't crack while being shipped) and custom-built stainless-steel shower trays that were both hard-wearing and stain-resistant.
While most of the modular amenities were fully fitted with hot water systems and plumbing before they were shipped, Premier Box had to fit one range of amenities with their own waste and water tanks as these facilities were not available on site.
Near-complete and fully fitted out before shipping, Premier Box ensured that all container modifications along with external measurements, complied with international shipping standards (ISO).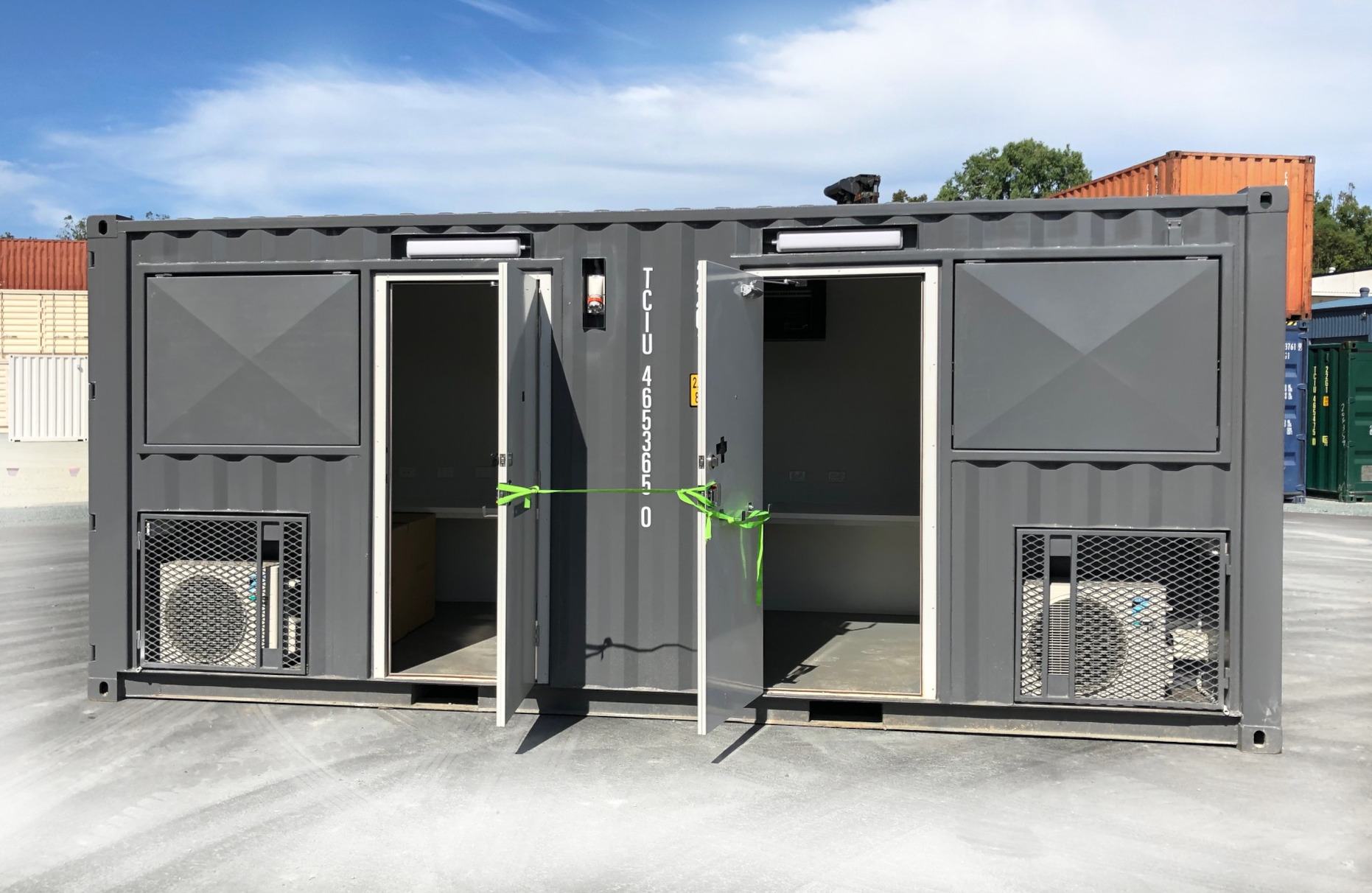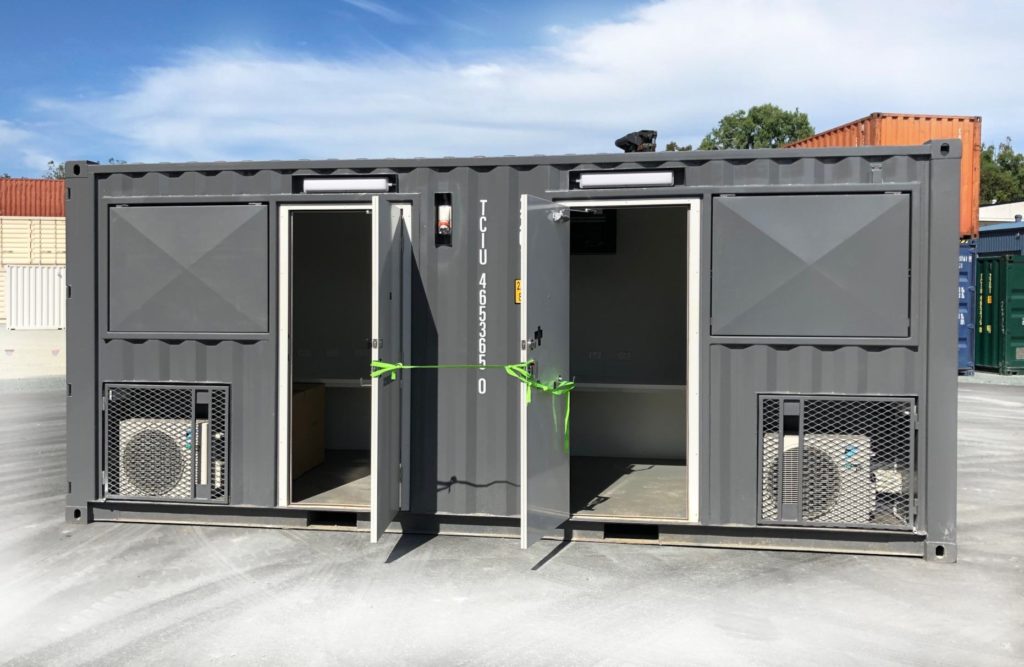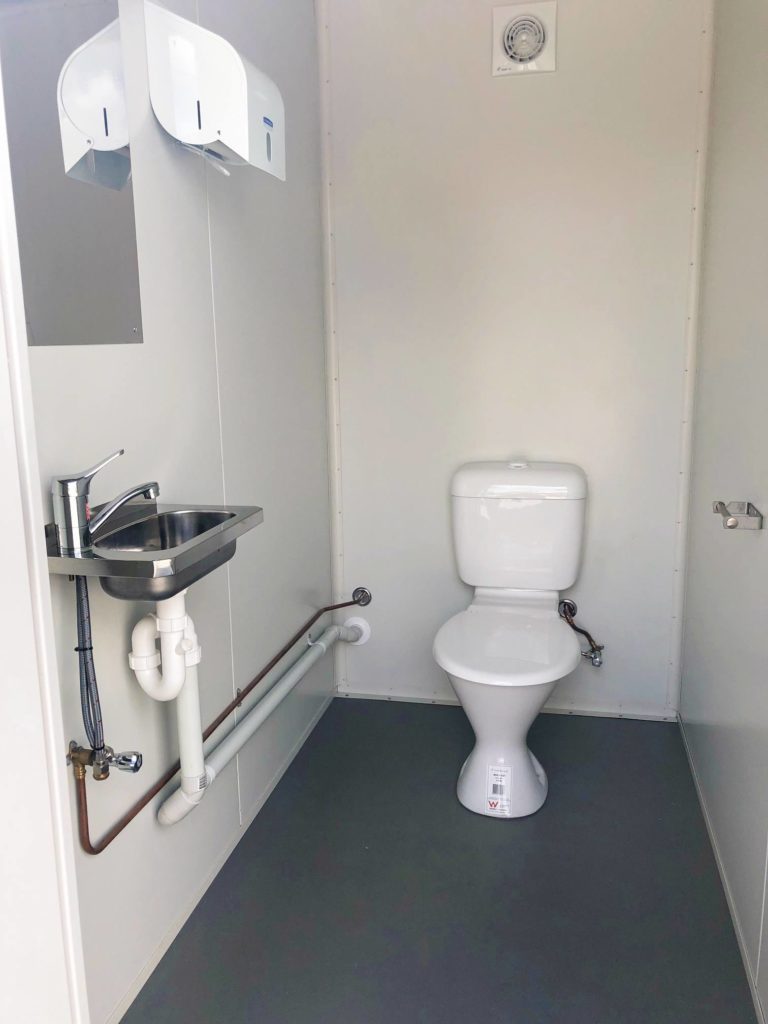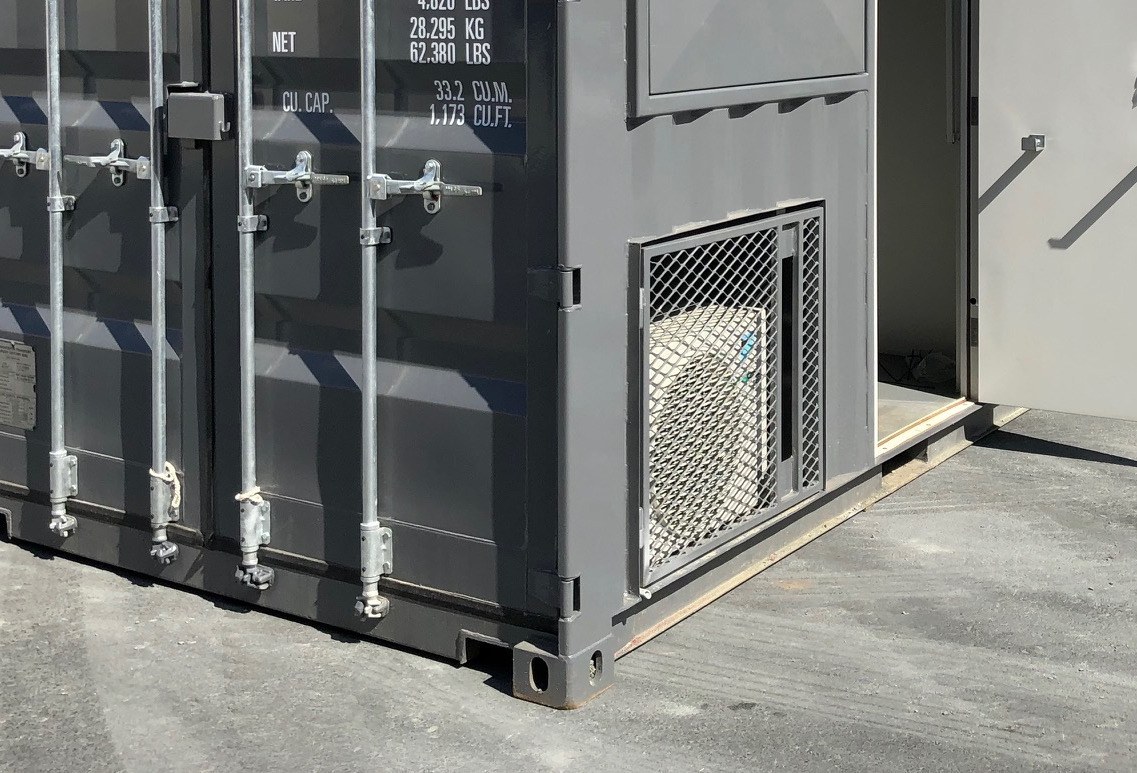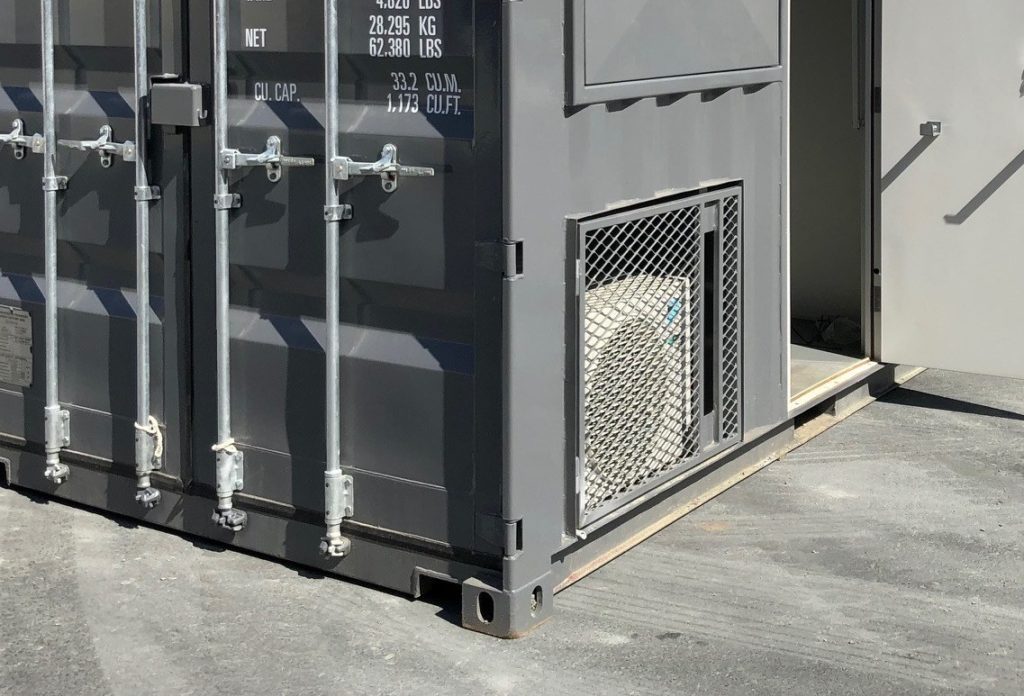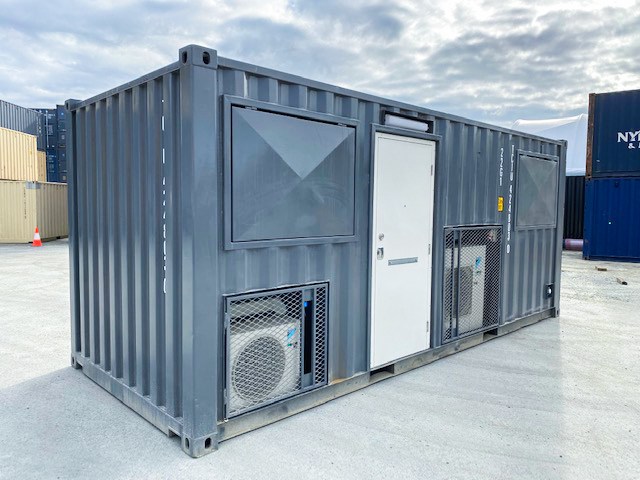 Shipping logistics also had to be factored into the design and build process​
Pentagon Freight collected the portable offices from Premier Box's depot and shipped them to Lae, PNG. Once they arrived in PNG, rather than transport them by road (a 1,000km rough terrain, high-risk journey), the containers were delivered to each site by ExxonMobil's Hercules aircraft and helicopters.
For a project of this kind, Premier Box would normally utilise high-cube containers which are 2.9m high. However, because the internal height of the aircraft measured only 2.7m high, Premier Box needed to ensure the containers were the standard height of 2.6m. This was a crucial consideration in the design phase.
The logistics of helicopter transportation also required a detailed evaluation and strategy. As the standard containers are not DNV rated for lifting and transportation by helicopter, ExxonMobil used a custom-built cradle to safely transport the containers to site.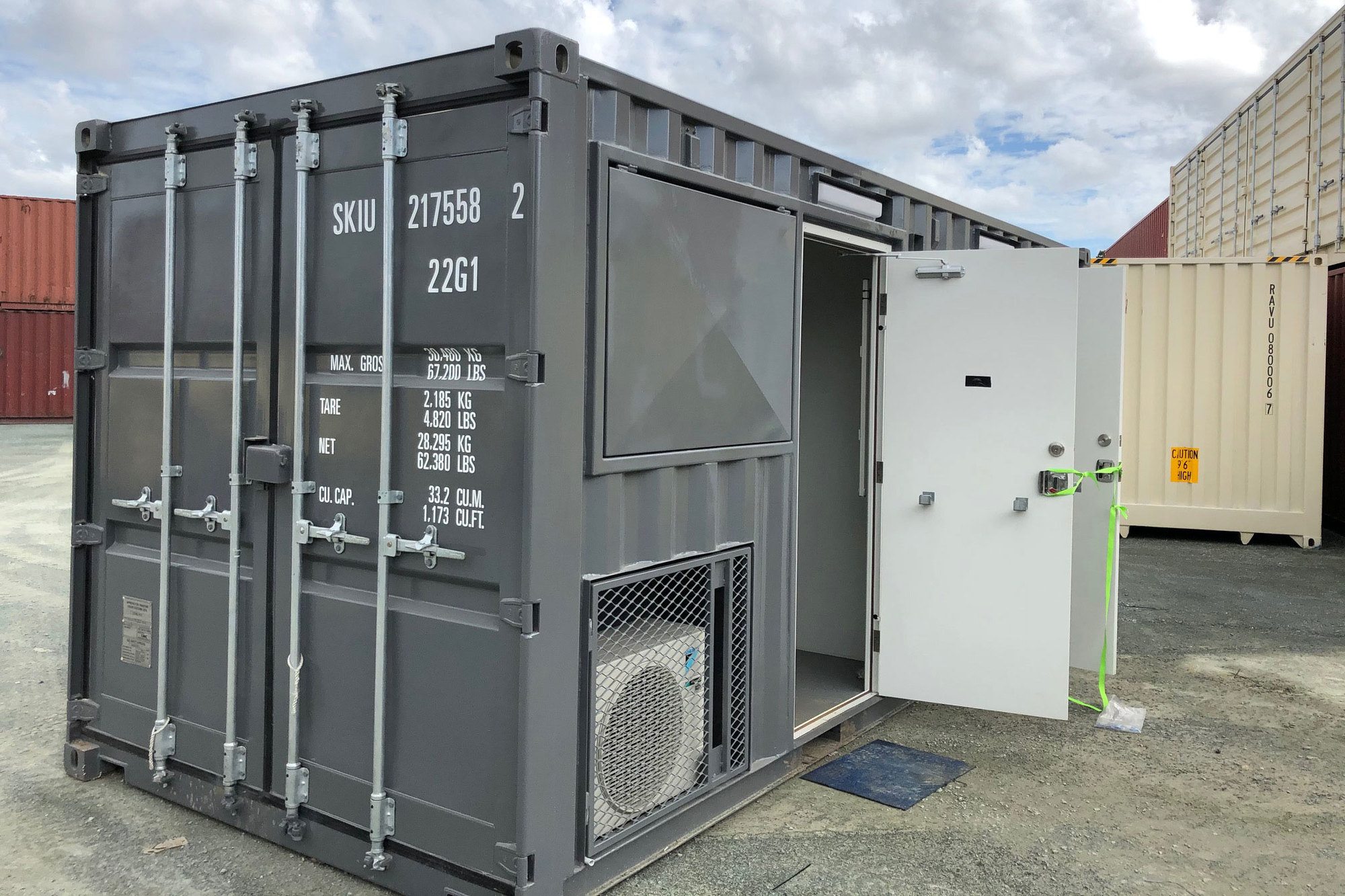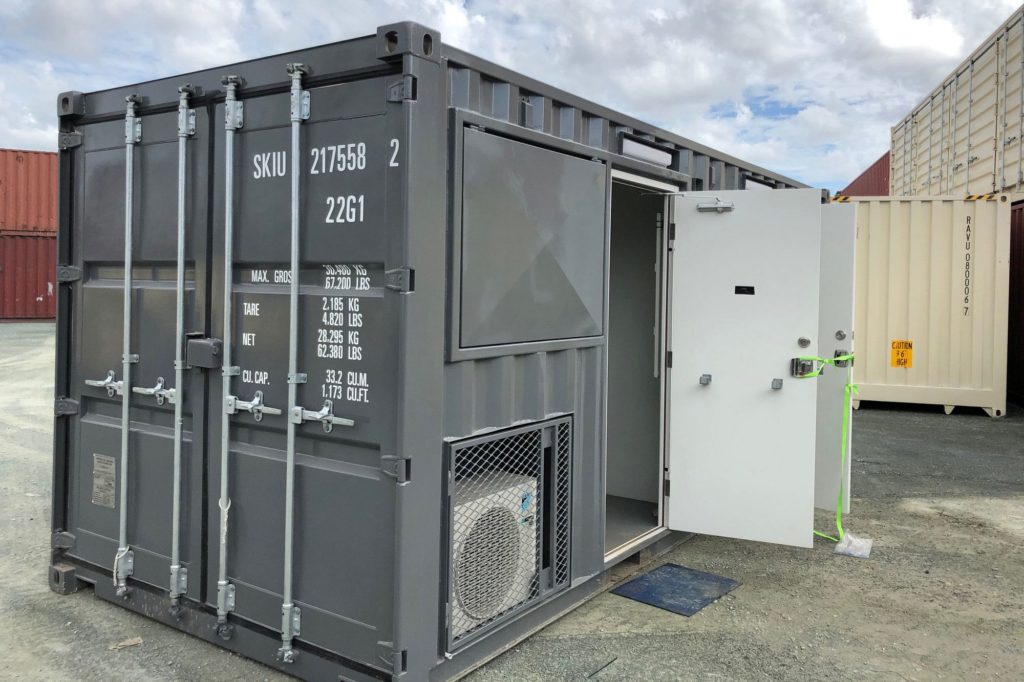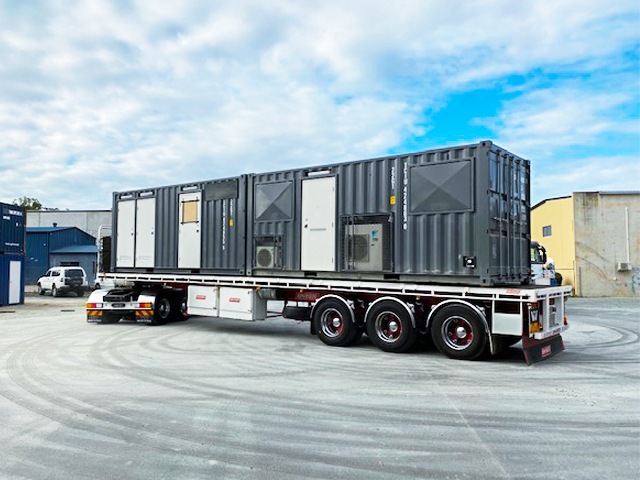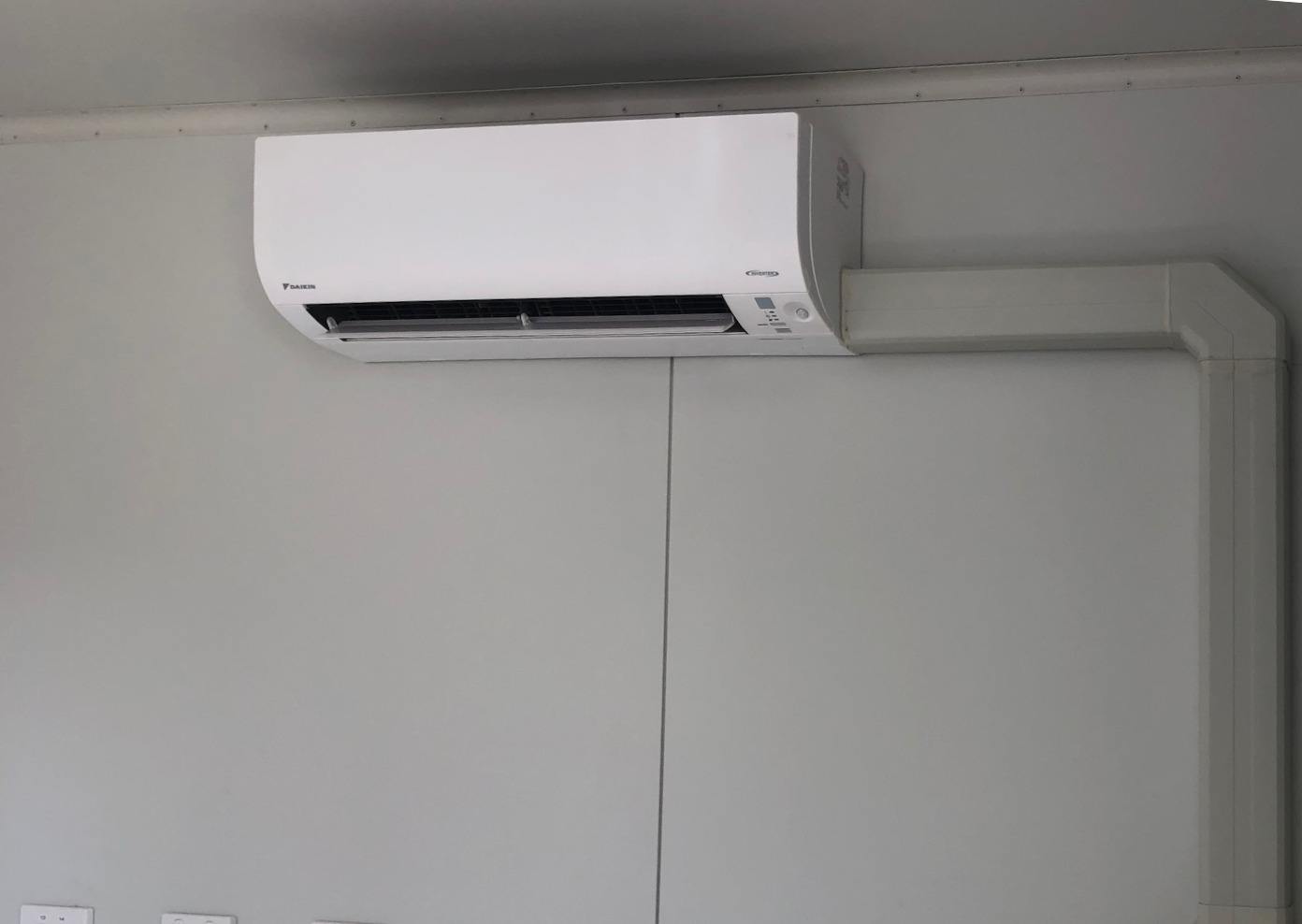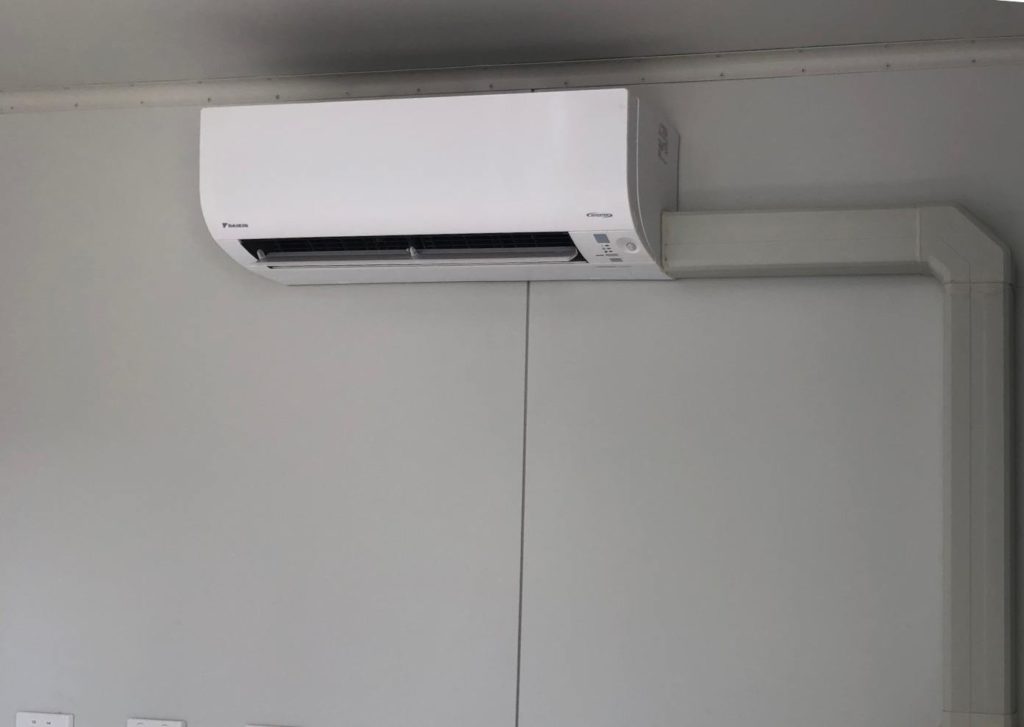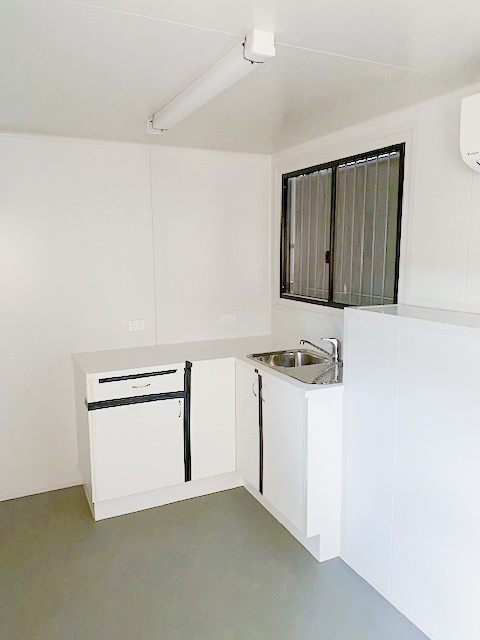 Open communication and a solution-focused approach was key to the project's success
Working together in a collaborative partnership, this project ran smoothly from design through to delivery and final on-site completion. While the turnaround time had to be extended due to the COVID-19 pandemic, both teams worked diligently to overcome the unforeseen lockdowns, restrictions and social distancing.
Combining open and honest communication, with a creative, solution-focused methodology, the process was streamlined, efficient and successful.
"Putting their full trust in our team, ExxonMobil would simply tell us what they needed while the project was underway, and we'd work quickly to develop and deliver the best, timely solution." Spencer Ives, Premier Box
With the project now nearing completion, the shipping container offices provide exceptional space, comfort and functionality for the ExxonMobil team to work both efficiently and effectively.