Starting a business has never been easier than it is today, but start-ups must be flexible and adaptable, thinking creatively in order to succeed in a market flooded by budding entrepreneurs.
Managing business expenses and cash flow in the early days can have a significant impact on whether a startup takes off or crashes and burns. This is why many young businesses are choosing to utilise shipping containers to minimise costs.
How are startups and small businesses using shipping containers?
To work in
Shipping containers are easily modified to become offices, studios, salons, workshops, and even kitchens.
Many startups begin at home or in the garage as renting a commercial space can be costly with long-term contracts involved.
Use a shipping container:
as an office for a quiet work space away from the home and away from distractions
for meetings with clients and team members
as an art, design, photography or sewing studio
as a salon for hairdressers and beauty therapists
as a workshop when garage space is limited
as a kitchen for pop-up food stalls, catering businesses, or businesses making their own products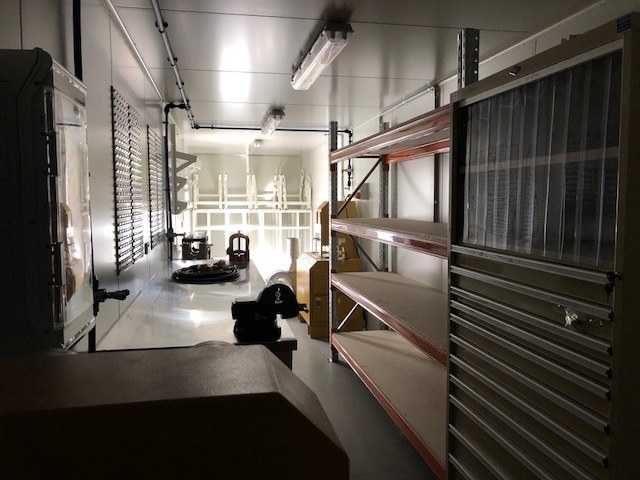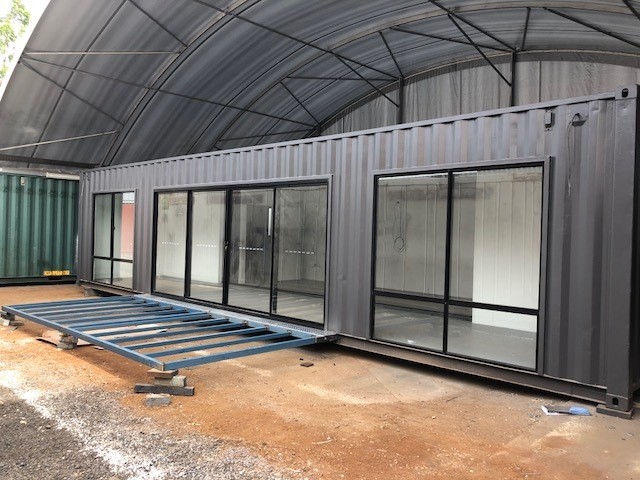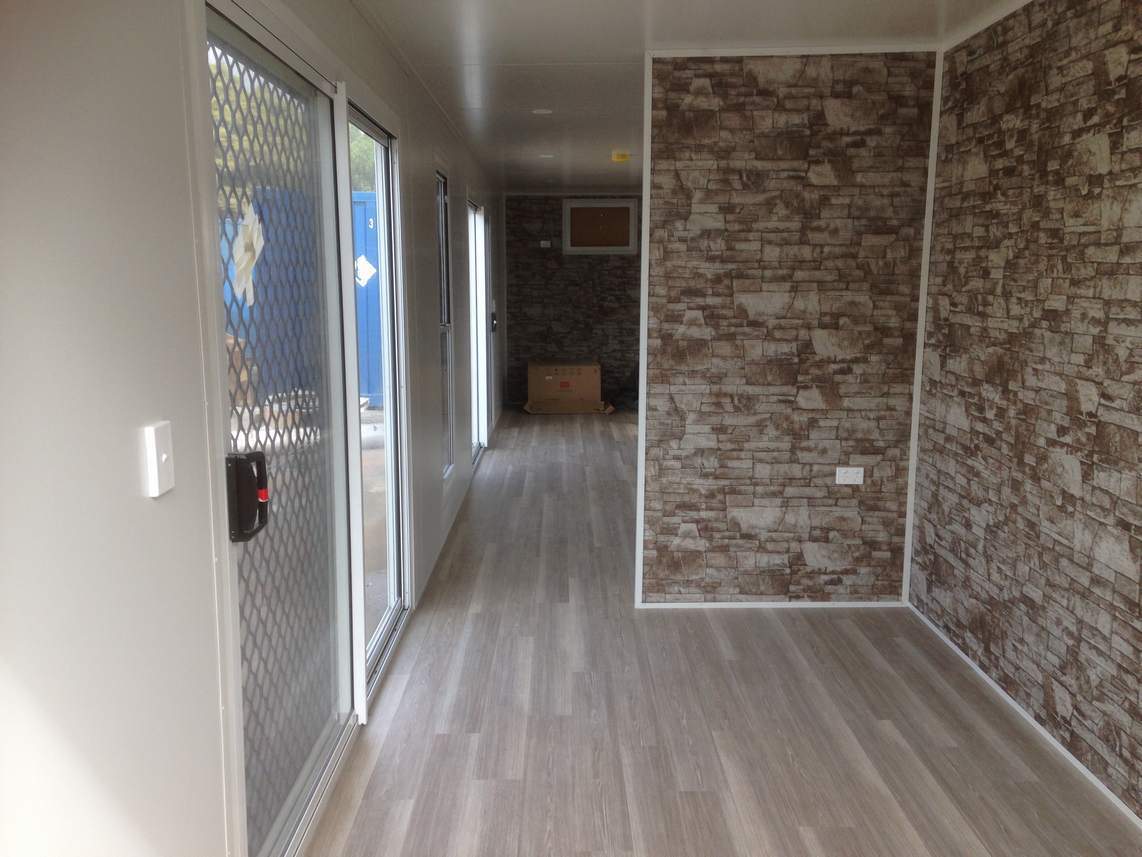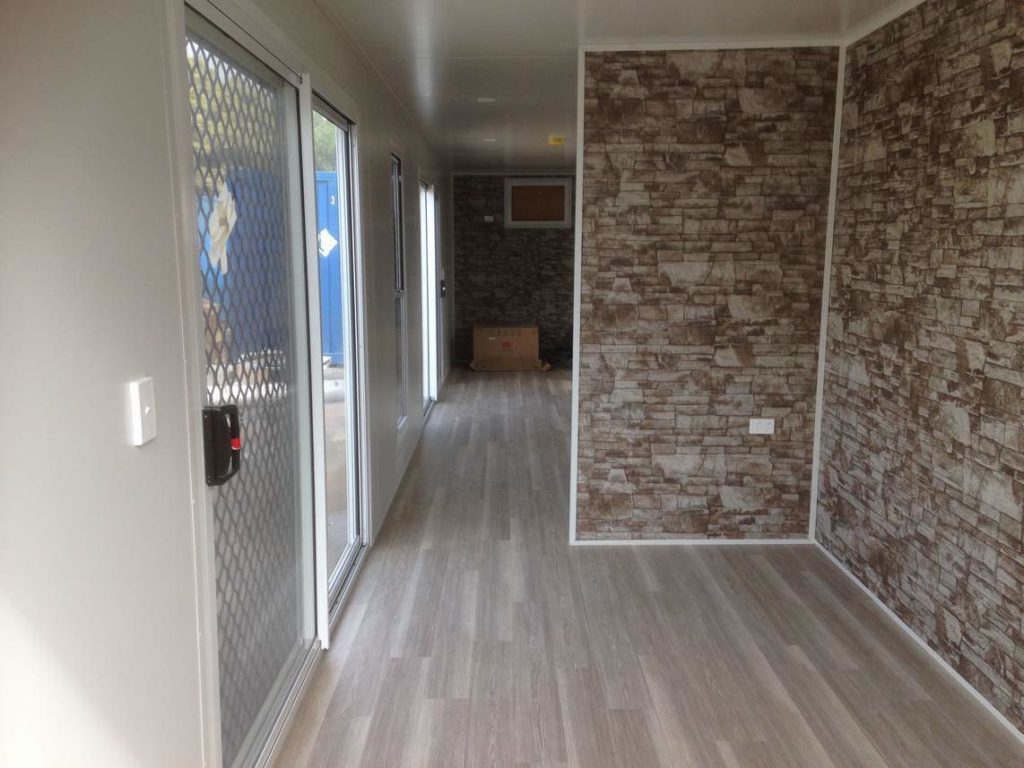 To store in
Small businesses often struggle with storage space.
Shipping containers are perfect for storing:
Products
Materials
Tools
Equipment
Documents
Ingredients (talk to us about refrigerated containers as well)
Furniture
Almost anything else you can think of!
To sell and promote in
Pop-up shipping container retail has taken off with a bang. Large companies are now using pop-up stores to directly connect with customers and influencers to gauge interest in new products, to promote their ranges, to create sales, to generate media interest and to create presence within the market.
Pop-up shops aren't limited to retail, however. We are also seeing pop-up coffee shops, restaurants, cafes, bars, ticket stalls, show rooms and galleries.
Some well-known brands using pop-up shops include Adidas, Nike, Puma, Tesla, Volvo, Coca-Cola, Gucci, Louis Vuitton, Sephora, Ugg, Samsung, Motorola, Nespresso, Aldi, Lego, and many more.
A massive draw-card for pop-up shops is their temporary nature, negating the need for long-term commercial leases. They can also be fit-out off-site, easily transported to your chosen location, and then relocated when needed. This allows businesses to be portable and adaptable while minimising costs.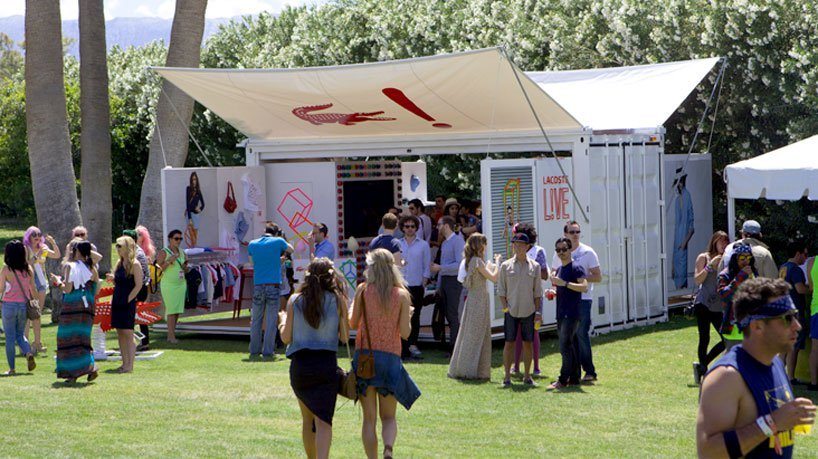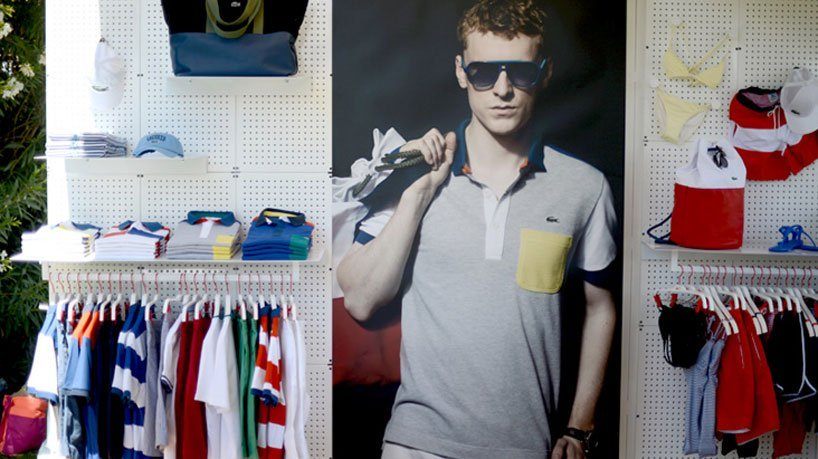 Image credit: https://www.designboom.com/design/lacoste-live-shipping-container-pop-up-shop-at-coachella/
Customisation
Shipping containers are perfect for modification and customisation as they are essentially blank canvases. We can add doors, windows, ventilation, ramps, power points, lighting, shelving, work benches, and the list goes on. They can be painted and branded to reflect your business. We can also include a lock box for added security.
What could a shipping container do for your business? Call us today on 07 3888 3011 and tell us about your ideas. We can provide you with professional advice and a quote.