Once upon a time it would have been unconventional to use shipping containers for anything other than shipping, but today, we've seen their popularity explode. Houses and accommodation are now being built with shipping containers along with offices, workspaces and workshops. The self-storage industry is also moving toward containers for extra space both on and off site. 
But have you shopped in a container? Have you seen your doctor in a container? Would you?
Here are some more uncommon uses that you may never have heard of.
Shipping Container Bunker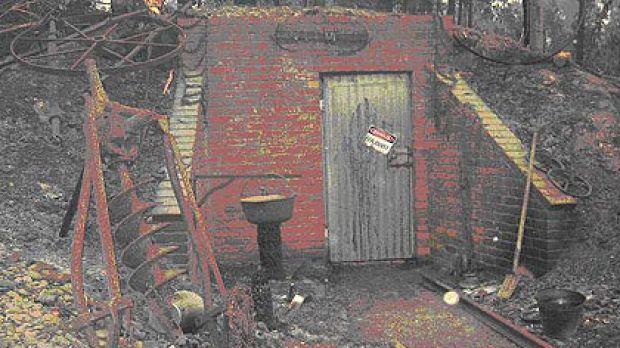 A home-made underground fire bunker built using a 20-foot shipping container behind a brick wall saved the lives of a family of three on Black Saturday. 
Bevan Gobbett of Clonbinane huddled in the bunker with his wife and six-year-old daughter as fire destroyed their home. "If we didn't have it, I don't doubt that we would be dead," he said.
Shipping Container Medical Centre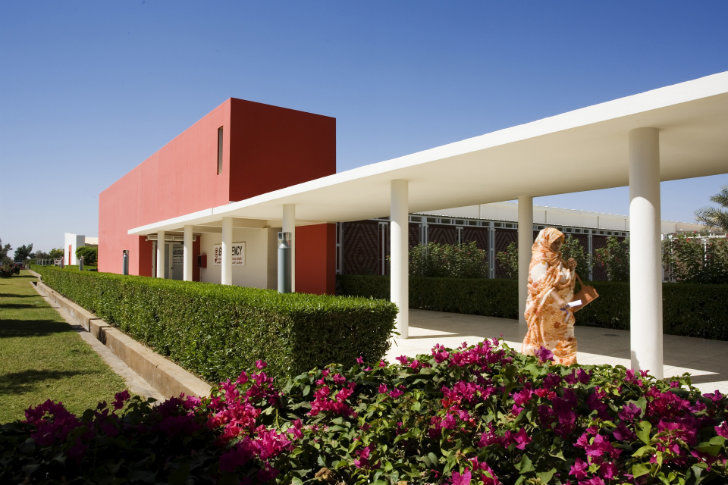 The Salam Cardiac Surgery Centre in Sudan was built from discarded shipping containers – and it looks impressive! The centre is equipped with top-notch surgery rooms, diagnostic labs and more. 
Italian humanitarian organisation EMERGENCY runs the centre which includes a hospital block, a cafeteria and staff accommodations. The cafeteria makes use of seven 40-ft containers and the housing uses ninety 20-ft containers. Each room uses 1.5 shipping containers and includes a bathroom and small veranda facing the garden.
Shipping Container Green House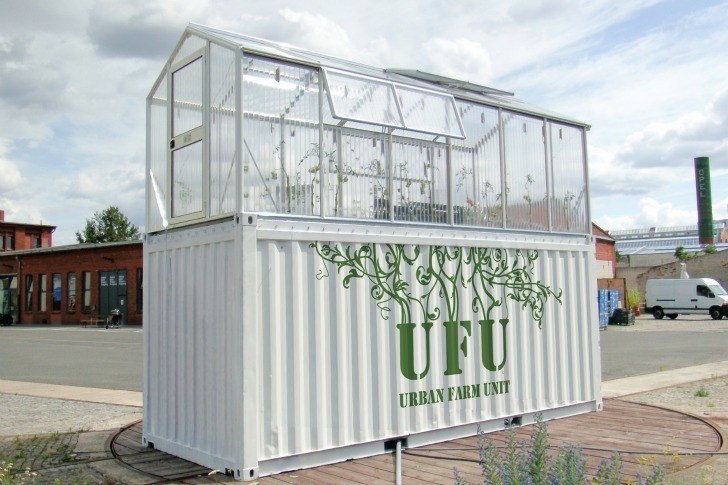 Shipping containers are being transformed into Urban Farm Units – micro-farms where locals can harvest organic vegetables, fruit and fish. The units include an aquaponic system as well as a greenhouse.
These units  shorten the distance our food has to travel to our plate, and provide a collaborative space for shared farming experimentation within communities. 
Shipping Container Man Caves and She-Sheds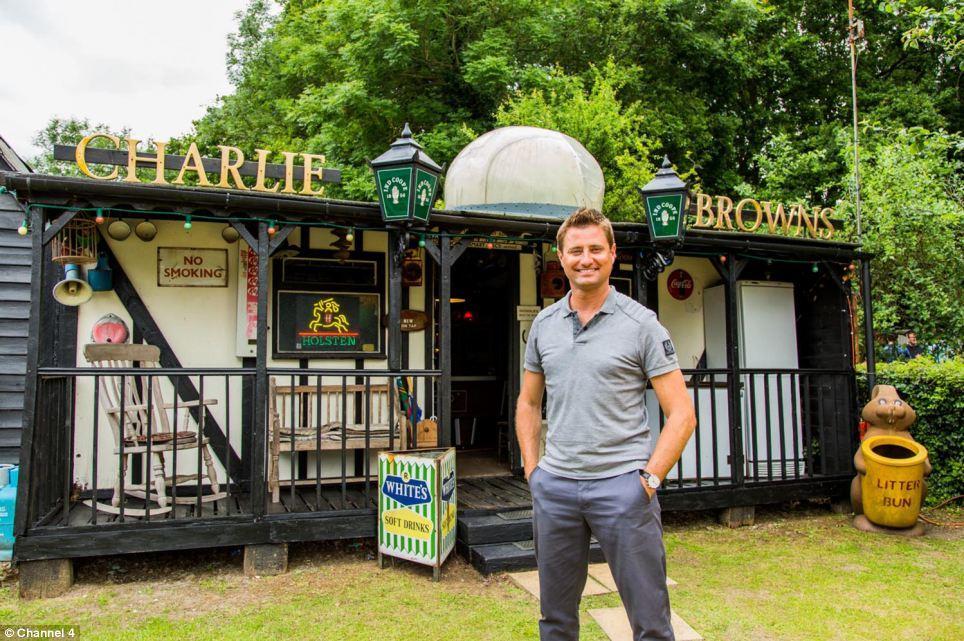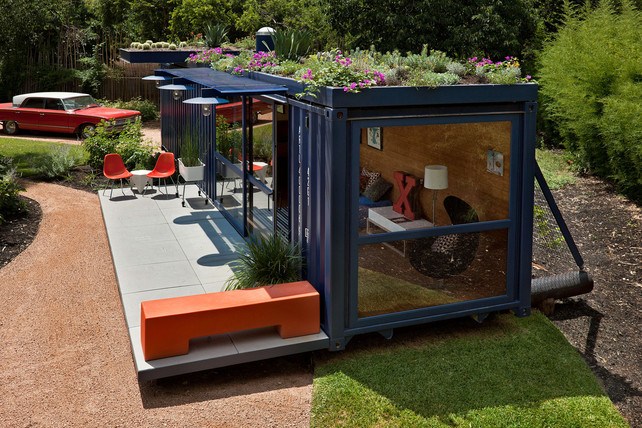 The man cave has been reinvented with the use of shipping containers, and the ladies have cottoned onto the trend creating their own version of the man cave – the she-shed. These small yet versatile spaces allow the lads and the ladies to retreat to their own hideaway, right in their own backyards.
Forget converting a shed or garage or adding an extension to the house to get some alone time, the shipping container is the answer.
Shipping Container Pop-Up Shops and Cafes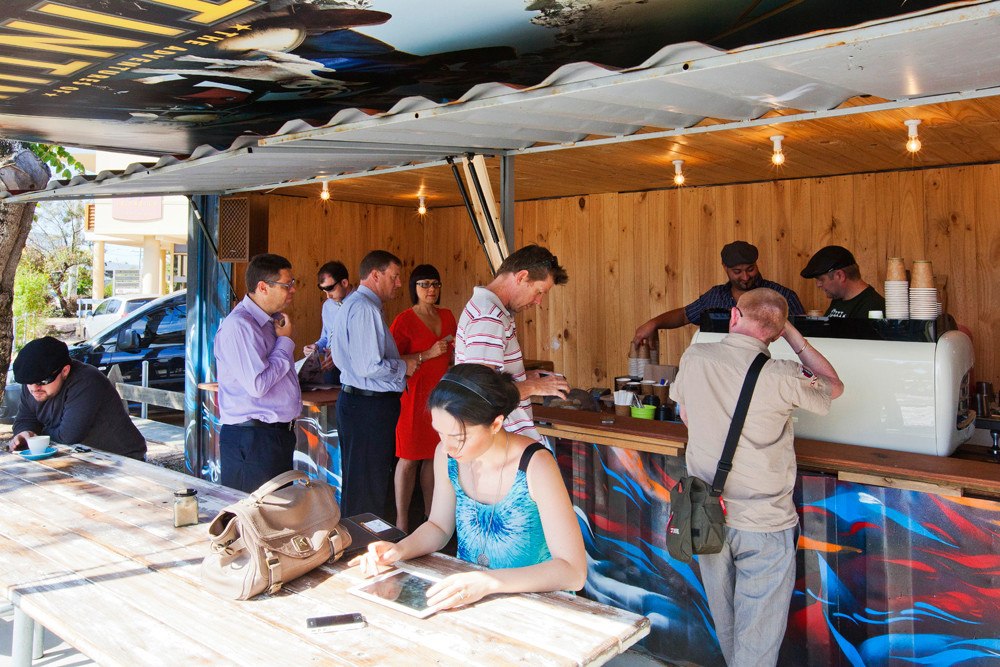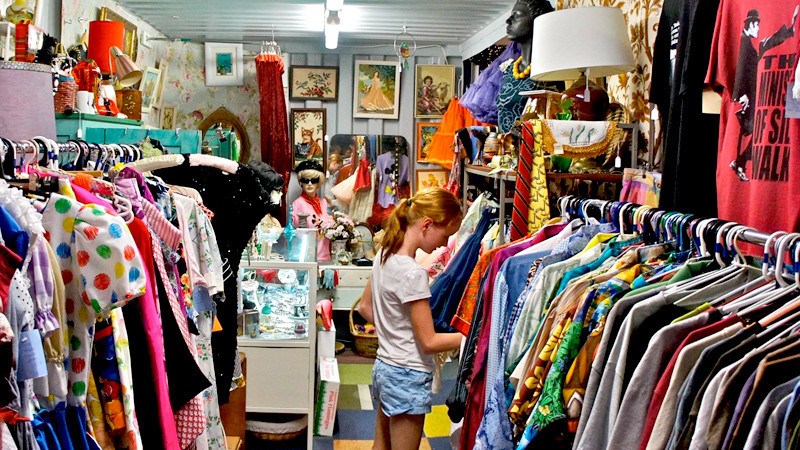 The "pop-up" trend is just getting started. The ease of transporting a shipping container means it is the ideal solution for temporary retail outlets and cafes. They are relatively easy to fit out, secure, can be installed quickly, and can even be modified and customised to suit your needs.
From small one-man coffee shops to large-scale applications, shipping containers deliver in both functionality and aesthetics. 
Shipping Container Swimming Pools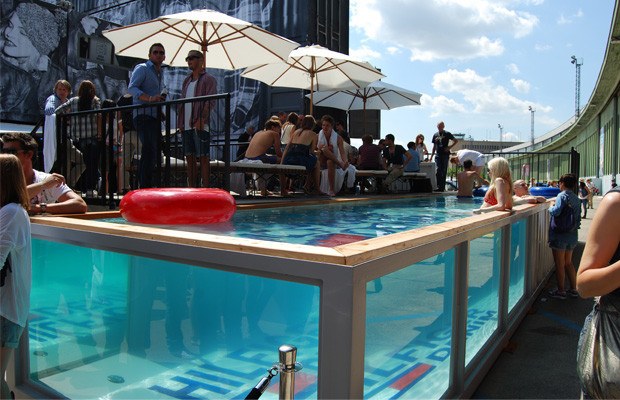 Shipping containers are being up-cycled into innovative swimming pools, usually at a fraction of the price of traditional swimming pools. Both full-height and half-height containers can be used, and some companies are even renting them for events.  
Shipping Container Schools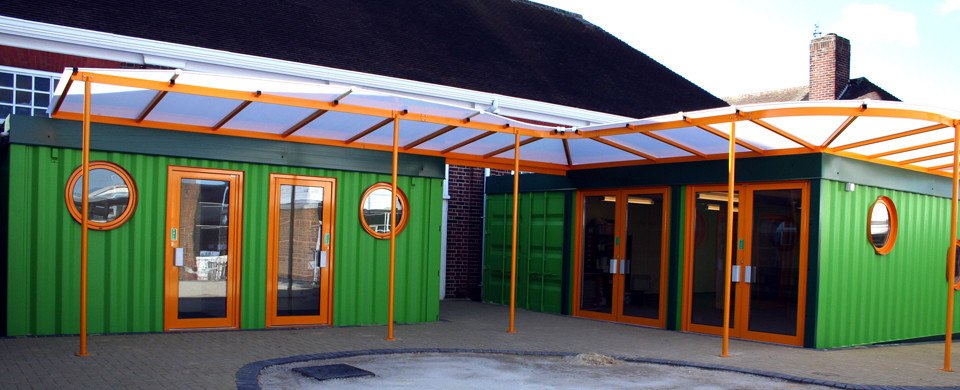 Schools and educational facilities needing more room have opted to use shipping containers as classrooms. They are quick to install, and can act as temporary buildings or remain permanently, depending on the school's needs. 
One Youth Centre had all construction completed off-site, then the container was craned into place. It was installed within a day so the centre was up and running with minimal disruption to the surrounding parklands.
Have an "unusual" project in mind? Give Premier Box a call on 07 3888 3011. We can recommend and supply the best container for your project and complete modifications onsite at our Narangba depot.