A pop up shop is considered to be a short-term sales space. The idea originated in Los Angeles back in 1997 at an event created by Patrick Courrielche, which was later branded as a one-day "ultimate hipster mall".
Since then, large international brands such as Adidas, Tesla, Gucci, Louis Vuitton, Samsung and Motorola have embraced this growing trend as part of their marketing campaigns, sidestepping the "hipster" label previously associated with pop-up shops.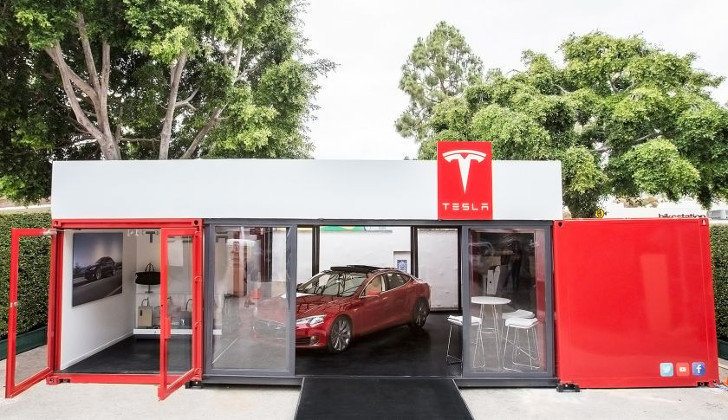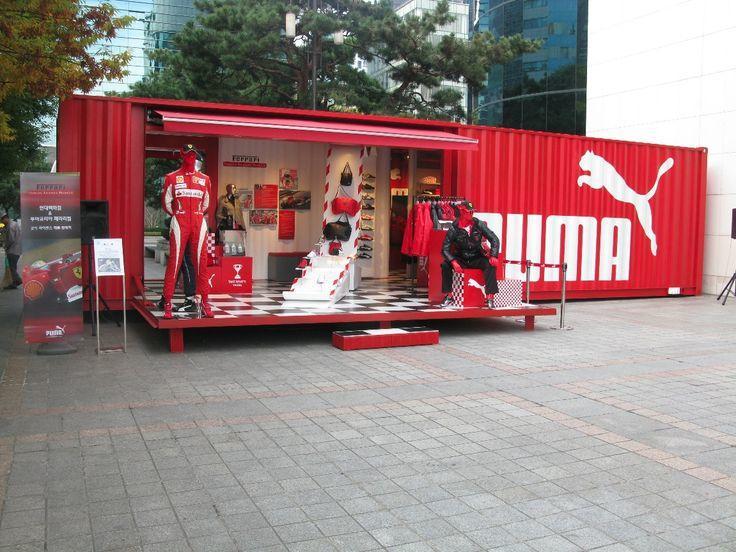 What seemed at first a novelty – something new and fresh – has proven to deliver extremely positive results.
The pop-up format has multiple benefits for the brand. It allows for an interesting and unconventional connection with customers and lures in a younger audience including "influencers" – leaders who can drive your brand's message to a larger market.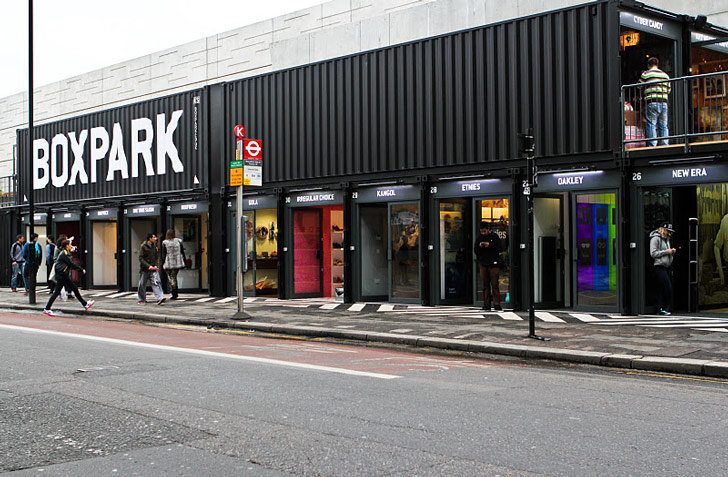 Perhaps the biggest benefit of the pop-up shop is generating awareness around your brand. Not only do pop-ups garner interest from foot traffic, they are also notorious for gaining traditional media and social media attention.
Pop up shops are generally implemented as part of a campaign with a specific goal in mind. This could be to test a new product, launch a new product, provide an exclusive preview, or get into a new market, just to name a few.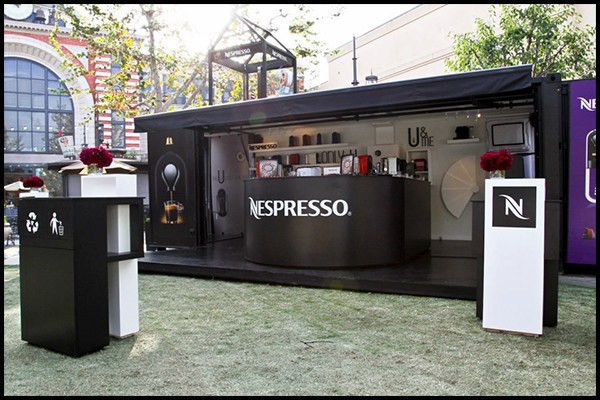 It's important to remember that pop up retail isn't just about making sales, however. Creativity is key and the format allows for a new method of engaging with customers.
Pop up shops can also be cafes, restaurants and food stalls, bars and bottle shops, merchandise stands, ticket stalls, offices and even art galleries.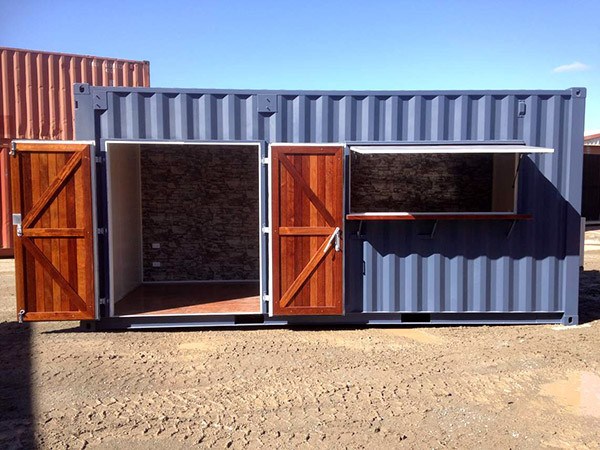 Above: A pop up cafe created by Premier Box for Unity College, Caloundra.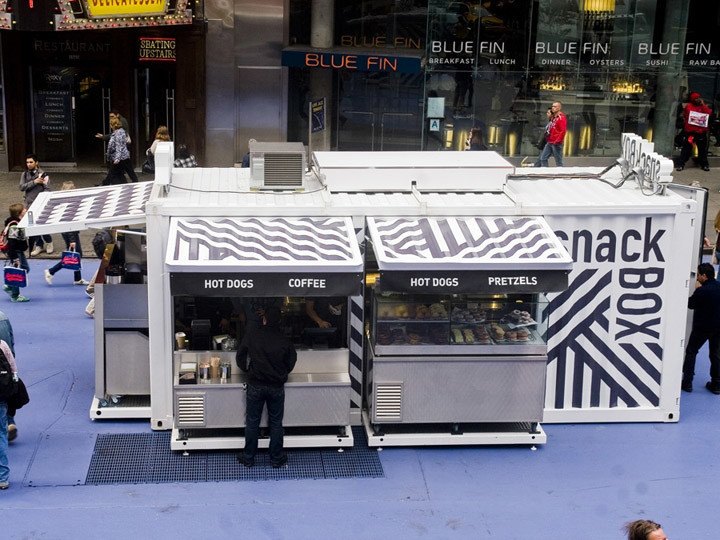 Shipping containers are a popular choice for pop up shops because they can be customised and fit-out offsite then easily transported to their location, ready for trading within minutes. They are strong and secure when closed, and can be modified to include lockable doors and windows.
Once the campaign is over, the shipping container pop-up shop is then easily relocated or modified for another tenant.
"Up-cycling" used containers is also far more sustainable than using new materials because thousands of shipping containers currently sit abandoned at ports around the world. While green is the new black, utilising used containers is a great choice.
Effective Pop Up Shops
Brisbane's Eat Street Markets
Brisbane's Eat Street Markets is an exciting food destination, offering an array of international cuisines in a casual setting. The most impressive part: stall holders operate out of shipping container pop ups.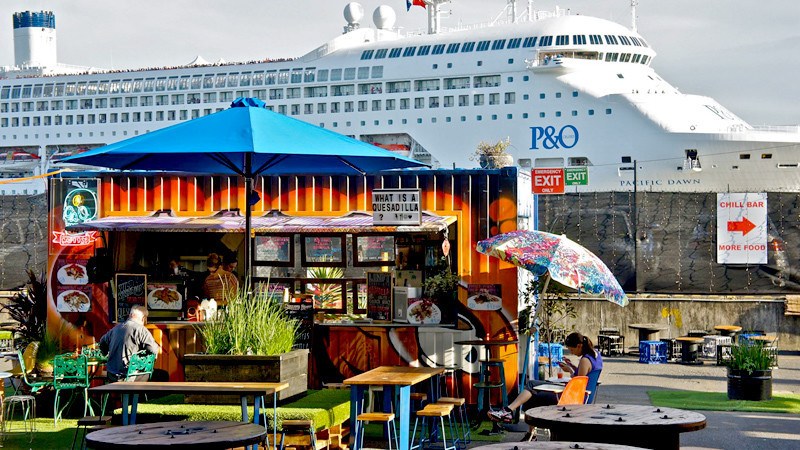 To date, the shipping containers have created a great urban vibe and a unique aesthetic by the Brisbane river. Their practicality and versatility will truly be shown in the upcoming move.
A multi-million-dollar new-look Eat Street Markets – with an adventure park geared to national and international tourists – will open in "around five weeks" on a riverside site east of its current home near Hamilton Northside, the Brisbane Times reported a few of days ago.
Eat Street Markets traders received three weeks' notice on Monday and told the new markets would open in five weeks.
A relocation of this scale is achieved so quickly thanks to the shipping container's ease of transport, making them perfect of temporary and semi-permanent retail and hospitality spaces such as the Eat Street Markets.
#ALDIWINE
Aldi opened its very first wine shop in Shoreditch's Box Park to promote its award-winning wine and new e-commerce offering, enticing Londoners with wine tastings and master-classes.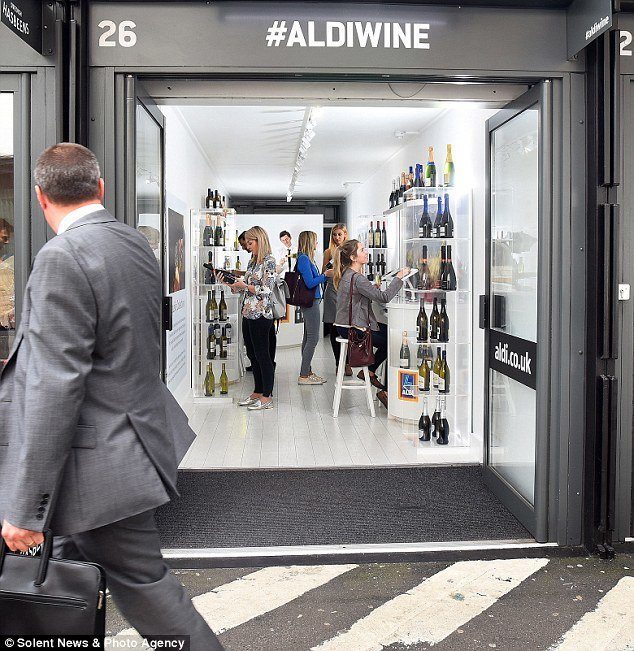 Aldi brought on board a resident Master of Wine – a certified expert and one of only 338 in the world – to provide assistance to customers.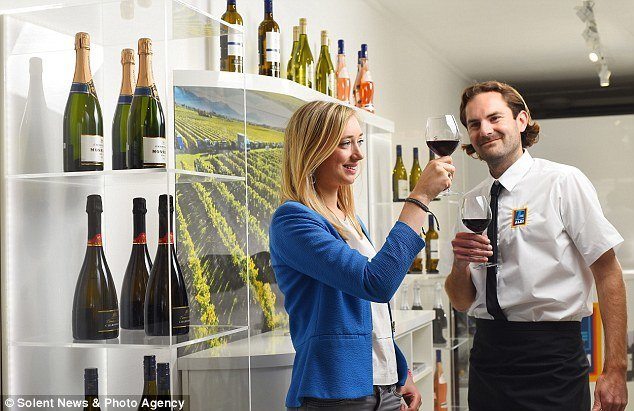 The timing was strategic with the shipping container pop up store opening during London's Wine Week. The location was also well thought out with Londoners spending the most on Aldi wines online.
The pop up shop created buzz and generated media interest for Aldi's new products and services, putting their new offering in the spotlight.
Considering a pop up shop? Talk to Premier Box today. We can work with you right from the conceptualisation stage, all the way through to selecting a container, making modifications, and delivering your shop to site, ready for trading. 
Call us today on 07 3888 3011.