History of the Shipping Container
Logistics – "the management of the flow of resources between the point of origin and the point of consumption".
This is probably more a modern day word; however back in the 1950s an American truck driver had a logistical idea that changed the world!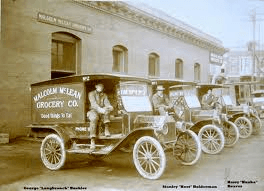 In 1934 that truck driver, Malcom McLean bought his first truck and went on to own the fifth largest trucking company in America.
However, as the trucking business grew, different states around the country introduced weight restrictions and levies which added to the cost of transportation and trucks with their trailers that passed through several different states could be fined for over-weight loads. 
Over the years Malcom became frustrated with what he saw as an inefficient and slow process of loading, unloading and transporting goods. He knew that there must be a more well-organised way to transport cargo and believed that ships would be a more cost effective alternative to road transport while also alleviating vehicle maintenance and the high costs of drivers and fuel.
Malcom saw the need to design a better method of loading and unloading the cargo which at that time consisted of odd sized boxes and crates and decided to branch out from trucking to pursue his idea of developing a better containerisation system.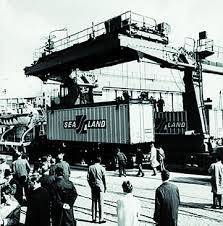 In 1955 he purchased the Pan Atlantic Tanker Company and renamed it Sea-Land Shipping – his idea was to transport entire truck trailers with their cargo still inside. After a lot of experimenting he realised that it would be simpler to use a single container that could be lifted from the truck straight on to the ship without unloading its contents – therefore minimising the risk of damage and simplifying the whole logistical process. 
In the 1950s most cargo that was transported on the water over long distances was shipped by "break-bulk" shipping where the goods were transported loose or packaged in boxes, bags or barrels. The drawbacks to "break-bulk" shipping were the time and labour needed to load and unload ships; the risk of damage to the goods; and also the risk of pilfering.
Malcom's idea brought about containers that had standardised dimensions making them easier to load because of their uniform size and we now know them as shipping containers. Made of steel the shipping containers were very strong making them theft resistant and also ideal for stacking.
Although Malcom McLean's vision was not a new one – boxes similar to modern containers were used for horse-drawn transport in England as early as 1792. Railroad boxcars were being transported on sea vessels owned by the Seatrain Shipping Line to transport goods between New York and Cuba as early as 1929 and other ships also randomly carried large boxes on board, but there was no one shipping line dedicated to the organised, systematic process of carrying containerised cargo.
Also because it was so much faster and efficient to load and unload containers, the cost of loading and shipping freight was reduced by more than 90% so the cost of products was reduced greatly due to the invention and standardisation of the shipping container.
Malcom McLean put 58 containers aboard a refitted tanker ship, the "Ideal-X", on 26 April 1956 and sailed them from the Port of Newark to the Port of Houston – a journey that took five days.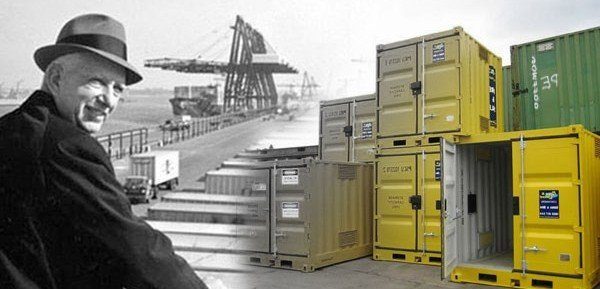 However it wasn't until the late 1960s when the US Navy adopted the new improved method of containerisation and this enabled the system to be standardised globally and by the mid 1970s all shipping lines were using shipping containers –
so the result of Malcom's idea led to a revolution in cargo transportation, international trade and globalisation and …
The box that changed the world!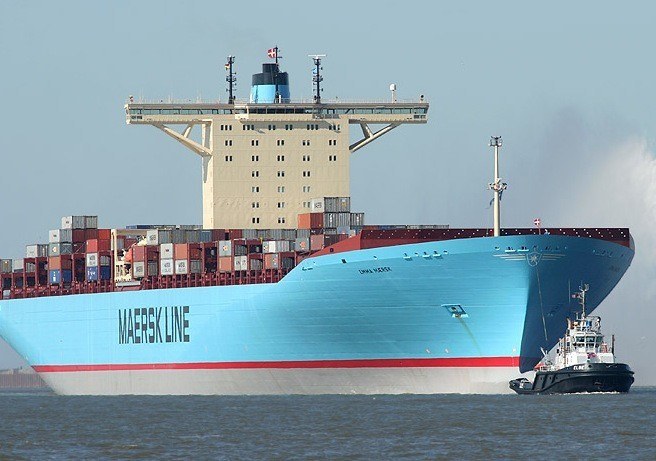 Premier Box has depots all over Australia and has new and used shipping containers available for hire, lease or purchase and immediate delivery. Get a quote now!