Special circumstances call for specialised containers, and there are a number of shipping container modifications that have become standard in the industry. These modified container styles cater to cargo that needs to be loaded from the top, oversized cargo, oddly-shaped cargo, and cargo comprised of free running material.
Open Top Shipping Containers
Open top shipping containers are capable of being loaded from above with a crane, and can also carry oversized cargo. They can be supplied with either a removable hard top roof or tarpaulin, and are available in both 6m (20ft) and 12m (40ft) sizes.

Open Top Container Applications:
– Transport and store industrial length steel and plastics.
– Transport and store heavy plant and machinery.
– Transport and store large tyres.
– Use as waste or scrap metal bins.
Click here for open top container dimensions.
Flat Rack Shipping Containers
Flat rack shipping containers are used when cargo needs to be containerised and won't fit into a standard shipping container. They consist of a flat bed with either fixed or collapsible ends, or no ends at all. Flat rack containers make large, awkward or oddly shaped cargo efficient to transport. They can also be stacked despite not having fixed side walls or load-carrying structures as they still have standardised weight bearing corner fittings both at the top and bottom of the container.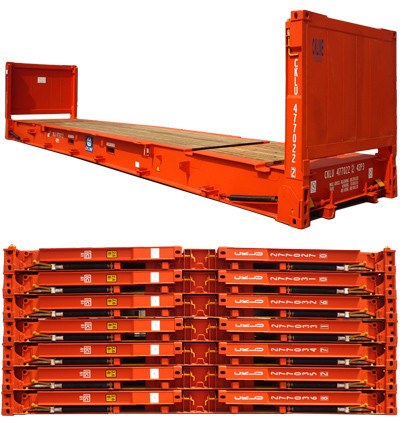 Flat rack shipping containers can be used to transport:
– Trucks and vehicles
– Aircraft engines
– Oversized cables, drums, metal sheets, etc.
– Heavy machinery
– Boats
Premier Box has flat rack shipping containers in both 6m (20ft) and 12m (40ft) sizes.  Click here for flat rack container dimensions.
Bulker Shipping Containers
Bulker containers are used for transport and storage of free running material such as grain, sugar and salt.
These types of containers have opening roof hatches for easy overhead loading, a lockable full width wall hatch which is located at the bottom of the back wall of the container, and lockable door hatches located at the bottom of each door.
High cube bulker containers also provide an extra foot in height and extra width so you can fit 2 standard chep pallets side by side.
Half Height Shipping Containers
Half height shipping containers are the most convenient way of transporting heavy industrial loads like ores, mining consumables and concentrates. They can also be used for vehicle transportation or as a cargo platform for local transport of sand, gravel etc.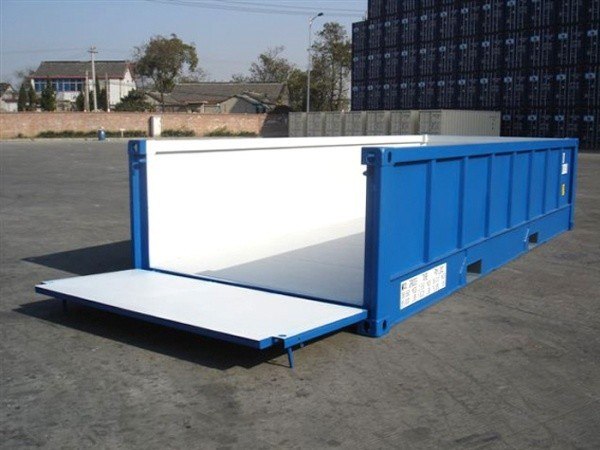 The recent trend in converting shipping containers into swimming pools has also seen half height containers become popular.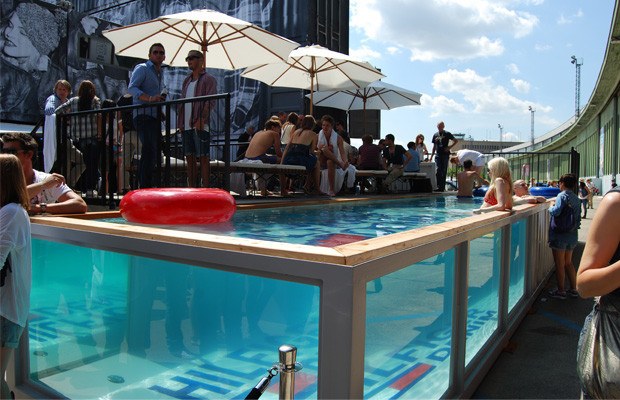 Half height containers are available with a tarpaulin or hard top roof.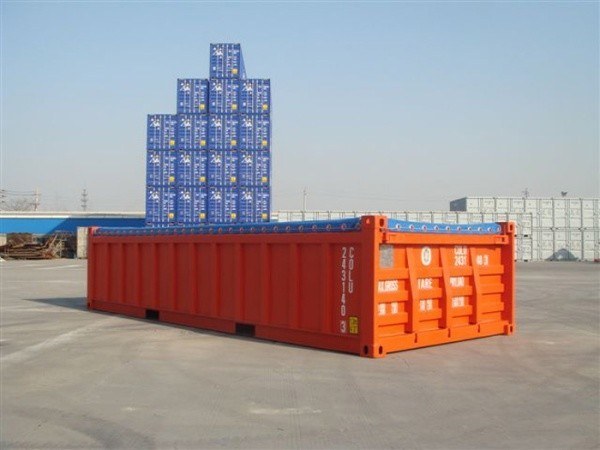 Speak to Premier Box, the shipping container professionals, about how we can match a specialised container to your needs.
Call 07 3888 3011 today.