In July last year, the Sunshine Coast Daily ran an article on Buddina residents' outrage over a local architect's plan to build a home office out of shipping containers. The home-based office and its architect, John Robertson, become the centre of a controversial debate around the use of shipping containers for construction in residential areas. Deputy mayor Chris Thompson stated at the time, "we do not want people living in shipping containers in our suburbs."
An overwhelming influx of support for shipping container use in residential areas followed.  Forward-thinking residents recognise the environmental benefits and opportunities for architectural innovation brought about by using shipping containers, and whole heartedly embrace the re-use of these steel boxes. See what they had to say here.
Now, John Robertson's 'Beach Box Buddina' has won a major award at the Australian Institute of Architects' 2014 Queensland Regional Architecture Awards for the Sunshine Coast, announced earlier this month in Noosa.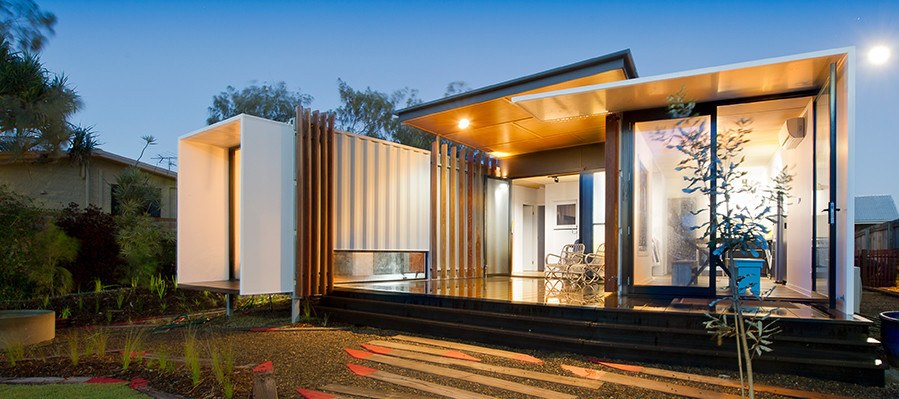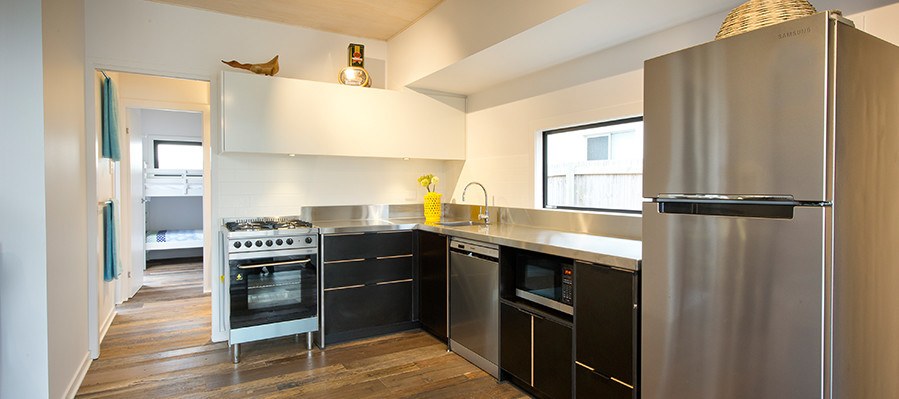 Selected for the Gabriel Poole Award for Building of the Year, the Beach Box utilises shipping containers to provide a "robust and cost effective opportunity to re-engage with the beach culture and mixed use zoning of Buddina". The jury praised the design further by stating:
"The grouping provides separate private zones with pop outs for greater internal widths, linking with decks and courtyards and a simple skillion roof over entry referencing modest beach house vernacular. This playful use of containers, engages simple yet appropriate interiors and integration with the landscape. However, its power lies in the way it engages with the street and greater public domain through blurred internal/external and public/private boundaries, street furniture and through its honest and engaging presentation."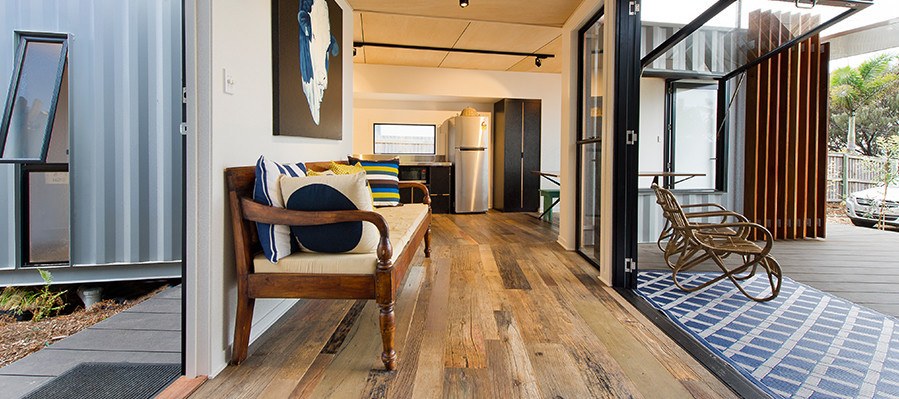 Twelve designs were recognised from the twenty-two entered, and winners will progress to the state Queensland Architecture Awards, to be announced in Brisbane on 20 June 2014.
Not far from the Sunshine Coast, Todd Miller of ZieglerBuild has been turning heads with this modern residence in Brisbane's Graceville. Built from 31 shipping containers, the impressive home boasts 3 floors, a saltwater pool, numerous outdoor spaces, an array of textures and finishes, and an abundance of windows so that indoors transitions to out, creating a dynamic living space.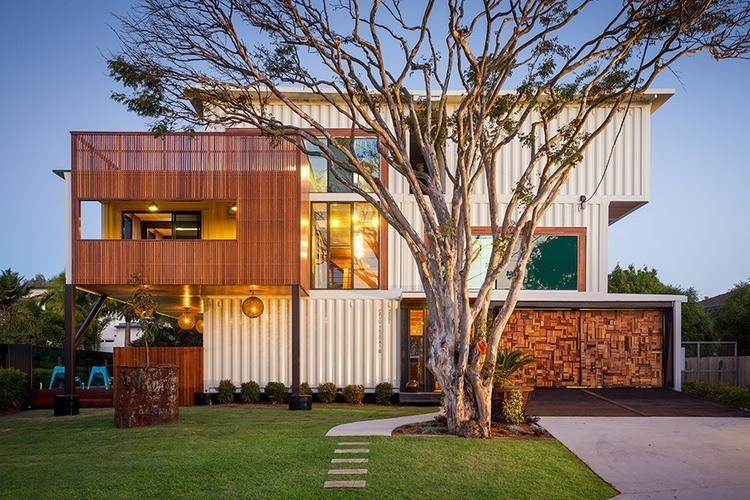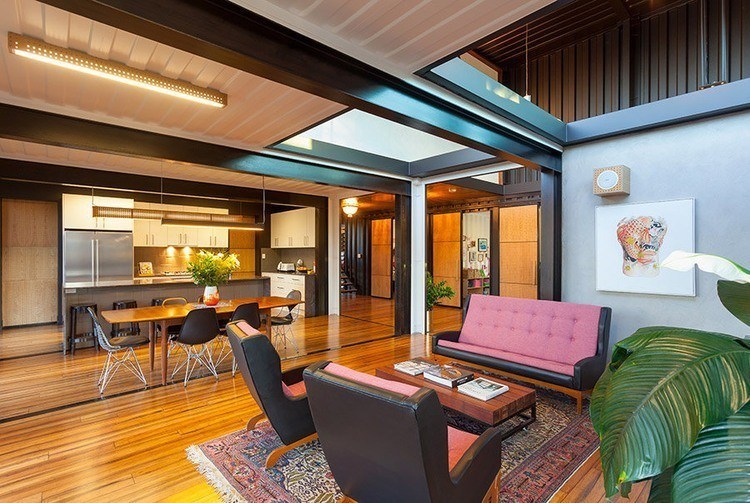 This home is the largest shipping container house of its kind in Australia. Listen to Todd talk about the home in his own words: http://www.youtube.com/watch?v=NCk2820YhJ8
This emerging trend of using shipping containers to build homes, also referred to as cargotecture, is well and truly gaining momentum and support within communities across the country, and even the world. For more information on using shipping containers to build houses, check out these helpful articles:
Design Your Own Shipping Container Home – Getting Started
A Holiday Home with a Difference – Shipping Container
What You Should Know About Corten Steel Containers
Top 8 Shipping Container Homes
Top 8 Tips for Buying or Hiring a Shipping Container
Build a Shipping Container Home
If you've been considering buying a new or used shipping container for your next project, speak to the shipping container professionals at Premier Box Shipping Containers. They can supply you with a shipping container that meets your needs and speak to you about modifications and refurbishment options. Premier Box also offers immediate delivery to most areas in Australia! Request a quote online now or call 07 3888 3011.