As you know from our previous blogs, shipping containers are being used for just about everything all around the world!
Maybe you've slept in one!
Not just another Travelodge
The Travelodge in Uxbridge, England is a 120 bedroom hotel made entirely of used shipping containers. Eighty-six containers of various sizes were bolted together onsite, the exterior completely clad, windows fitted and the end result – looks like any other luxury hotel on the street!
It is estimated that the hotel chain saved more than half a million pounds by using shipping containers rather than conventional building methods and was 40-60% faster to erect. Also because of the less complicated form of construction, costs are reduced by not having to employ specialised labour.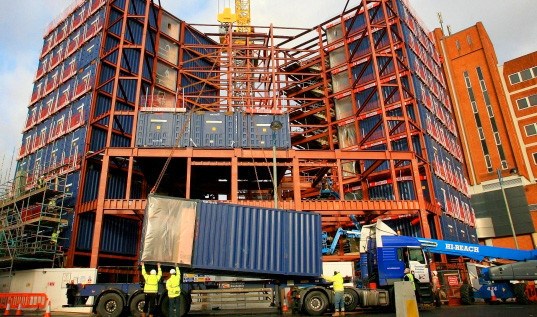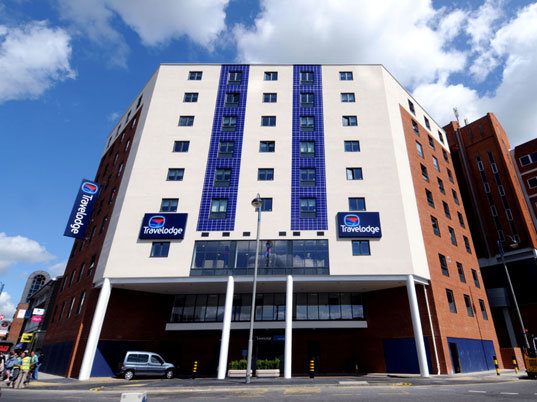 Shipping Container Hotel in Japan
Not only does this hotel boast excellent views for its guests, it is also located on the waterfront and is an architectural masterpiece.
Made entirely from shipping containers using two stacked on top of each other for each residence, the hotel was prefabricated in Thailand and then the finished modules were loaded on to a container ship and shipped to Japan. They were randomly aligned to take advantage of the views.
The Bayside Marina Shipping Container Hotel, completed in 2009 was designed by Yasutaka Yoshimura Architects and is located in Yokohama Bay.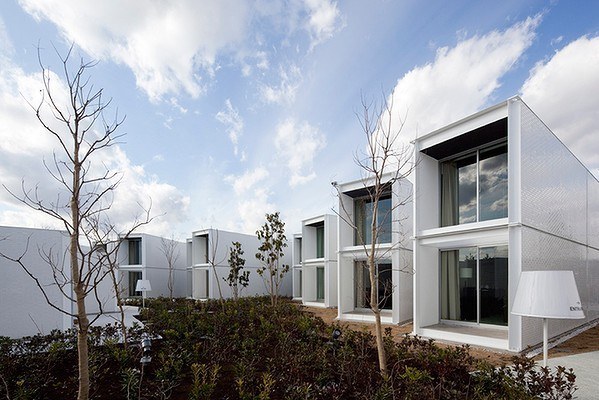 Boutique Shipping Container Hotel in China
The Xiangxiangxiang Boutique Container Hotel is in the tourist area of Tianxia Duchenghuang in China and is made from 35 recycled shipping containers. The hotel integrates both local culture and local materials and was designed with an "incense" theme offering everything from incense-related food, to traditional incense rites and incense stoves as part of the "China Praying Festival".
There are long windows and skylights in each shipping container to let in natural light and the interior decor and furniture make the most out of the long shapes of the containers.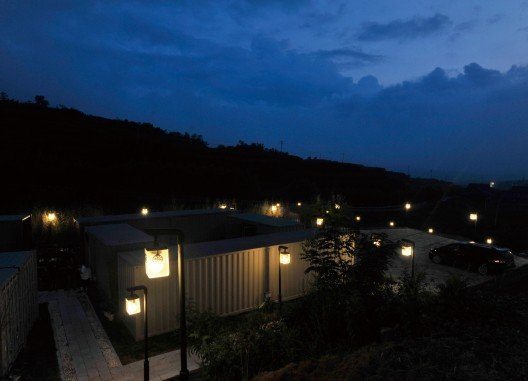 Amsterdam's Designer Hotel
Due to the lack of affordable housing in the Netherlands, students have been living in homes made of shipping containers for years but now travellers to Amsterdam can access a budget designer hotel.
The hotel, citizenM Centraal is made up of 215 shipping containers welded together over five floors.
The 14 square-metre rooms have wall-to-wall windows, shower and toilet facilities and a king size bed – once inside you'd never know that you in a shipping container!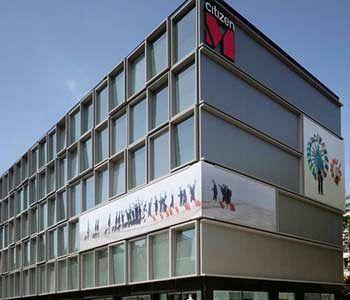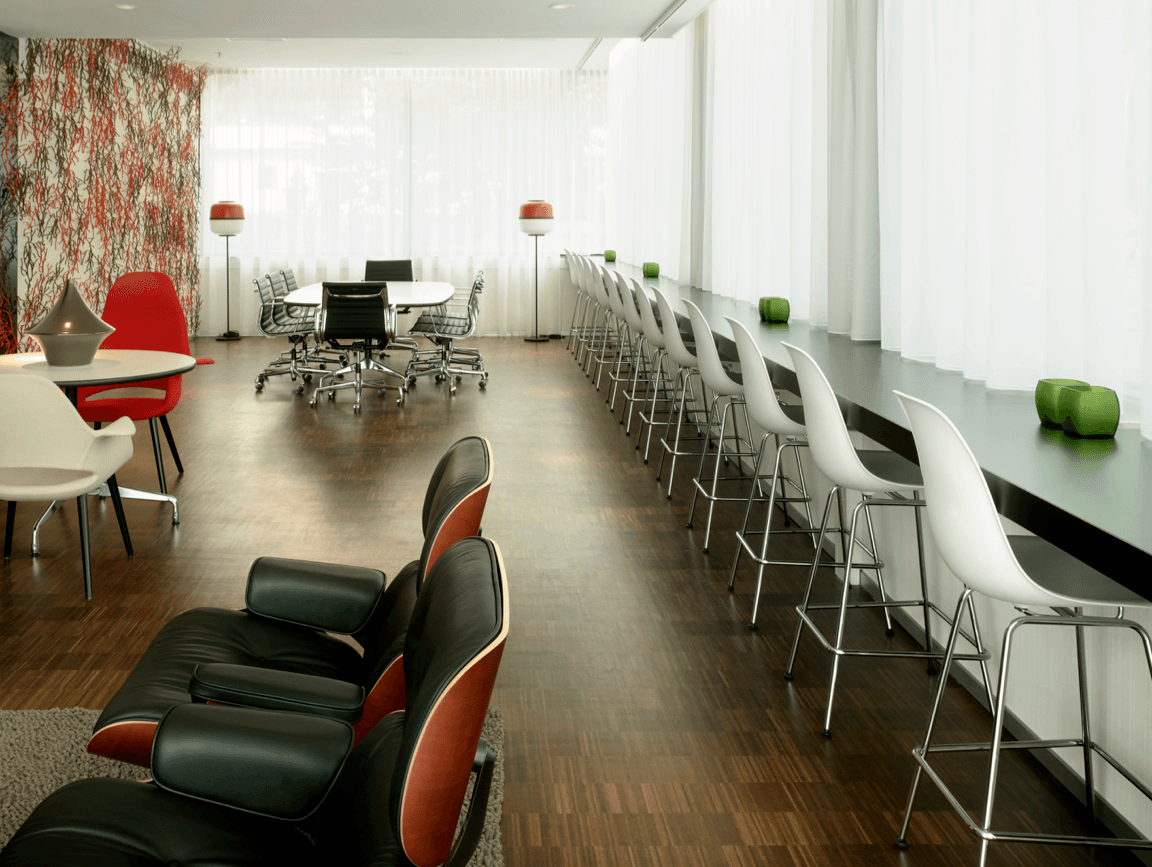 Portable Hotels – Snoozebox
Snoozebox is a British owned company who has come up with another idea for shipping containers – a portable hotel system. Their modular system can be configured for 40 to over 400 rooms!
Because the shipping containers are a standard size, they can be stacked to create multi-level accommodation and can be set up anywhere within 48 hours.
Just like a conventional hotel, the shipping containers are fitted with all your creature comforts – double bed, bathroom facilities, power outlets and key card entry.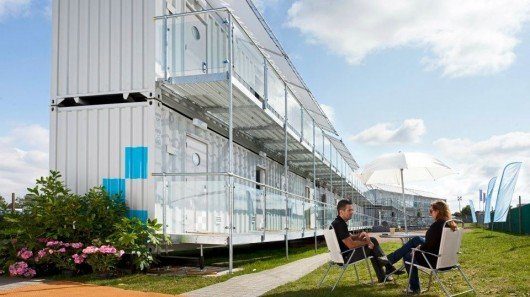 and ..  Another Pop-up Hotel
A mobile, pop-up hotel concept using shipping containers is "popping-up" in Belgium. Twenty-foot recycled shipping containers are being converted into a luxurious hotel rooms. Some containers are bedrooms and others are designed for eating meals or sauna rooms.
The company, Sleeping Around came up with the idea of giving the shipping containers that were laying idle at the Port of Antwerp a second life. The company says they are not only offering luxury accommodation, they are thinking green by recycling and only using ecologically responsible materials.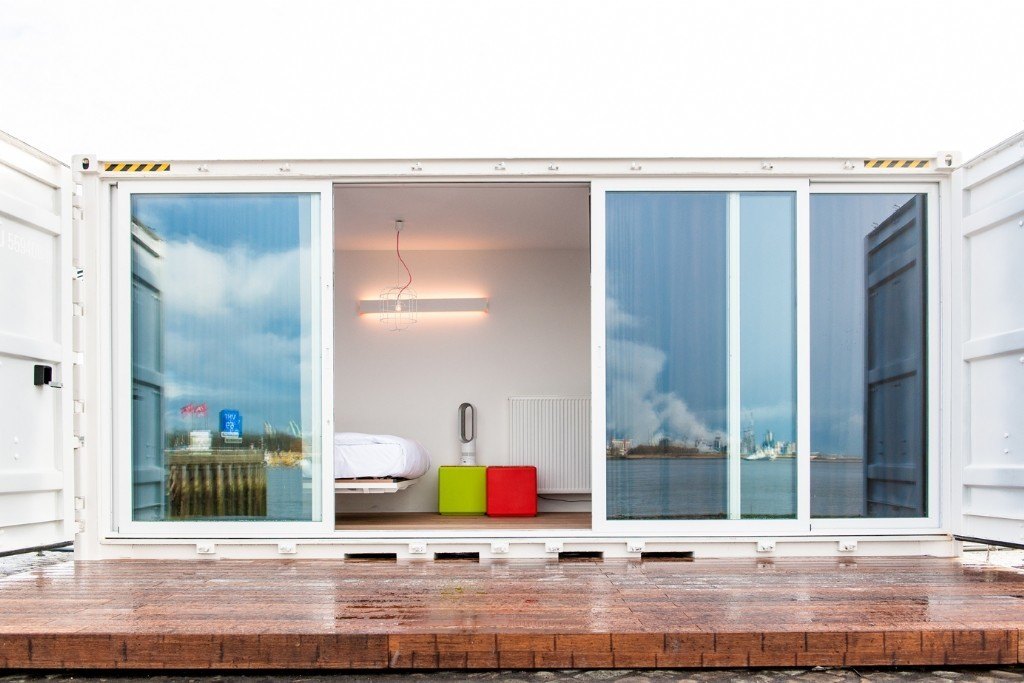 So as you can see shipping containers are not just being used for shipping any more. If you've got a project in mind, think about shipping containers as an environmentally friendly and cost-effective alternative to conventional construction.
Contact Premier Box now and Get A Quote!