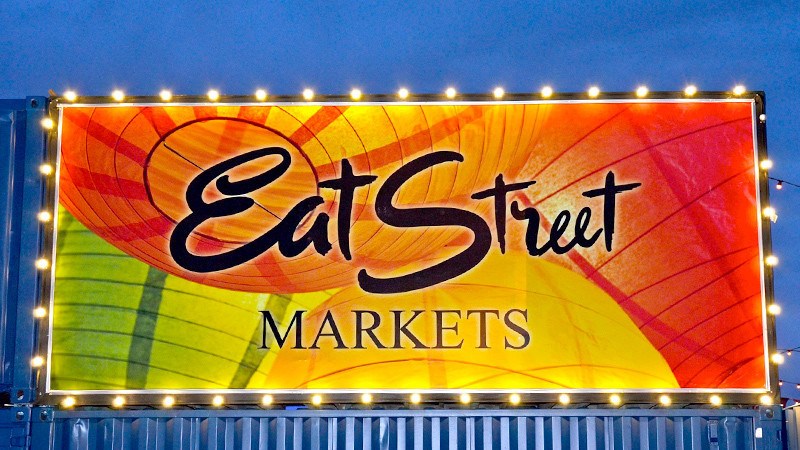 Brisbane's Eat Street Market at Hamilton Wharf brings together a vibrant mix of international cuisines, home wares and textiles, live music, produce, bars and galleries. We visited the market on Friday night, which was rumoured to be the busiest night yet in Eat Street's short history, and we were amazed by the atmosphere and aromas floating from the mini-restaurants. The chefs are said to be the 'best of the best' in Brisbane, and our taste buds were delighted by what was on offer. The hardest part was making a selection as every food stall looked and smelled amazing. Eat Street is an absolute food-lover's paradise.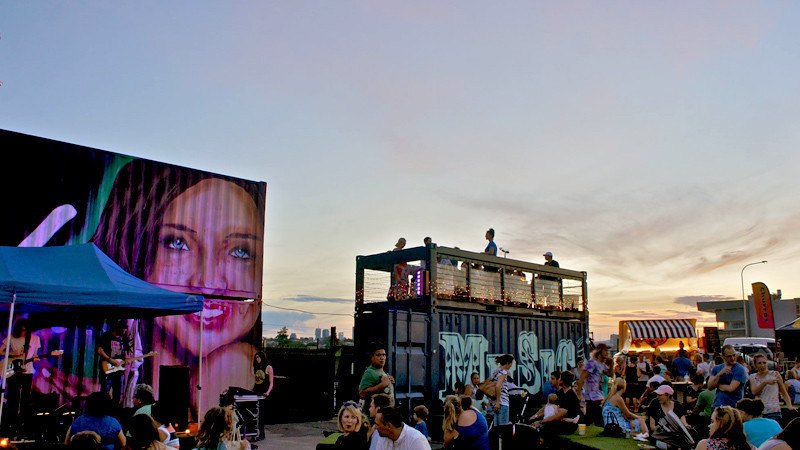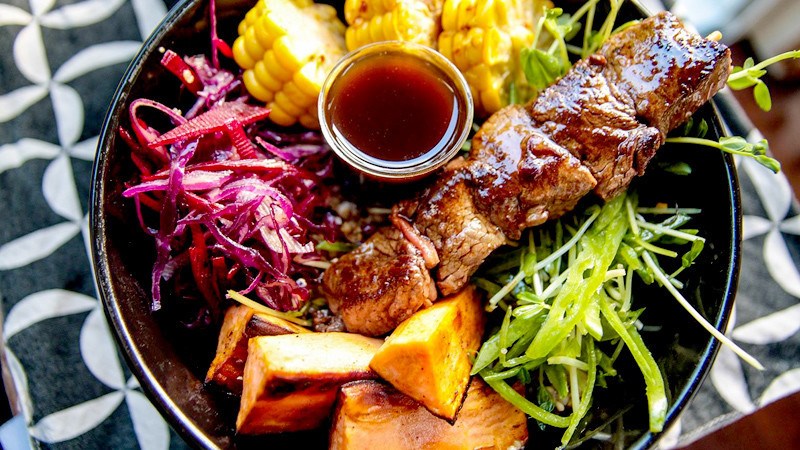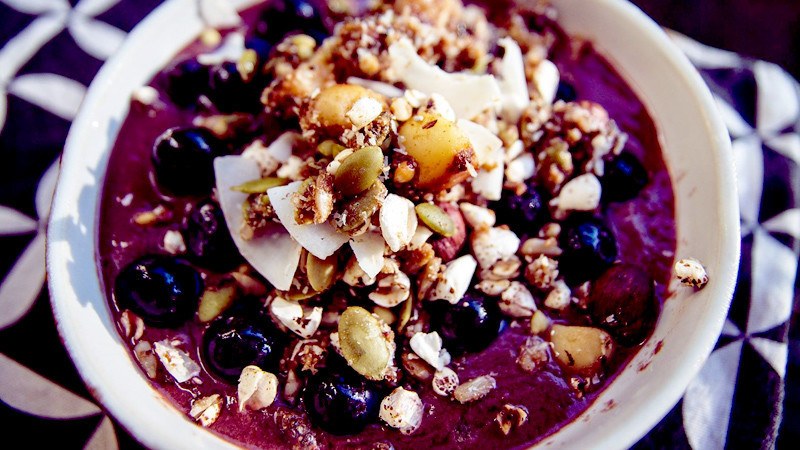 Despite the incredible food and the great live music, what really impressed us was the use of over 50 shipping containers in the construction of Eat Street. Most vendors worked out of modified shipping containers fit-out with everything they needed to create their masterpieces. The overall design of Eat Street is very industrial due to heavy use of shipping containers, yet the atmosphere remains extremely relaxed and intimate with fairy lights strung across the sky and sitting areas made of old crates, barrels and astroturf.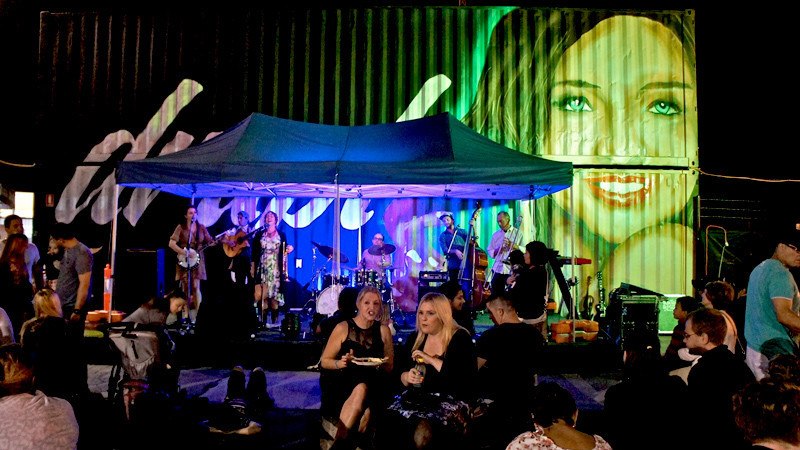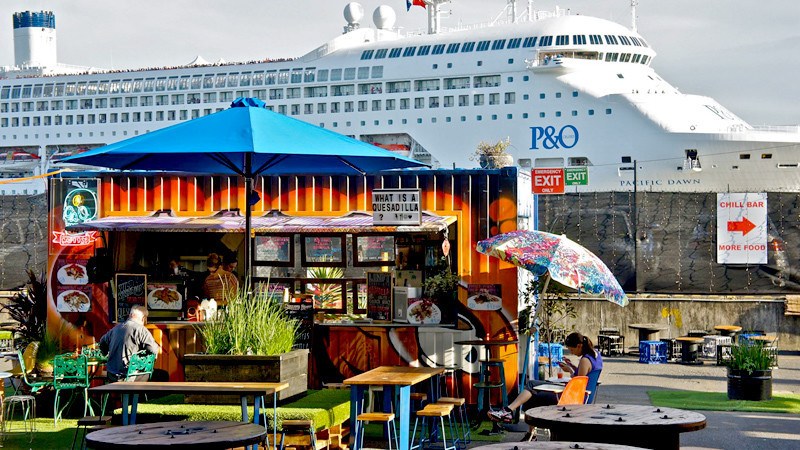 The creators of Eat Street have fused international elements in an artful way, and the result is quite unique.
Eat Street's Peter Hackworth says, "I have always wanted to recreate the hustle and bustle of the fabulous food markets of Asia, where you can experience the most fantastic regional dishes for next to nothing; with the fun, energy, exotic flavours, wafts of wonderful aromas and noise in Brisbane."
"We are bringing EAT STREET to the Hamilton Wharf with our own style! Young musicians; warehouse pallets for seating, damn good food at a great price; 'Eat Street' will become the hot destination in Brisbane – there's just nothing else like it."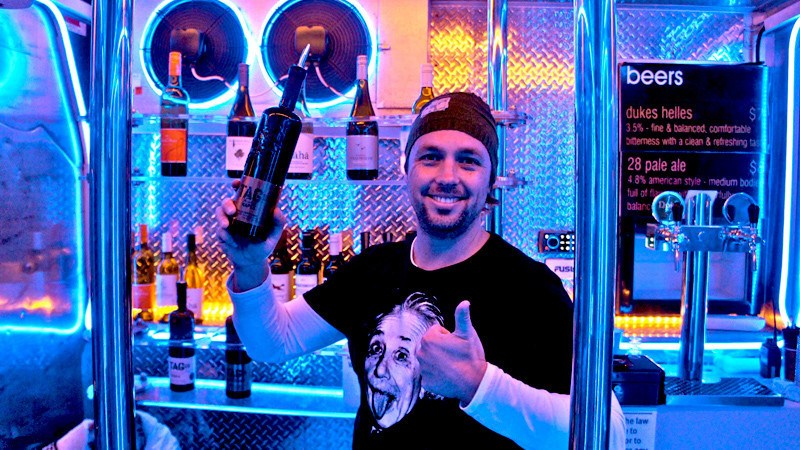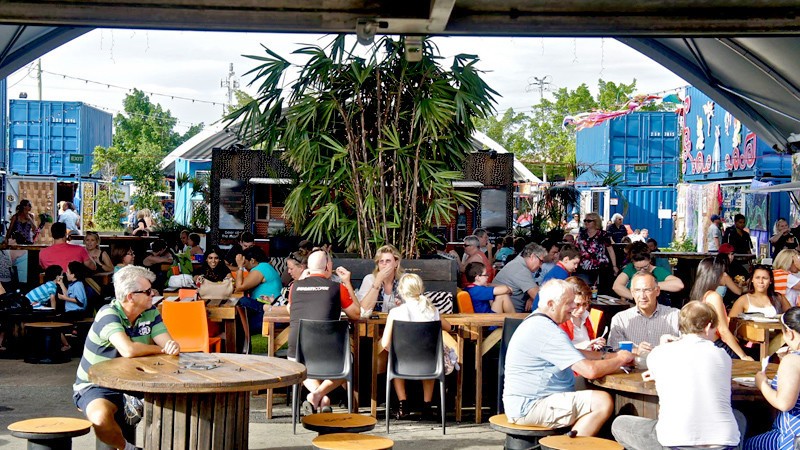 Launched in November 2013, Eat Street is Brisbane's only shipping container-based market and is proving to be a massive hit. It is exciting to see cargotecture gaining ground in our own backyard. Refurbished and modified shipping containers not only add an industrial edge to projects such as Eat Street, they also demonstrate what can be done with these versatile steel boxes that are often left to sit unused in ports indefinitely.
If you've been considering buying a new or used shipping container for your next project, speak to the shipping container professionals at Premier Box Shipping Containers. They can supply you with a shipping container that meets your needs and speak to you about modifications and refurbishment options. Premier Box also offers immediate delivery to most areas in Australia! Request a quote online now or call 07 3888 3011.