Floods, earthquakes, tsunamis – these are just a few natural disasters that can lead people to becoming displaced from their homes. Poverty and unemployment can also lead to homelessness, and all around the world, shipping containers are being utilised to combat this issue.
Brighton Housing Trust Project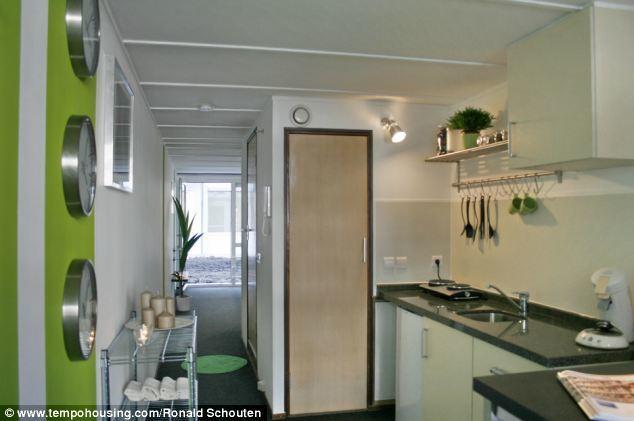 The number of homeless youths has tripled in the UK in the last few years partly due to the cost of renting and the lower end of London's housing market being on the up-and-up. Figures released by London councils show that the cost of the cheapest properties has risen by 10% in the past 18 months. The Brighton Housing Trust has set up used shipping containers, which are linked by walkways, on an old scrap metal yard. This land might have otherwise lain idle so it is being put to good use by providing much-needed accommodation.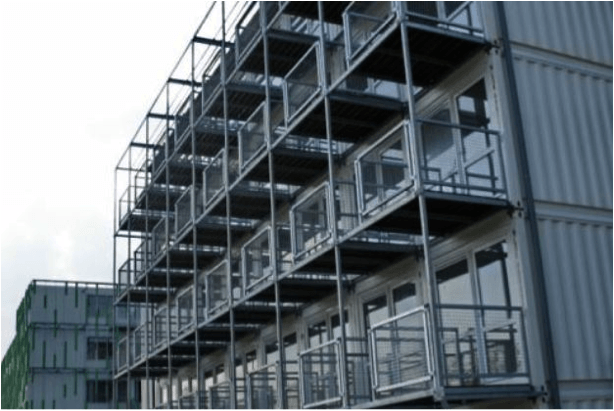 The local council has labelled the initiative as an "imaginative and appropriate" way to meet a very real need for affordable accommodation. Because of their portability, if the land is re-developed in the future the shipping containers can be transferred to other locations making it a very sustainable project for temporary housing.
This particular housing project comprises 36 shipping containers stacked in three and five storey blocks, with balconies and external stairs to the upper levels and will house dozens of homeless men and women from the local area. The "cargotecture" homes are designed to serve as stepping stones for youths trying to re-enter the work force.
Forest YMCA Offers Converted Shipping Containers to Homeless People
The Forest YMCA is also trying to ease the growing homelessness epidemic in other parts of London. It has been running a trial of converted shipping containers in a disused car park over a nine month period while it applies for permanent planning permission for sites in Leytonstone and Walthamstow. Rent for these will be £75 per week, which amounts to 15 percent of the minimum wage and 120 people are on the waiting list.
While charities help young people gain employment, these young people still struggle to afford rental accommodation on the minimum wage. Many end up sofa-surfing, living with friends and moving around which creates a revolving door of youth homelessness. It is hoped that the simple repurposed homes which are equipped with all the basic necessities will break that vicious cycle and act as a "stepping stone" for young people moving towards independent living.
Shipping Container Housing for Japan's Homeless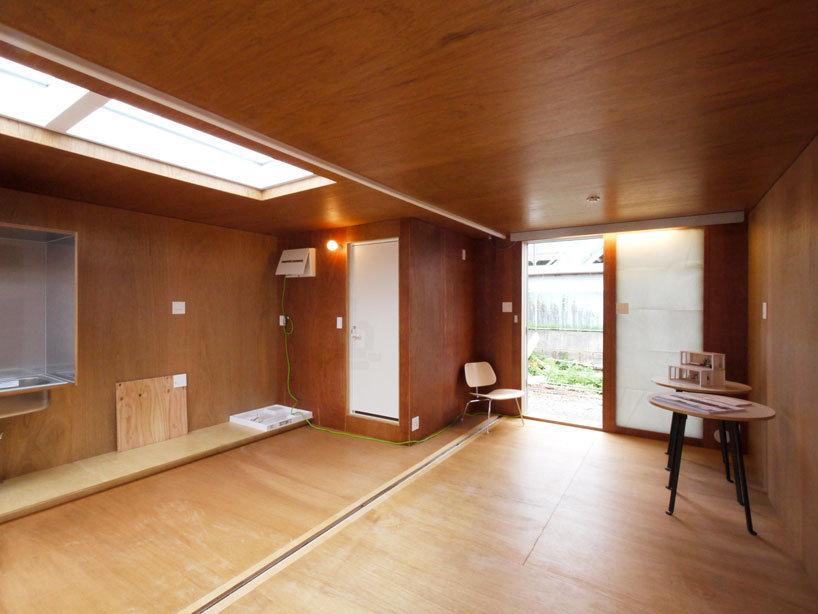 Japanese architect Yasutaka Yoshimura coordinated a project to convert shipping containers into emergency housing for people displaced due to the earthquake and tsunami in Japan in 2011. The series of shipping containers were low cost and quick to construct and while intended to be temporary housing, have the ability to become permanent or moved to other disaster sites as the need arises.
The containers are fully outfitted in a factory outside Japan, then shipped to their destination.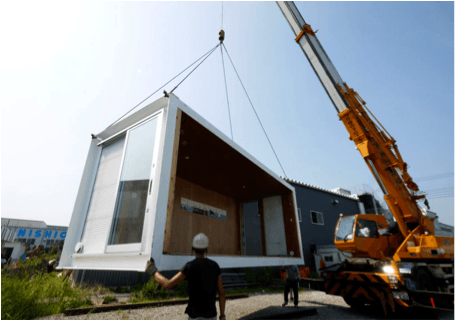 The architects first used shipping containers in their Bayside Marina Hotel project in Yokohama. The Hotel is located in Yokohama Bay and was completed in 2009. The shipping containers were fabricated in Thailand and assembled in Japan. Each unit is made of two shipping containers tacked onto each other.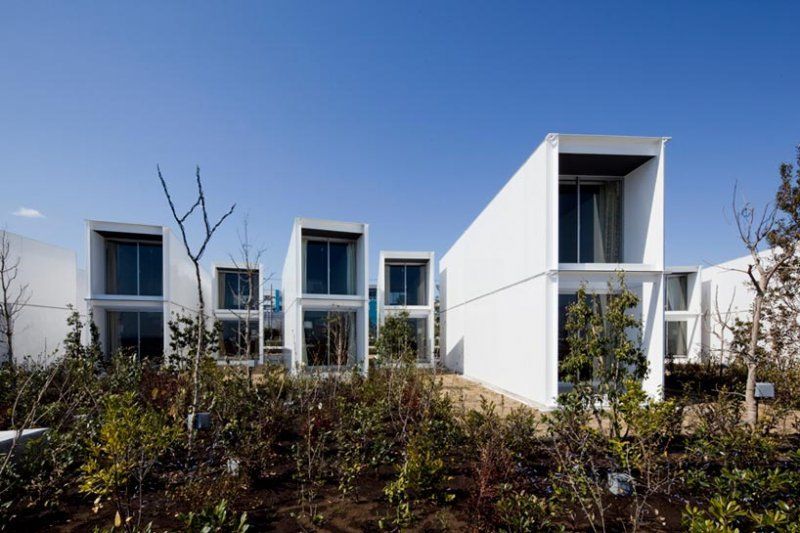 Bed by Night Shelter – Germany
The "Bed by Night" campaign by Architect Han Slawik was constructed in Hanover, Germany in 2002 for the city's street kids. The emergency shelter providing temporary safe accommodation consists of used shipping containers and stands in a small park next to a former bunker. The two-story brightly coloured complex is a free-standing structure using 19 containers and has received a number of awards.
New Jerusalem Orphanage – South Africa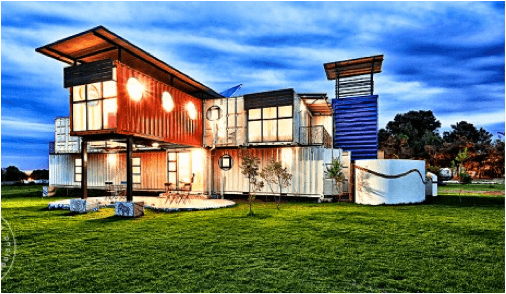 In 2000 two sisters established the New Jerusalem Orphanage in South Africa for children who had been either abandoned or orphaned because of poverty, HIV or other social problems. Their aim was to give the children a home and offer them a future filled with hope. Recycled shipping containers were chosen for the expansion of the orphanage because they are 25 percent cheaper than conventional building materials. The complex comprises 28 shipping containers. Each unit in the New Jerusalem Orphanage contains enough space for 12 children and a house mother, and the two houses share a communal kitchen, dining and lounge area.
New York City Preparing Shipping Containers for Future Hurricanes
After the destruction caused by Hurricane Sandy, New York City is preparing for similar future weather events with a plan to build disaster shelters out of used shipping containers. The New York City Department of Design and Construction is transforming the shipping containers into structurally sound dwellings that will give displaced people a comfortable and secure form of temporary housing. Many of the victims who lost their homes in Hurricane Sandy have had to move in with friends and family while others have had to live in tents until the rebuilding is complete.
The plan is to prepare hundreds of shipping containers which will be stored ready for use when needed. Because setting up shipping container homes takes very little time, disaster shelters can be established in just a few days … read more
Haiti Earthquake Leaves Two Million People Homeless
The disastrous earthquake in Haiti has left two million people living in tents. A new village is being constructed using 900 repurposed shipping containers which will be self-sufficient. The new container homes will all have running water and a bathroom, and because of their durable construction, will withstand earthquakes and hurricanes … read more

When mother nature strikes quickly and people need shelter, a reliable shipping container provider can make all the difference. Premier Box Shipping Containers offer immediate delivery in most areas of Australia, and with over 20 years experience in the shipping container industry, they know how to create solutions for their customers fast. Call today on 07 3888 3011 for more information or get a quote online.