The growing popularity of shipping container houses means that you can now build or buy a container home with as little as $20,000, but they're not only for the budget-conscious. Design firms are now using the humble steel box to create stunning architecturally designed luxury homes, cementing the shipping container as a legitimate alternative to traditional building materials.
We've compiled examples of shipping container homes for every budget, whether it be $20,000 or $1m+.
$20,000 – $30,000 Shipping Container Home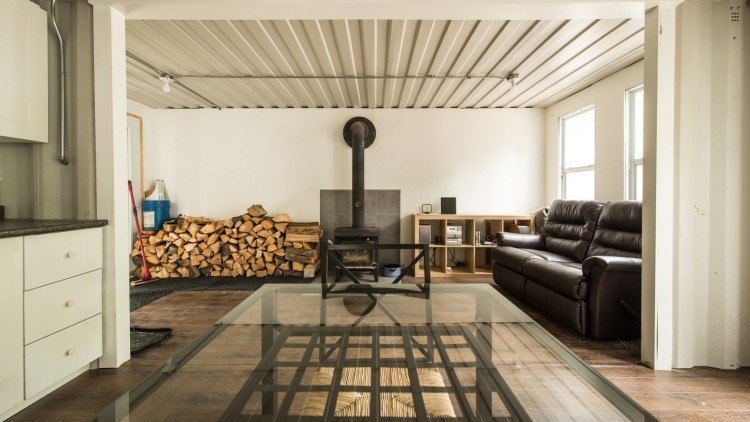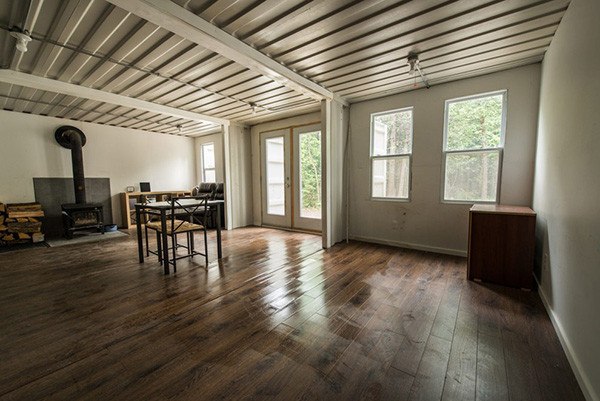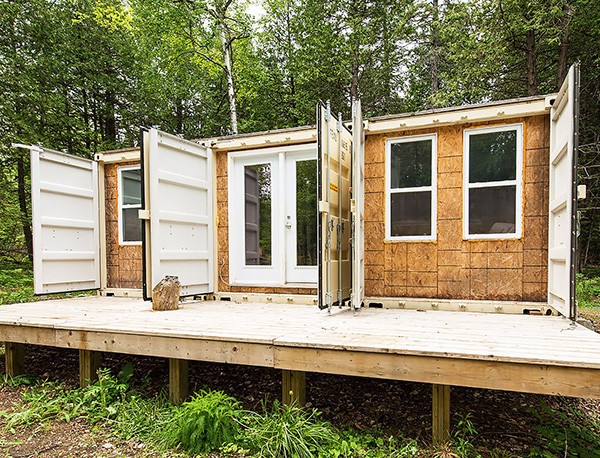 Renewable energy researcher Joseph Dupuis built this 355 square foot home using three shipping containers. It took him three months to build and is completely off-grid.
Solar panels on the containers' roof provide electricity and there is a wood-powered stove to keep the home warm.
Dupuis hopes to inspire others to use alternative building methods and "get out of the pocket of big banks".
"I see my friends buying $400,000 houses and they're in debt for the next 35 years. It's pretty backwards", he says.
$35,000 Shipping Container Home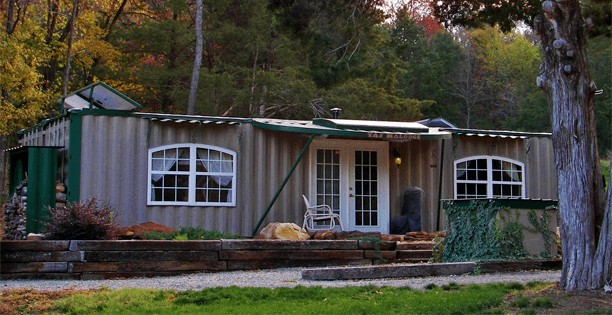 Larry Wade built this shipping container "cabin" in 2010 as a holiday home. He wanted it to be self sufficient yet have all the normal comforts of home. The cabin utilises two 40ft (12m) shipping containers that have been placed on concrete piers and welded together.
Learn more about shipping container foundation methods here.
The cabin is insulated with external spray foam, and rock wool panel insulation is used internally.
Learn more about insulation options here.
The holiday home includes a large living area, two bedrooms, a bathroom and a kitchen/diner.
Solar panels have been fitted to the roof to power the home and heat the water.
$40,000 Shipping Container Home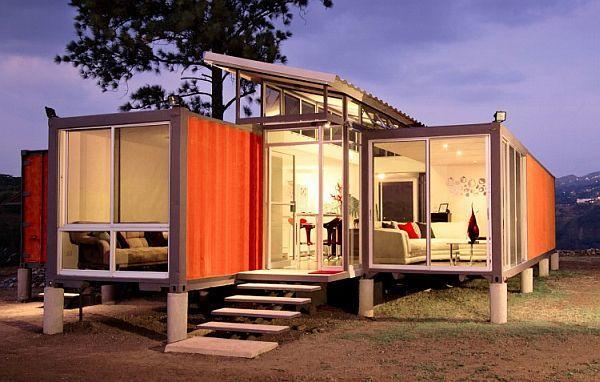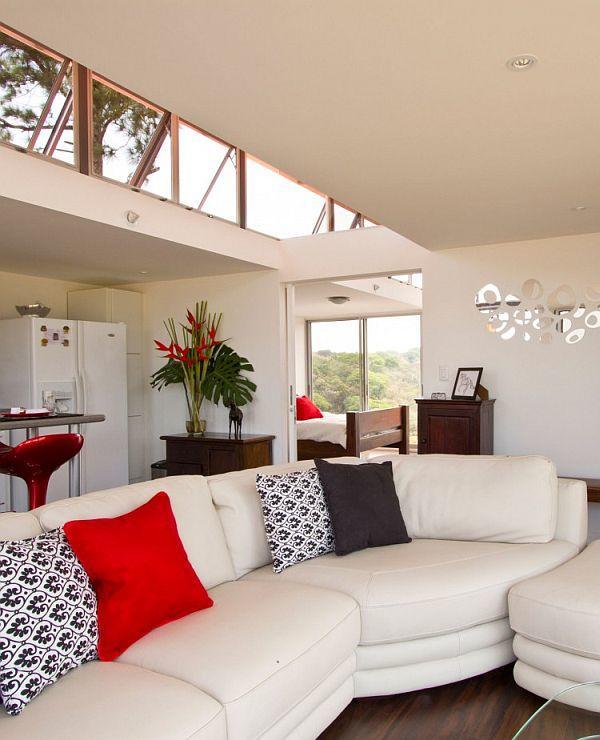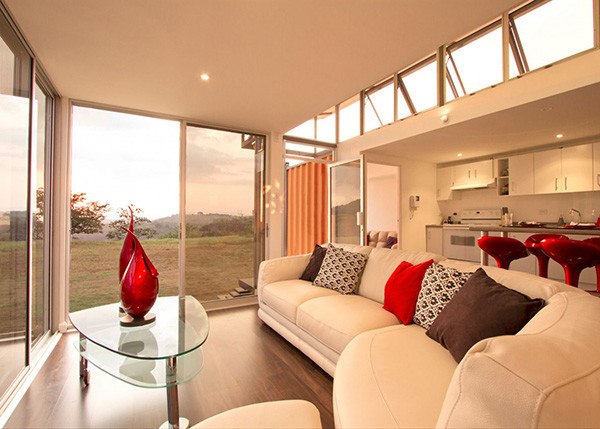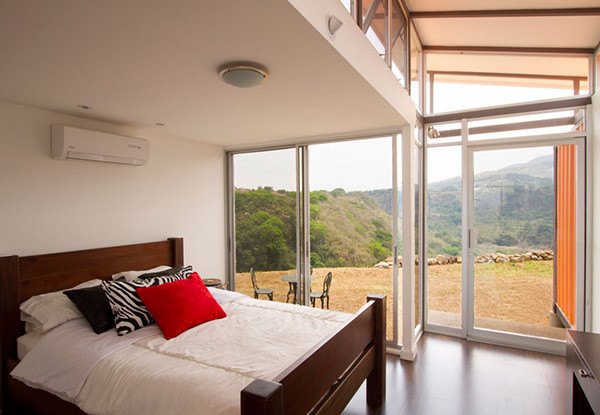 Benjamin Garcia Saxe worked closely with his clients to create this beautiful shipping container home in Costa Rica for only $40,000.
The 1,000 square foot home is composed of two 40ft (12m) used shipping containers set together with a raised mid section and clerestory windows.
"They (the clients) made a very bold choice of exploring with me the possibility of creating a very inexpensive house made out of disregarded shipping containers that allowed them to be debt free and live the life they always dreamed of," says Saxe.
"The final cost of the house is lower than the cost of social housing provided for the poor in Costa Rica. Perhaps this project begins to expose the importance of design as a tool to provide beauty and comfort with a very low budget in the 21st century, whilst using creativity to not only redefine a scrap material such as a disused shipping container, but perhaps to even show that there are viable, low cost, passive alternatives of temperature control to adapt to a very intense tropical climate".
$60,000 Shipping Container Home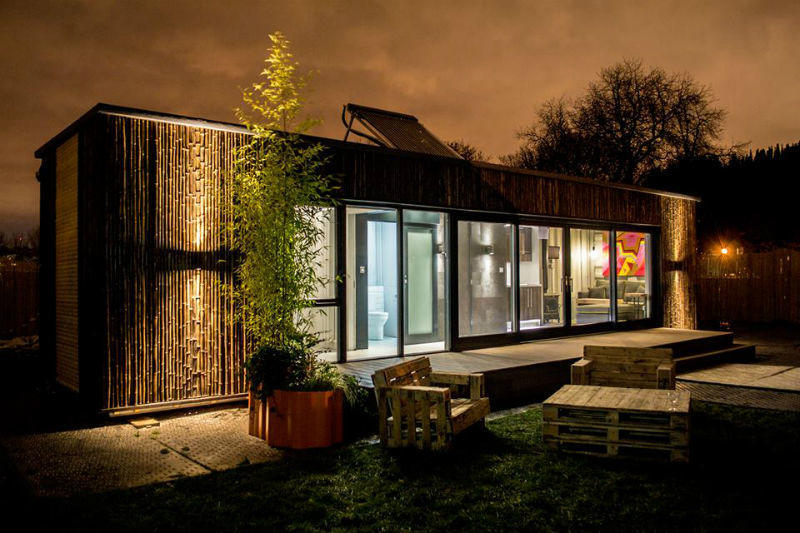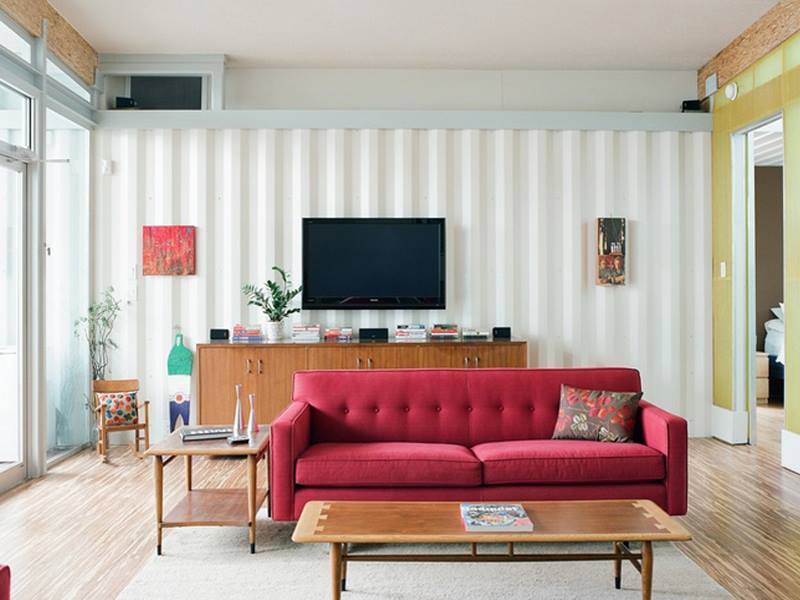 This 360 square foot home in Ireland was coordinated by Carol Tallon from Ceardean Architects as a low cost model of housing, which she says "was inevitable after the property market crash of 2008". Carol goes on to say that container homes "are new housing solutions available to accommodate different lifestyle choices."
The home is fitted with solar panels and micro heat recovery units which generate hot water and electricity for the home.
$318,000 Shipping Container Home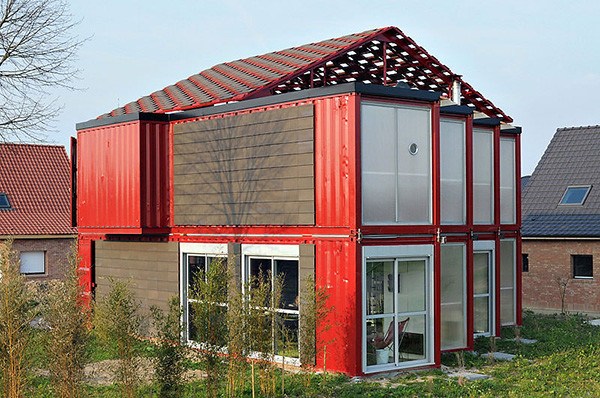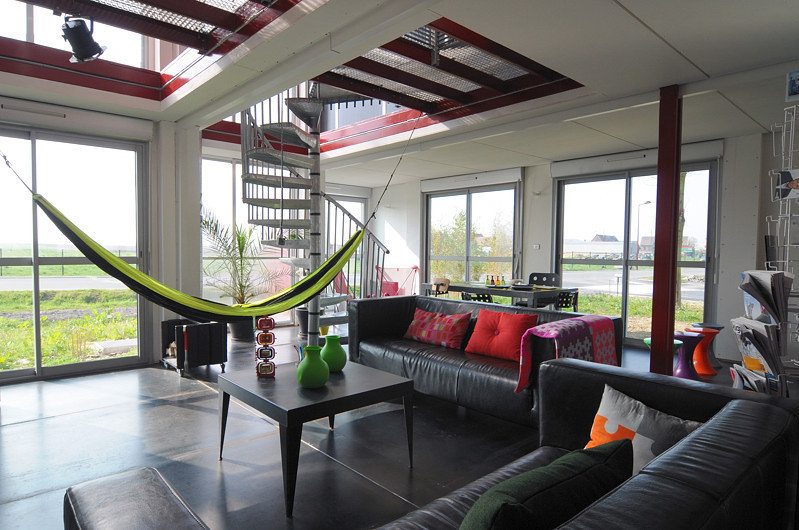 French architect Patrick Partouche completed the Maison container project in 2010, a two storey 2,240 square foot house made of eight shipping containers in the outskirts of Lille, France.
The house was installed within 3 days on-site, with pre-fabricated containers being transported by truck and placed on reinforced concrete foundations with a crane.
$1M+ Shipping Container Home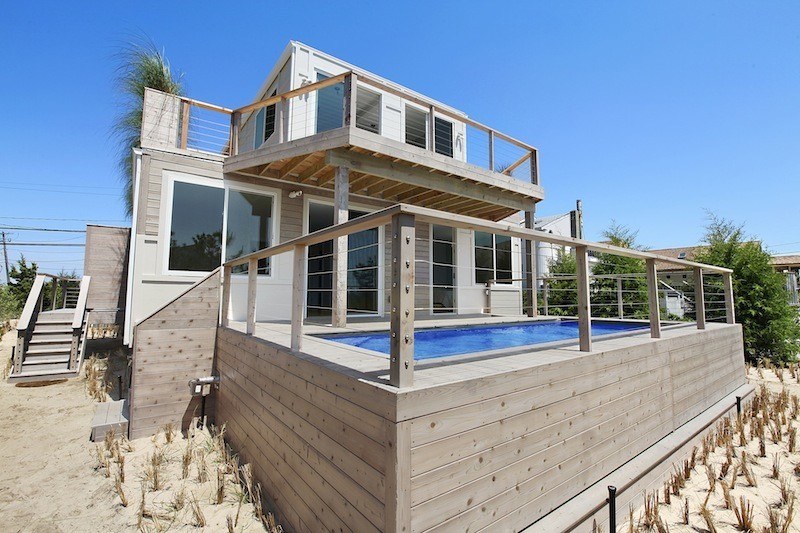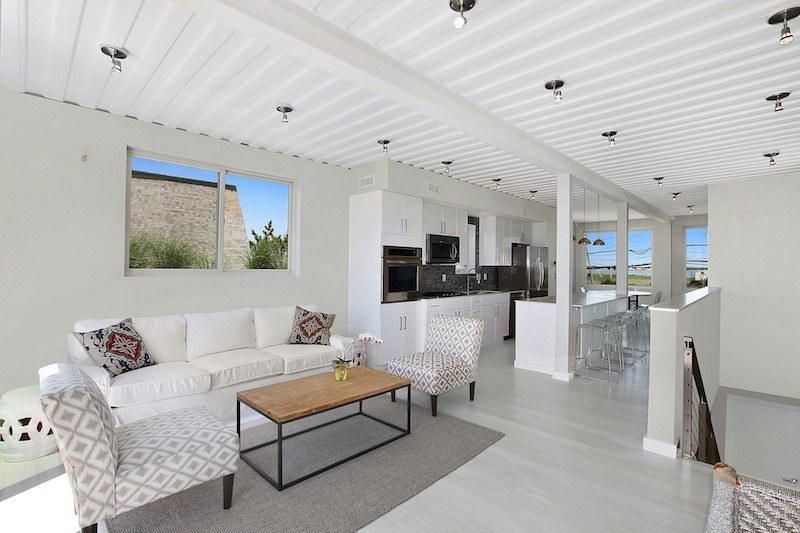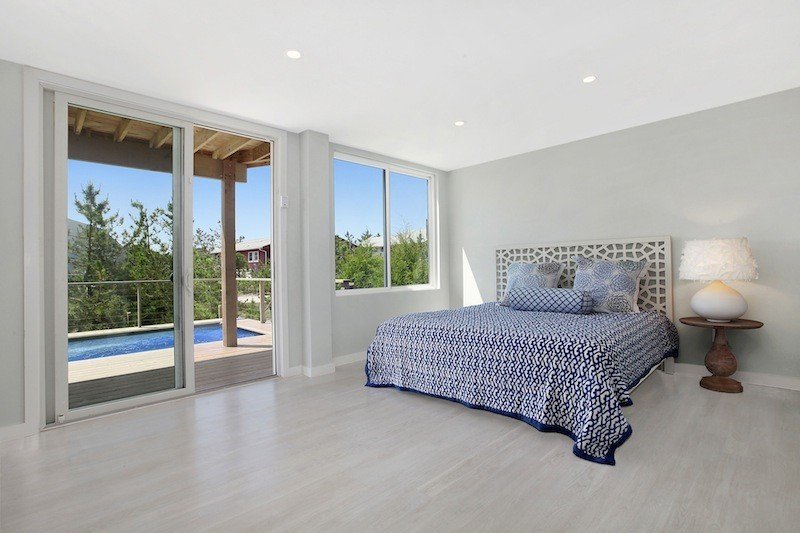 The Beach Box is known as the first shipping container home in the Hamptons, and was up for sale in 2012 for $1,395,000.
The home was constructed with six shipping containers. Four containers on the ground level contain all four bedrooms, while the upper storey uses two containers for an open kitchen, living and dining room. There are also two-and-a-half bathrooms and an exterior deck space with an outdoor shower and swimming pool.
Want more information on selecting and modifying new or used shipping containers for your building project? Call Premier Box, the shipping container professionals on 07 3888 3011. We can source the perfect container for your project and complete modifications on site at our Narangba depot.