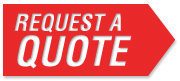 Held in stock at our Brisbane & Sunshine Coast container storgae depots, Premier Shipping Containers 10′ & 20′ portable storage containers are specifically designed for the secure onsite storage of ambient products, commodities and merchandise. Robust, vandal resistant and vermin proof, our portable storage containers are also extremely adaptable and, of course, portable. All of these attributes make Premier Shipping Containers 10′ & 20′ portable storage containers the ideal solution when faced with storage and space challenges.
Domestic Shipping Containers are Great For:
Mobile Warehouses
On-Site Self Storage
Parts Store Rooms
Workshops
Garages
Site Sheds
Securely Store: Plant & machinery, documents, cars, motor parts, motorbikes, lawnmowers, shelving, packaging materials, TVs, electrical goods, building materials, retail items, canned goods, dry foodstuffs, furniture, carpets, paintings, DIY products, lighting, computers, clothing, animal feed, bottled water, mobile phones, shoes, furniture, ceramics, aggregates.

Need help figuring out what size shipping container you need? Click to use our handy shipping container volume calculator to add up all your goods and find the right size shipping container.
Premier Shipping Containers 10′ & 20′ portable storage containers are available for sale in new & used condition. Get A Quote
Shipping Container Dimensions (for 20ft 6m size)
Note: Measurements of shipping containers can vary and therefore the below information should be used as a guide only.

| Shipping Container Dimensions | Length | Width | Height |
| --- | --- | --- | --- |
| EXTERIOR container dimension | 6058 mm | 2438 mm | 2592 mm |
| INTERIOR shipping container dimensions | 5898 mm | 2352 mm | 2392 mm |
| Door opening dimensions | | 2343 mm | 2280 mm |
Click here for dimensions for ALL shipping container sizes
General Construction: Corrosion resistant Corten® steel construction. Four high strength corner posts fitted with corner castings top and bottom, with interconnecting rails of high tensile steel, with corrugated steel side panels, roof panel and front wall. Two pressed steel doors at rear of container, opening 270 degrees, with three hot dip galvanized locking bars, and fitted with watertight rubber seals.
From the Blog: What You Should Know About Corten Steel
Testing: All containers are checked on the production line for dimensions, door operation, quality of construction and water tightness.
Load Securing: Each internal corner post is fitted with three lashing bars. Twenty lashing rings are fitted, five on each bottom and top rails.
Ventilators: Ten ventilators are affixed, five on each side wall.
Lock box: A lock box is fitted to the doors.
Floors: Hardwood plywood or bamboo.
Internal Cubic capacity: 33.2 cu/m.
Ratings: Max gross weight 24,000 kilos; Tare weight 1,880 kilos.